Moving Services in Oshawa, ON
High Stream Moving has been offering to move Oshawa services for the past decade, so you can bet on our experience.
We have professionally trained movers, packers, and a diligent logistics team in whom we've invested hours in thorough training. We will pack, move, and unpack your items, taking care not to break anything.
We are proud to provide the following services in Oshawa:

Local moving
Long distance moving
Packing services
Car shipping
Piano moving
Office moving
Local Moving in Oshawa
We are experts in local moving. Whether you want to relocate down the block or in a new neighborhood, High Stream Moving qualified Oshawa movers will get your item to its destination safe and sound.
We will disassemble all furniture with utmost care to avoid damages. The assembling process is also done carefully, ensuring customer satisfaction.
If you're looking for an experienced and affordable moving company in Oshawa, reach out to High Stream Moving for excellent moving services.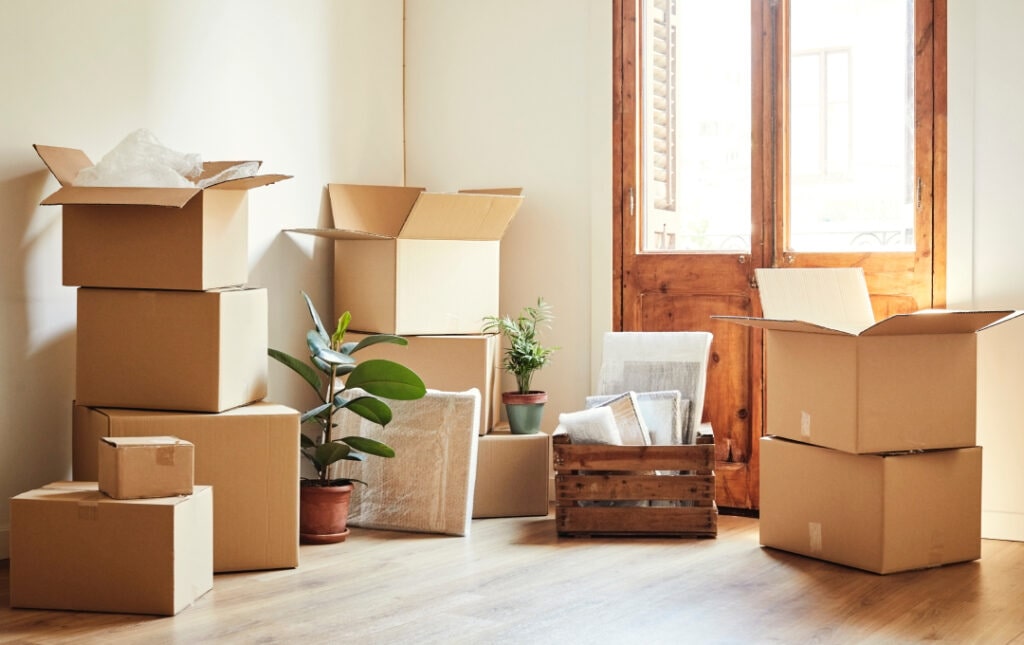 Long Distance Moving in Oshawa
High Stream Moving might be locally owned but we have been offering long-distance moving services to Oshawa's residents and the surrounding areas.
Our staff offers to unpack and packing services, making sure not to damage any household property.
We also have insurance policies on all moving services that ensure your stuff against damage and theft.
With our professional services, complete customer satisfaction, and affordable prices, have easily become a premier moving service provider in Oshawa.
Types of Boxes We Use
When moving, it makes sense to use special packing techniques to keep furniture safe during transport. We use the following boxes:
Small boxes(1.5 cu ft),
Small Moving Box (18-inch L x 11-inch W x 12-inch D),
Medium Moving Box (23-inch L x 15-inch W x 15-inch D (3 cu ft),
Heavy Duty Version of the Box. It used for books, and any heavy items you might fit inside. Also kitchen utensils that take more overall weight (frying pans, forks, knives, spoons and all iron items).
Piano Moving in Oshawa
High Stream Moving understands that pianos need to be strapped in the truck to secure them.
It also needs to be level to help relieve pressure and stabilize the casters and legs during the move.
This is something that most moving companies don't know – one thing that sets us apart is that we do our homework properly. We know just how specific items need to be specially taken care of.
Make High Stream Moving your no.1 mover of choice in Oshawa. Ask for your free estimate today.
Why Choose High Stream Moving
100% SATISFACTION GUARANTEE.
ON-TIME PICKUP AND DELIVERY.
INSURANCE COVERAGE.
HIGH SKILLED AND PROFESSIONAL MOVERS.
ANY DAY SERVICE.
DURABLE PACKING MATERIALS.
Moving services in Oshawa ON
Frequently Asked Questions About Moving in Oshawa
Most moving companies in Oshawa charge by the hour additional fees for extra labour, ladder climbing, and truck fees. But High Stream Moving has a different pricing policy. The minimum price for is $109/hr for 2 professional movers. There are 2 pricing options:
Rent a whole trailer of 1,320 cu. ft., in which case the average cost of a cross-country move for a full trailer would be $7490.
Make a list of items and fill out our form to calculate the cost of a cross-country move. This form will show you how many cubic meters or space things will take up in the trailer, and we will give you prices based on that data.
Oshawa is a great choice for those looking for a healthy balance between relaxed family life and great career opportunities. It is a very safe city that is developed economically and socially.
Oshawa's advantages are many, the main ones being: mild weather, cost of living, high security and economic growth, and low unemployment. Oshawa's disadvantages include cold winters and high traffic jams during daytime hours.
Absolutely! Oshawa is the perfect combination of both the quiet life of a large family, economic stability, and the opportunity to build a career in various fields of culture, science, and technology. Oshawa's natural surroundings are stunning and allow for outdoor activities and long hikes with families and friends, but it's also a city of arts and culture.
There are a few basic things to keep in mind:
Get recommendations from friends and family.
Check online reviews.
Ask around for quotes.
Make sure the company is licensed and insured.
Get everything in writing: the price, the date of the move, and what services will be included.
Following these tips should help you find a reputable moving company that will make your move go smoothly.
There are a few things you should keep in mind when looking for a moving company in Ontario:
Get recommendations from friends and family. They may have had a good experience with a particular company and can recommend them to you.
Do some research online. Check out customer reviews and check if the moving company is certified by the Canadian Association of Movers (CAM).
Get quotes from several different companies so that you can compare pricing and services.
By following these tips, you should be able to find a moving company in Ontario that meets your needs and budget. But remember, High Stream Moving is here for you!
Absolutely! Pianos are heavy and fragile at the same time, and a piano moving specialist uses special equipment and special packing materials designed to keep your piano safe throughout the move.
The list of works of a professional full-service mover from High Stream Moving includes: packing your household items, including especially fragile items, loading into the truck and securing them with special straps, unloading and unpacking at the new location. If you are the owner of massive and heavy items, a professional mover will lower and lift them to the height that is necessary to load furniture into the truck and unload it.
Yes, of course! And this is one of our advantages and what distinguishes us from other mover companies!