Reasons Why People Move From Newfoundland and Labrador to Toronto
While everyone has reasons for moving from Newfoundland and Labrador to Toronto, there are many similar reasons, especially with what Toronto offers.
It is a multicultural community with many blended cultures living happily.
Quality and free healthcare are available to all residents irrespective of religion, race, income level, or age.
The residents are friendly and always ready to help should you need it.
Getting clean water and green spaces is not challenging, and the weather is good with all four seasons present. You will not miss a single one. And if you are hungry, you can wine and dine at some of the best world-class restaurants.
Pros and Cons of Living in Toronto
When you live in Toronto, you are in for many benefits, but it is not all good. There are some aspects you might not like that much.
Pros:
Toronto presents many career options in media, tech, arts, and culture. It is the powerhouse of Canada, with a stable economy and opportunities in several fields.
The number of exciting things to do in Toronto is endless. Museums, sports, and nightlife make it a vibrant city.
Toronto has a very low crime rate as much as it is a big city.
Toronto provides a collection of great schools, with its university among the top-ranked worldwide.
Cons:
Getting a house is very expensive whether you are buying one or renting with a detached home costing as much as 1.37 million dollars as of 2023.
Toronto is not a good option for nature lovers. As much as there are several parks, campers, hikers, and rock climbers will not get the best out of it.
Summers in Toronto are very hot; the 7 thousand miles of asphalt are responsible for much heating in Toronto. Air conditioning is essential.
As you would expect, the city has a lot of traffic and congestion. Commute times take an average of 65 minutes.
Best Locations for Moving from Newfoundland and Labrador to Toronto
Toronto promises an excellent environment, but to get an even better experience, you must be sure where you are moving. Some places will be better than others; even if they are, what you like is also very important.
You would not want to be stuck somewhere you do not like. Some places have better houses, more reliable transport, are less crowded, and even have beaches. The best locations to live in Toronto are;
Burlington
Roncesvalles
Leaside
Oakville
These are only some of the best locations. You can always find more and better places, but they are a good place to start.
Moving Yourself vs. Hiring Moving Company
While many people think that moving themselves is a good option than commercial moving because it saves them money, that is not always the case.
You will not only have to hire a truck, but you will also need to have the proper tools and materials. Once you have the materials and tools, you must know how to use them properly and put in a lot of work to do everything correctly.
A moving company provides you with all this from the beginning, saving you from a move that takes forever and, most importantly, keeping your items protected during the move.
But to get the best moving experience, you must choose the right mover first; you will need these tips.
Hire only a licensed mover. In case of damages from an unlicensed mover, you may never recover what you lost.
Compare prices from multiples and find one that suits your budget.
Thoroughly research the movers and find out how they have interacted with customers. A mover with a bad reputation is not a viable option.
Know the average cost to hire movers to know where the prices range and avoid overcharging.
Hassle-free Moving From Newfoundland and Labrador to Toronto
Moving does not have to be a complicated process; with the help of a mover, your items will be at their new location as quickly as possible.
All it takes is a set of well-planned steps from a moving company in Toronto, Labrador, and Newfoundland;
Book services from High Stream Moving.
Arrange your move date.
Sort and organize your belongings before the move or rest it to our professionals.
Tell us about any special requirements, such as commercial moves or fragile items.
Trust your movers to handle the move smoothly, giving you a smooth move in Toronto.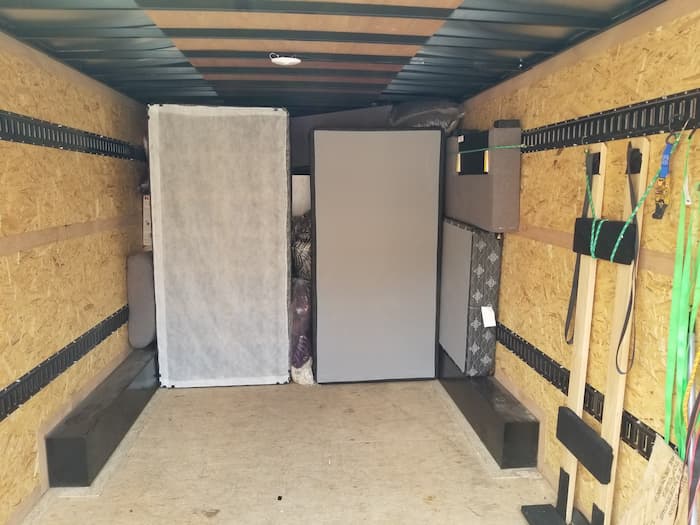 You only need to call High Stream Moving via (800) 430-1537 to get a free estimation!
The Cost Of Your Long Distance Moving from Newfoundland and Labrador to Toronto
Determining how much it will cost you for a long-distance move depends on several factors:
How big your home is. A bigger show will cost more than a smaller one.
How much stuff you want to move. More stuff means more work and increased costs.
How far the items needed to be moved. Local moving will cost less than long-distance moving.
The services you need such as packing & unpacking services and storage services. You can go opt for full-service moving or partial-service moving.
Most moving services in Toronto charge per hour with an average cost of $100-$150 every hour.
Moving long distances may be expensive, but with High Stream Moving, you can worry less as we find a solution that works well with your budget. The minimum cost of moving from Toronto to Newfoundland and Labrador and from Newfoundland and Labrador to Toronto is $249. Two pricing options are available: You can reserve a complete trailer 132 cu ft. Cross country cost with the trailer costs an average of $4783.
You do not have to reserve an entire trailer if you have a few items. You can instead make a list of what you have or fill out the High Stream Moving Long-Distance Moving Quote form. The form shows how much cu ft space your items will use in the trailer. The cost is then based on the data.
Why Choose High Stream Moving for Relocation to Toronto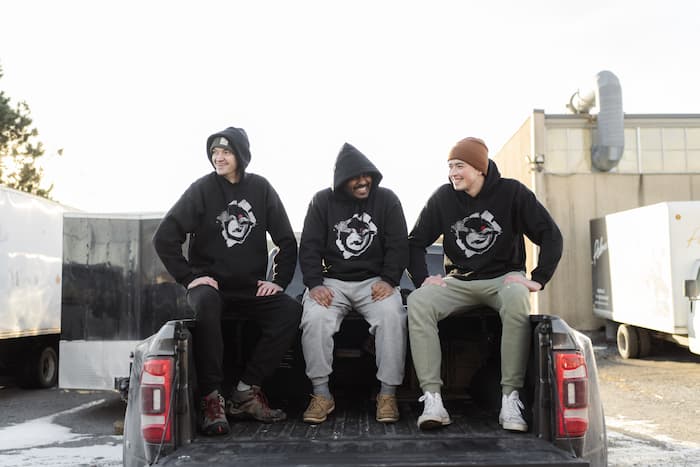 When you choose High Stream Moving, you put your trust in us to handle your items with care and deliver them to the new location, and that is what we will always do.
High Stream Moving has a dedicated team of movers with lots of experience in moving services.
We work only with the best tools to properly disassemble necessary items, pack, load, transport, and offload your items without damage.
High Stream Moving prices are friendly, and whatever your budget is, we will find and create a working solution. For a stress-free and timely move, get in touch with us.