Reasons Why People Move From Toronto To California
People are drawn to the idea of moving from Toronto to California mainly because of the grandeur of its name. This state earned its reputation of being the very first choice of big dreamers to relocate in.
It has access to a top-notch education.
It offers thrilling adventures.
Foods are varied from different cultures.
California's geography is unique, apart from its stunning beaches. Mountains, magnificent valleys, waterways, and captivating deserts all await exploration. You will undoubtedly love an epic journey in California.
Pros and Cons of Living in California
California is a fantastic place to reside, but it is not without its flaws. Here are some advantages and disadvantages of settling in California:
Pros:
If you want to boost or develop your career path, moving from Toronto to LA suits you well. The colleges and universities here offer low academic expenses.
Job opportunities in California are high. From the agricultural industry up to the technological or industrial field, all kinds of work can be accessed easily here.
Sustainable living is promoted in California. More specifically, the state believes in the power of renewable energy, so the utilization of solar panels is done by at least 80% of the neighborhood.
Cons:
As your earnings increase, the tax burden you need to pay also increases. California employs a progressive tax system which makes it difficult to cope and pay higher taxes.
Over the past years, the state became overcrowded and some areas are already experiencing a congested population.
Best Locations for Moving from Toronto to California
If you are moving to California, there are a few wonderful communities to check out. Here are several places to consider moving to:
Los Angeles
San Diego
San Francisco
Sacramento
San Jose
Oakland
Fresno
Irvine
Berkeley
Santa Monica
Anaheim
Palm Springs
Sunnyvale
Malibu
Beverly Hills
Santa Clara
Torrance
Pasadena
Each of these neighborhoods has its distinctive style and a variety of attractions. If you're indecisive about which city is right for you, begin your search here.
Moving Yourself vs. Hiring Moving Company
You might imagine that hiring a moving company will be much more expensive than moving yourself. There are a few factors to take into account, such as trailer rentals, the number of belongings you intend to move, and how you'll fit them into the vehicle. The reasons behind this logic of long-distance moving are as follows:
The cost of renting a truck may be somewhat higher. Apart from the cost, the responsibility of appropriately returning it to the source site may add to your concern. Failure to perform this task may lead you to be fined with unplanned costs for negligence.
You may need help carrying and transporting your belongings when moving. To avoid the potential damages throughout the relocation, this operation requires capabilities. That's why packing & unpacking services are recommended more than DIY moving because they have all of the necessary tools and knowledge.
Additionally, moving from Toronto to Los Angeles, CA may not be as easy as you imagine. Around that time, the various possibilities are most likely to happen:
A ruptured tire
A broken taillight
Motor problems
Strange and unbearable road conditions
Severe weather, such as tropical storms, blizzards, and so on
Constraint on fuel supply
Taking all of these points into consideration, hiring a commercial moving or a full-service moving company will give you a real piece of confidence that DIY moving seldom provides.
Hassle-free Moving From Toronto to California
From Toronto to California, there are numerous moving firms to choose from. Consider turning into High Stream Moving company.
The team of Toronto movers, packers, and drivers make full-service moving and storage services feasible.
For a stress-free relocation, the team emphasizes the demands and wants of customers above everything else.
We have top-of-the-line vehicles that are big and well-maintained and can deliver items of any size for moving from California to Toronto from Toronto to California.
High Stream Moving provides local moving and other moving services in Toronto that can help you pack and unload your belongings safely to your new home.
You can reach out to our relocation managers for more information on price and a schedule that works for you. Please contact High Stream Moving at (800) 430-1537 if you have any questions or would like to schedule a relocation appointment.
The Cost Of Your Long Distance Moving from Toronto to California
The price of moving from Ontario to California relies mainly on a multitude of elements which encompasses the size of your residence, the mileage to be traveled, and the prevailing season during your relocation. Typically, moving around the off-season is less expensive, and spans from October to April.
The cheapest cost to get from Toronto to California is $249. There are two distinctive pricing alternatives:
Book the full trailer 1300 cu ft. The usual cross-country trailer cost is $13100.
If you only have a few items, a trailer is unnecessary. You can prepare a checklist of items or fill out our Long-Distance Moving Quote form in such instances. This form helps to calculate how much cubic feet of space items will occupy in the trailer and provides you with rates according to that information.
High Stream Moving provides affordable rates and a diverse choice of services to fit into your demands and spending allocation. Drop us a call now to request a free estimate!
Why Choose High Stream Moving for Relocation to California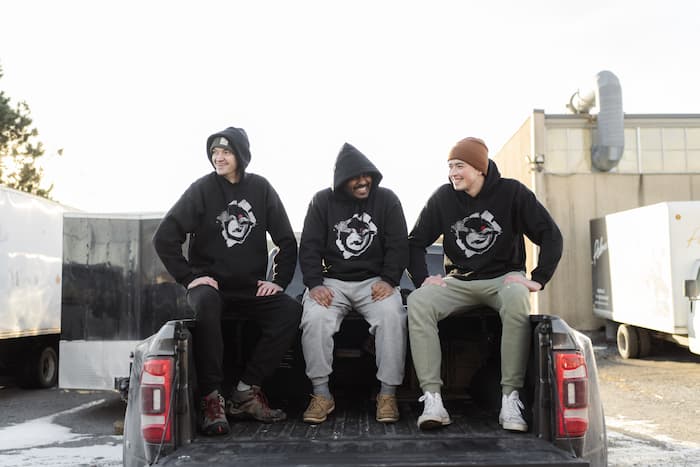 It's simultaneously thrilling and unnerving to move from Toronto to California.
As a consequence, you'll need the right people for the job, which is where High Stream Moving can provide aid.
We have over ten years of experience in the market, establishing our credibility as a fully authorized and insured moving company.
Such services lead you to believe that High Stream Moving demands exorbitant rates.
That's not the case! In actuality, we are among the most cost-effective moving companies in Toronto.
What sets it apart from other businesses, in addition to our low prices, is its undeniable concern for our clients' belongings. We also make certain that the necessary documents are issued accurately and quickly.
High Stream Moving is a reliable and efficient relocation company for you!