Reasons Why People Move From New Brunswick to Toronto
It is somewhat impossible to list the top ten cities in the world with the best living conditions without adding Toronto, Canada.
Toronto is the most beautiful, productive, and populated city in Canada.
The city has the best health care system and scholarship programs for undergraduate and postgraduate students on the continent.
It is a city with opportunities for experienced and inexperienced professionals in any field.
Moving to Toronto is your best bet if you want the best out of life.
Pros and Cons of Living in Toronto
Living in Toronto is not the same as living in Canada. When planning to move to Toronto, especially from places like New Brunswick, there are many things to consider. Things like the cost of living, moving costs, and weather conditions must be considered for you to have a comfortable stay in the beautiful city.
As stated earlier, moving from New Brunswick to Toronto would present many opportunities, but you must change your daily routines to adapt to the fast pace of Queen's City.
Pros:
More job opportunities with better salary/ wages as more companies are stationed in Toronto than in New Brunswick.
Better access to health care and education.
Due to the city's vibrant nature, you can enjoy the best nightlife in the country.
The chances of meeting and learning from leaders across different fields and sectors are higher.
Some of the biggest film and music festivals will be a stone's throw away from your apartment.
Cons:
Due to the high density of people in Toronto, there is a high crime rate in the city.
On the worst days, traffic is unbearable, making transportation the preferable method of getting to work on time.
The high demand for real estate makes renting an apartment in the city pretty expensive.
Best Locations for Moving from New Brunswick to Toronto
When moving to Toronto, the district/neighborhood you choose to move into is of great importance. To which neighborhood is perfect and most comfortable, your financial standard and the kind of people you would like to be around will play a role in helping you pick your preferred location.
Here are some top Toronto neighborhoods you must consider when moving to Toronto from New Brunswick.
The Beaches
Toronto's downtown
The Annex
Burlington
Roncesvalles
Richmond Hill, Ontario
Markham
West Queen West
Etobicoke
Moving Yourself vs. Hiring Moving Company
Deciding to move your belongings all by yourself to a place like Toronto from New Brunswick can be very challenging. The distance from New Brunswick to Toronto is over 1300km, which is 13 hours of driving.
To move such a long distance, you will need the help of commercial moving companies that can offer packing & unpacking services, storage services, and can dedicate time for full-service moving. The risks of moving by yourself outweigh the benefits. Here are some of the challenges you might face moving by yourself.
The high of renting a moving truck.
Due to the long distance, you might get tired of driving for over 13 hours.
If the truck breaks down in a place without a network connection, you will be stranded in the middle of nowhere without help.
You risk having an emotional or mental breakdown from the stress of moving.
Hiring a moving company from New Brunswick to Toronto will save you from all the stress that comes with relocating as they are better equipped and experienced to handle all the challenges that come with the job.
Hassle-free Moving From New Brunswick to Toronto
Hiring professional packers and movers when moving long distances is vital.
Contact High Stream Moving – the best choice among Toronto movers! We offer a full range of quality packing, full-cycle moving and storage services as needed during an extended move to Toronto from New Brunswick.
The cost of High Stream Moving's services is incredibly affordable, and at the same time it won't affect the quality of our movers' work.
A move to Toronto from New Brunswick might be the push you need toward reaching your goals. So don't be afraid, make up your mind and call at (800) 430-1537 for High Stream Moving to partner with you on your journey to the land of opportunities.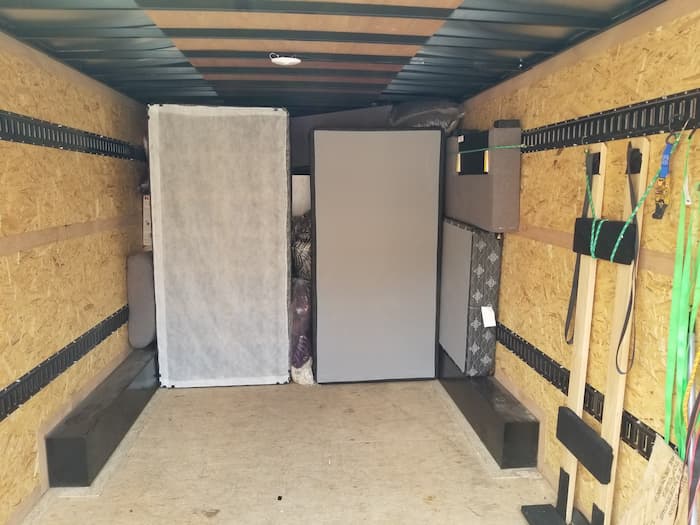 The Cost Of Your Long Distance Moving from New Brunswick to Toronto
Distance is one of the significant factors that are considered when moving across state lines. Most Toronto moving services also consider the size of the house and the season and base their moving costs on that. The best and most cost-effective time to move to Toronto is between October and April, as the dry season is the moving season.
High Stream Moving offers moving services from Toronto to New Brunswick. Below are two price options:
If you have a lot of belongings or are planning to move a large house, you'll need to rent a whole truck, which is 1,320 cubic feet. The cost of a comprehensive cross-country trailer is roughly $7490.
If you need to move just a few pieces of furniture, then you can use our Long-Distance Moving Quote form. This form will help you determine how many cubic feet of space your items will take up in the trailer and provide you with prices backed up by data.
You should note that the fewer things you move, the cheaper it is. If you plan to move your entire family house, the best option is to rent a full trailer.
High Stream Moving provides a diverse selection of services and affordable prices to meet your requirements. Be sure to contact us now for a free estimate!
Why Choose High Stream Moving for Relocation to Toronto?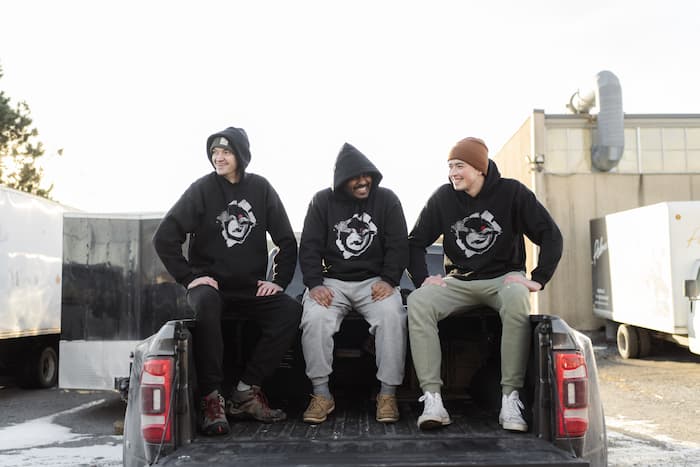 High Stream Moving is one of the best moving companies in Canada.
We have years of experience as we have helped thousands of people relocate from one city to another without trouble with local authorities.
Our vision and aim as a company are to provide the easiest, most effective, and most secure way of moving clients' belongings across the length and breadth of the country to the satisfaction of our clients.
As the best Toronto and New Brunswick movers, High Stream Moving can offer you the fastest way to move to any part of the country in record time.
Contact High Stream Moving and get a free quote!