Reasons Why People Move From Saskatoon To Toronto
People move for many reasons from Saskatoon to Toronto.
Some people move because they want to find a new job, others may move because they want to be closer to family.
Whatever the reason, there are many benefits to moving from Saskatoon to Toronto.
Whether it is a new job opportunity or you are moving to be close to your family, Toronto has so much to offer.
And a professional moving company will help you make the move quickly and with the least amount of effort.
Pros and Cons of Living in Toronto
There are pros and cons to living in every city, and Toronto is no exception. Before deciding to move, it is advisable to weigh the pros and cons. This helps you make an informed decision.
Here are the pros and cons of living in the city of Toronto:
Pros:
Toronto is a huge city that presents an extensive range of job opportunities. It is also a hub for business and finance.
As Canada's financial capital, Toronto is home to the Toronto Stock Exchange, which is the ninth-largest stock exchange in the world by market capitalization.
The city of Toronto is also home to some of the best schools in the country.
Toronto is a multicultural city with a vast array of restaurants and cultural experiences to offer.
The city has a great transportation system, which makes getting around very easy.
Cons:
Toronto is an expensive city to live in.
The cost of living in Toronto is significantly higher than the cost of living in other cities in Canada.
The winters in Toronto can be very cold and harsh.
Toronto is a huge city, which can be overwhelming for some people.
The traffic in Toronto is notoriously bad.
So, is it the right move for you? Only you can answer that question. But, if you are looking for a city with great job opportunities, a thriving economy, and modern infrastructure, moving to Toronto is your best bet.
Best Locations for Moving from Saskatoon to Toronto
There are several great locations to choose from when moving from Saskatoon to Toronto. Some popular neighborhoods include:
The Annex
Downtown Toronto
East York
Etobicoke
High Park
Leaside
Midtown Toronto
North York
Scarborough
West End Toronto
Each neighborhood has its unique charm and benefits. It is important to do your research before deciding on a neighborhood to move to.
Moving Yourself vs. Hiring Moving Company
Thinking about renting a truck and moving on your own? There is no real financial benefit when you do a long-distance move yourself from Saskatoon to Toronto by renting a mover's truck. And there are several reasons why this is not the case:
Renting a truck costs more in the long run than hiring a moving company. There are some pitfalls: you have to return the truck to the same place where you rented it. Otherwise you will pay much more than you expect.
Help with packing and loading: you need experience in packing, loading things into the truck, and securing boxes. You also need a few pairs of hands, because it's almost impossible to do it alone! Otherwise, you'll be stressed out trying to fit everything into the truck to get your stuff in one piece!
You should also understand that there may be various contingencies along the way from Saskatoon to Toronto that you need to keep in mind:
Flat tire.
Engine problems.
Unforeseen situations on the roads.
Shortage of gas supply or misculation.
Difficult weather conditions (blizzard, ice, etc).
Imagine if any of the above happened to you in the middle of nowhere without phone service!
If you are still thinking about driving your own rental truck from Saskatoon to Toronto, just make sure that you are fully prepared to move on your own, really save money and ensure your safety and your cargo. But if the answer is no, you should consider hiring professionals who have done this many times.
Hassle-free Moving From Saskatoon to Toronto
Many moving companies offer moving services from Saskatoon to Toronto.
It is important to do your research before selecting a moving company.
Be sure to read reviews and compare prices before making a decision.
When you are ready to move, the last thing you want to worry about is the logistics of moving your belongings.
Hiring a professional moving company will take this stress off of your hands and allow you to focus on settling into your new home.
This is where High Stream Moving comes in for commercial moving and local moving.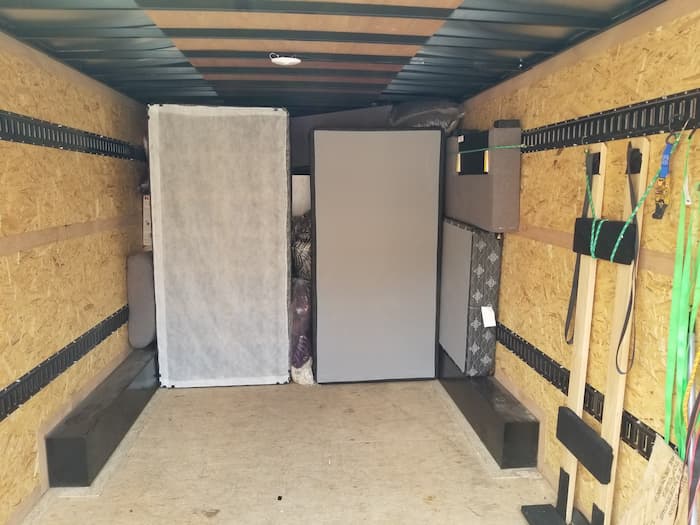 High Stream Moving is ready to provide a seamless moving service for commercial and residential clients. Contact our Saskatoon to Toronto movers at +1 (800) 871-3431 today and get a free quote.
The Cost Of Your Long Distance Moving from Saskatoon to Toronto
The cost of your long-distance move from Toronto to Saskatoon or Saskatoon to Toronto will vary depending on several factors, such as the time of year you are moving, the size of your home, and the distance between Saskatoon and Toronto.
At High Stream Moving, we pride ourselves on providing an accurate quote so that there are no surprises on moving day. To get a quote for your long-distance move from Saskatoon to Toronto, contact us today!
The minimum price for moving from Saskatoon to Toronto is $249. Typically, the cost of a long-distance move from Saskatoon to Toronto will range from $2000 – $6,000. There are 2 pricing options:
Reserve the entire trailer 1320 cu ft. The average cross country cost for a full trailer is $7490.
If there are not a lot of items, there is no need for a whole trailer. In that case you can make a list of items or fill out our Long-Distance Moving Quote form. This form shows you how much cu ft or space things will take in the trailer, and we give you prices based on that data.
Why Choose High Stream Moving for Relocation to Toronto?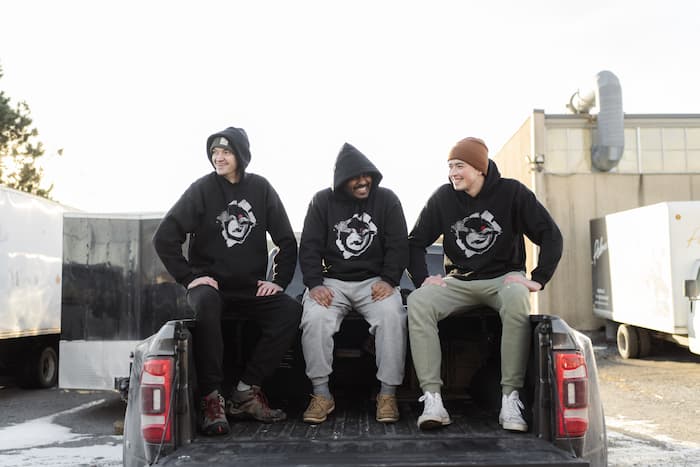 There are so many traits that make us stand out from other movers in the region.
With our years of experience, High Stream Moving has learned what it takes to provide a seamless relocation experience for our clients.
We are a full-service moving company with a team of experienced and qualified professionals, who is also insured and bonded, so you can rest assured that your belongings are in good hands.
High Stream Moving understands the importance of providing a stress-free moving experience, from packing & unpacking services, storage services for your belongings to transporting them to your new home.
Contact us today and get a free quote right away!