Reasons Why People Move From Calgary to Toronto
Calgary to Toronto moving can be triggered by a couple of reasons.
One of the key reasons why people relocate to Toronto from Calgary is job-related opportunities.
Toronto is a major commercial centre in Canada and is home to many Fortune 500 companies.
The city also boasts a strong economy with low unemployment rates.
If you are looking for a job or career advancement, Toronto is the place to be.
Pros and Cons of Living in Toronto
Toronto is a great city to live in, but it also has its drawbacks. Here are some of the pros and cons of living in Toronto:
Pros:
Toronto has an excellent public transportation system, which makes it easier to move around.
The city has a wide variety of cultural attractions, including theatres, museums, and restaurants.
Toronto is also home to some of the best universities in Canada.
Compared to other cities in Canada, Toronto has quite several job opportunities.
Cons:
One of the downsides of living in Toronto is the fact that the cost of living is quite high.
The city is also quite congested, which can be frustrating at times.
Toronto can be quite cold in the winter.
If you are thinking of moving to Toronto, it is important to weigh the pros and cons carefully and decide if the move is right for you.
Best Locations for Moving from Calgary to Toronto
If you are moving from Calgary to Toronto, there are a few neighbourhoods that you should consider. Here are some of the best locations for moving from Calgary to Toronto:
The Beaches
Downtown Toronto
The Annex
Burlington
Oakville
Richmond Hill
Markham
Leaside
Etobicoke
Moving Yourself vs. Hiring Moving Company
Move on your own and rent a truck or hire a moving company? Many people think that moving independently from Calgary to Toronto with a rental truck will save a lot of money, but there is no real financial benefit in doing so. And here's why:
Renting a truck costs more in the long run than hiring a moving company. There are some pitfalls: you have to return the truck to the same place where you rented it. Otherwise, you will pay much more than you expect.
Example! A 26-foot Youhaul truck from Calgary to Toronto costs about $6,000 excluding fuel and lodging! Your total estimate could be around $10000 excluding labor.
Moving is not something you can do alone, you need more than one extra pair of hands. You need knowledge and experience in packing well, loading things properly into the truck, and securing boxes. Otherwise, you'll be stressed out trying to fit everything into the truck to get your stuff in one piece! And this is where the pros come to the rescue!
You should also understand that there may be various contingencies along the way from Calgary to Toronto that you need to keep in mind:
Flat tire.
Engine problems.
Unforeseen situations on the roads.
Shortage of gas supply or misculation.
Difficult weather conditions (blizzard, ice, etc).
Imagine if any of the above happened to you in the middle of nowhere without phone service!
If you are still thinking about driving your rental truck from Calgary to Toronto, just make sure that you are fully prepared to move on your own, ensure your safety and your cargo, and that it saves your money. But if the answer is no, you should consider hiring professionals who have done this many times.
Hassle-free Moving From Calgary to Toronto
If you are looking for a hassle-free moving from Toronto to Calgary and from Calgary to Toronto, consider hiring a moving company.
At High Stream Moving, we will take care of all the details of your move, from packing and transporting your belongings to unpacking them at your new home.
Moving can be overwhelming and we are committed to making the process easier for you.
We are a company that has very high standards when it comes to any moving service. Our Calgary to Toronto movers know their business and how to meet your moving needs 100%.
High Stream Moving has a great team of moving experts who will make sure that your move is smooth and stress-free.
High Stream Moving is happy to provide full-service moving, residential and commercial moving as well as storage services. Contact us today at (800) 430-1537 to get started on your Calgary to Toronto move!
Driving from Calgary to Toronto
It's a long road, so be prepared for a long trip and a lot of constant driving. 3400km is at least 3 days of driving if drive 11-12 hours every day!
It is worth keeping in mind a number of peculiarities when driving across the country. Icy roads are pretty common in rural Ontario and get pretty dangerous during the cold season. At nighttime drivers always watch for wildlife on the road.
Driving out of Calgary, after you pass Thunder Bay, there are limited areas with a fuel supply. After some time on the road, you'll face a choice that determines the quality of your journey and the time you spend on the road.
Highway 17 is a short but challenging route that consists of thorns, serpentines, and many hills up and down. If you don't have proper truck/trailer driving experience, it's best not to take any chances. The pavement is in decent condition and there are a fair number of gas stations along the way.
Highway 11 is a longer and easier route. However, after the town of Harts, OH, there is a limited supply of gasoline for 400 miles of the road, and most available gas stations are closed after 8:00 p.m. Be sure to take extra fuel and supplies with you. Cell phone reception is poor or non-existent on some parts of the road.
If you have never traveled across Canada you need to be ready for challenging driving.
The Cost Of Your Long Distance Moving from Calgary to Toronto
High Stream Moving is one of the moving companies with the best deals and lowest prices in the area. With all the discounts we collect, we pass them over to our clients. Ultimately, by choosing our services, you will end up saving thousands of dollars.
The minimum price for moving from Calgary to Toronto is $249. There are 2 pricing options:
Reserve the entire trailer 1300 cu ft. The average cross-country cost for a full trailer is $11990.
If there are not a lot of items, there is no need for a whole trailer. In that case, you can make a list of items or fill out our Long-Distance Moving Quote form. This form shows you how much cu ft or space things will take in the trailer, and we give you prices based on that data.
As a client, you need to ensure that you understand the pricing policy for moving from Calgary to Toronto distance.
| | |
| --- | --- |
| Moving from Calgary to Toronto | Total Cost |
| 1 bedroom apartment | $2990 |
| 2 bedroom apartment | $3490 |
| 2 bedroom house | $7800 |
For example, your move takes 60% of the truck, so the remaining 40% needs to be filled by another customer. Or you can arrange for dedicated truck/delivery, then the customer pays for the full truck and the company drives you alone to your destination.
1300 cu ft from Toronto to Calgary cost from $9000, i.e. if the customer is carrying 600 cu ft, they can choose to ship at $9000 or wait until the truck is full (with another customer) and share the shipping cost with them paying just $4152 for their part and $4848 for the other (or other customers).
Why Choose High Stream Moving for Relocation to Toronto?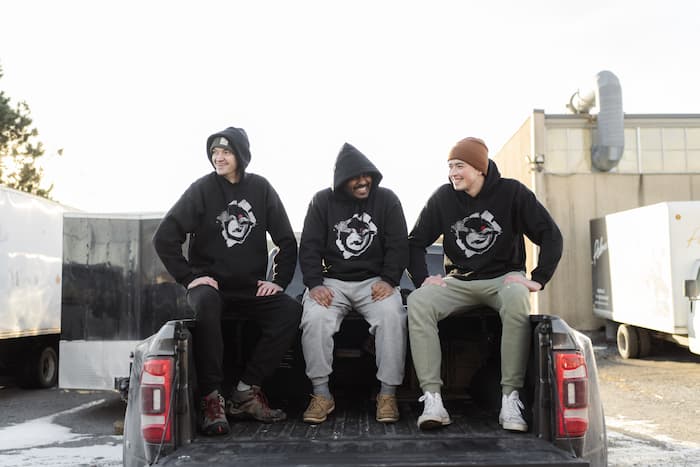 If you have made up your mind that you need to relocate to Toronto, you should make sure that you choose High Stream Moving for your move.
We are a full-service moving company, which means that we will handle every aspect of your move from Calgary to Toronto.
High Stream Moving has a team of experienced and professional Toronto movers who will take care of your belongings and ensure that they are safely transported to your new home.
We are proud to offer local moving and long-distance moving services, and we are confident that we can provide a move that meets your needs and exceeds your expectations.
Contact us today for more information about our Calgary to Toronto moving services and get a free quote!