Reasons Why People Move From Toronto To Florida
The main factor why individuals were persuaded to relocate to Florida is to have access to a lower cost of living and more job opportunities.
It has no state income tax.
It offers access to top-rated beaches.
It has a sturdy economy and job market.
It provides affordable real estate properties.
Florida has so much to offer aside from its renowned beaches.
The furnished all-year climate excites people and the long list of amusement parks and nautical recreation mesmerizes us completely.
Pros and Cons of Living in Florida
Residing in Florida has numerous substantial benefits. Still, you should be cognizant of several disadvantages before executing the move.
Pros:
Florida eases the burden for commuters by providing cheaper monthly public transportation tickets than Toronto.
World-famous beaches are within your reach especially if you choose to relocate to coastal areas. In just a few steps from your home, you will be able to experience the beauty of Florida.
Florida's economy and job market have been immensely powerful due to its key businesses in the tourism industry, hospitality management, real estate, construction, military and domestic security, and several other industries.
Cons:
The geographical position of Florida might make you think twice about moving because the place is a constant route for tornadoes and tropical storms all year round.
One unintended consequence of Florida's ecological diversity is the abundance of bugs that throws people off.
Best Locations for Moving from Toronto to Florida
There are several fantastic neighborhoods to explore if you are moving to Florida. Below are some places to think about moving from Toronto to:
Miami
Orlando
Fort Lauderdale
Tallahassee
Destin
Sarasota
Naples
West Palm Beach
Miami Beach
Fort Myers
Panama City
Jacksonville
Tampa
Boca Raton
Pensacola
Daytona Beach
All of these areas have their distinct personality and a plethora of conveniences. If you are consumed with uncertainties on which location is best for you, start your research on these places to get a piece of wider knowledge about Florida's greatest neighborhoods.
Moving Yourself vs. Hiring Moving Company
From an initial perspective, you may think that hiring a local moving company will cost you way higher than if you're moving by yourself. However, there are a couple of considerations you must bear in mind such as truck rentals, the number of items you need to transfer, and how can you load them into the truck. The following reasons elaborate on why there's almost no financial gain if you execute long-distance moving on your own:
Truck rental may require you to spend more. Aside from the price, the burden of returning it properly to the site it came from may stress you even more. If you failed to do so, an unanticipated cost for negligence will be charged to you.
When moving, lifting, and loading your possessions may need assistance from others. Doing this task necessitates skill to avoid potential damages during the transfer. This is why a company with packing & unpacking services is preferred over DIY moving because they've got all the essential tools and expertise for this job.
Moreover, moving from Toronto to Miami, FL may not go as smoothly as you want it to be. The following scenarios may occur during that time:
Punctured tire.
Busted taillight.
Engine issues.
Unpredicted road conditions.
Adverse weather circumstances like tropical storms, blizzards, etc.
Fuel shortage.
Taking into account all of these factors, hiring companies with commercial moving and full-service moving companies will provide you the peace of mind that is rarely achieved in DIY moving.
Hassle-free Moving From Toronto to Florida
Do you want to achieve a trouble-free move from Ontario to Florida? Turn to High Stream Moving, the most exquisite pick among Toronto movers!
It presents itself with a full range of moving services and storage services you surely need on your moving from Florida to Toronto and from Toronto to Florida.
In addition to this, we have well-qualified and professional movers and packers that will ensure an efficient working manner and fast as lightning service.
We offer these services at its best and reasonable price and at the same time, it will not compromise the quality of work of our movers.
High Stream Moving will assist you in packing and transporting your items securely to your new residence in Florida. For a comprehensive quotation on any moving services, call (800) 430-1537 now!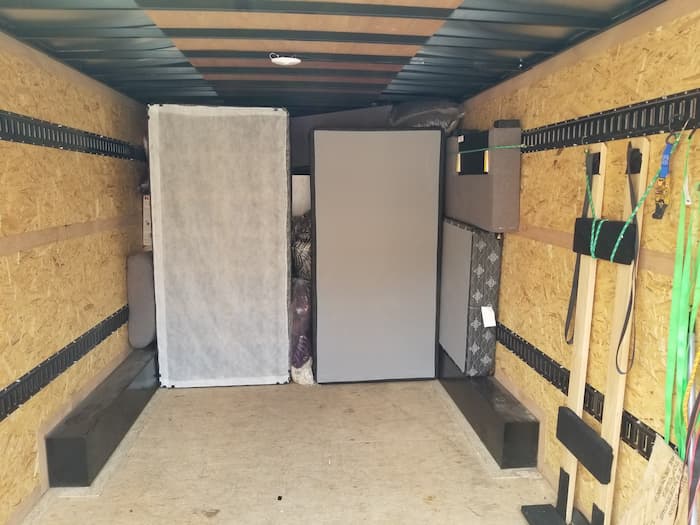 The Cost Of Your Long Distance Moving from Toronto to Florida
The expense of moving from Toronto to Florida changes relying on a number of circumstances, including the scale of your residence, the mileage to be covered, and the current season of the time you choose to relocate. On average, moving around the off-season is less expensive, which spans from October to April.
The cheapest cost to get from Toronto to Florida is $249. There are two distinct pricing alternatives:
Book the full trailer 1320 cu ft. The usual cross-country trailer cost is $7490.
If you only have a few items, a trailer is unnecessary. You can construct a checklist of items or fill out our Long-Distance Moving Quote form in such instances. This form helps to calculate how much cu ft. or area items will take in the trailer and provides you with rates based on that information.
High Stream Moving provides affordable rates and a diverse choice of services to meet your demands and level of spending. Give us a call to request a free estimate today!
Why Choose High Stream Moving for Relocation to Florida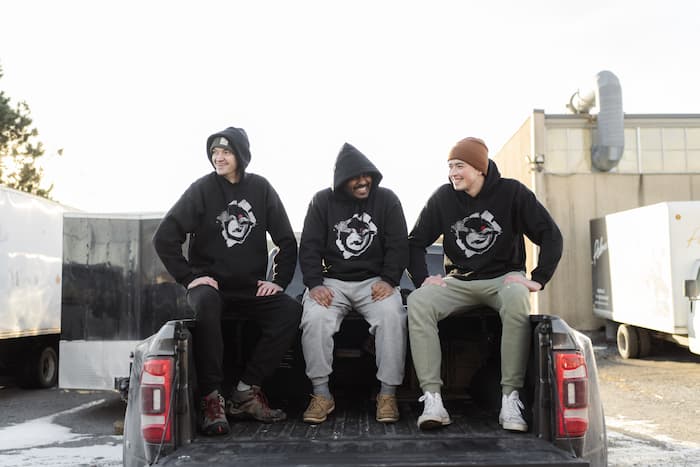 Taking the leap from Toronto to Florida is both exhilarating and terrifying. As a result, you'll require the services of a professional mover, which is when we should step in to clear your troubles away.
High Stream Moving is in the industry with more than 10 years of expertise that establishes our caliber as a completely qualified and guaranteed moving company.
Having such services makes you conclude that High Stream Moving charges expensive fees. It's certainly not!
It is one of the most affordable moving companies you can ever find in Toronto. Adding to its price factor, what separates it from other entities is its undeniable care for its customers' possessions.
Pro Packing the Truck Tips
Our movers always use the Egypt Pyramid technique. First a solid base is laid out on the floor of the track. The dresser, for example, already has boxes stacked on top of it all the way to the top of the track.
All non-standard items of curved, hollow, v-shaped etc. Small or medium boxes should be put aside so that they do not wobble while riding.
There should be no gaps or empty spaces when packing the track. Everything should be pressed tightly together. It's like a koala of bricks "one brick to another" going tight.
With this packing, the "natural vibration" when moving will not damage things i.e. they lie tightly and support themselves.
If you leave empty spaces when packing a truck, you lose space and the total can lose up to 30% of space (looking at how bad the packing is) and things will fall, stagger, break and be broken.
High Stream Moving also ensures that pertinent documents needed are prepared precisely and instantly. Should you have any concerns or want to set an appointment for relocation, feel free to communicate with High Stream Moving at (800) 430-1537!
High Stream Moving is a reliable and efficient relocation company for you!