Reasons Why People Move From Toronto to Prince Edward Island
Moving to a maritime city with numerous tourist attractions like Prince Edward Island becomes a priority despite the opportunities in Toronto. If you fall into this category or are planning to relocate, keep reading to learn about the intricacies of moving.
People move from Toronto to Prince Edward Island for several reasons. Some do that due to the high cost of living despite no increase in average income.
Others wish to enjoy a less cosmopolitan life on Prince Edward Island. Job competition and workplace discrimination are also high in Toronto when compared to Prince Edward Island.
Other reasons people relocate are the lack of societal events and friendliness, which are not the same in the maritime city of Prince Edward Island. Lastly, the island offers a quieter, fun-filled, and beautiful environment.
Pros and Cons of Living in Prince Edward Island
If you're considering relocating, these are the merits and demerits of living on Prince Edward Island.
Pros:
Community-friendly. The island has an age-old reputation for being family-friendly, and this benefit is particularly important for those who wish to relocate with kids.
Affordable living costs. The island also has a low cost of living when compared to other cities in Canada. Even its capital city has an affordable cost of living that includes cheaper utility, food, and energy bills.
The relative proximity of its parts. The island looks like an enclosed space where you can reach most of its parts without much travel. This means that the eateries, beaches, schools, and hotels are close to one another and easily accessible.
Attractions. As an island, you get to see water and beautiful shores filled with red sandstone everywhere. The view is outstanding, and the sunset is satisfying. There are also lighthouses, forests, and beautiful bridges in various parts of the city.
Cons:
Occasional traffic. The public transportation system is not as well organized and diverse as in other Canadian cities. Hence, there are occasional traffic jams.
High unemployment rate. There's a low employment rate on the island, except for those in tourism and farming.
Best Locations for Moving from Toronto to Prince Edward Island
Prince Edward Island is home to beautiful scenery, culture, and homes. It's surrounded by water and has several growing cities like Murray River. Its population is not large, but the city is known for its young residents and offers several opportunities for entrepreneurs and new families.
Next is Charlottetown, which is the province's capital. It's the largest city on the island and its commercial hub. The city has quite a few tourist, job, and academic opportunities.
Other best locations to move into include the heart of the island, known as Kensington, North Rustico, and Souris. These cities have an active community, which is one of the benefits of living on the island.
Moving Yourself vs. Hiring Moving Company
If you decide not to use a moving service in Prince Edward Island and attempt to relocate yourself, you must be sure you're making a reasonable financial decision. The reason is that renting a truck for local moving can have several restrictions.
The truck must be returned to the pickup point, which is usually tedious. Besides, the manpower you need to move your load might not be readily available. Another downside to not using moving services is that you must be ready to face the consequences of high winds, which increase fuel consumption during a journey.
Other unforeseen circumstances if you decide to move include bad weather conditions, vehicular damage, and a fuel shortage. If these things happen in remote parts of the road, they might pose serious safety challenges. On the other hand, you can rest assured of the safety of your properties when you hand over the relocation process to a trusted moving services company.
This option is usually cheaper in the long run, as you wouldn't need to deal with all the unforeseen expenses listed earlier. Moving companies also help you settle faster in your new community, as you'll receive your properties exactly when you plan to have them.
Hassle-free Moving From Toronto to Prince Edward Island
There are a few things to keep in mind while moving to Prince Edward Island from Toronto.
The first process is the initial survey where the moving company gets a list of the items you need to move. It also involves providing a quote for the cost and determines the size of vehicle for the purpose.
The estimate comes next, and it includes the final price for the move.
Also, the moving company initiates the packing service to load delicate items safely in the truck.
After the loading process, moving companies in Toronto like High Stream Moving also provide storage facilities for home owners who are yet to get their keys.
The final stages are delivery and unpacking. Both involve removing the items from the boxes and putting them in their proper positions.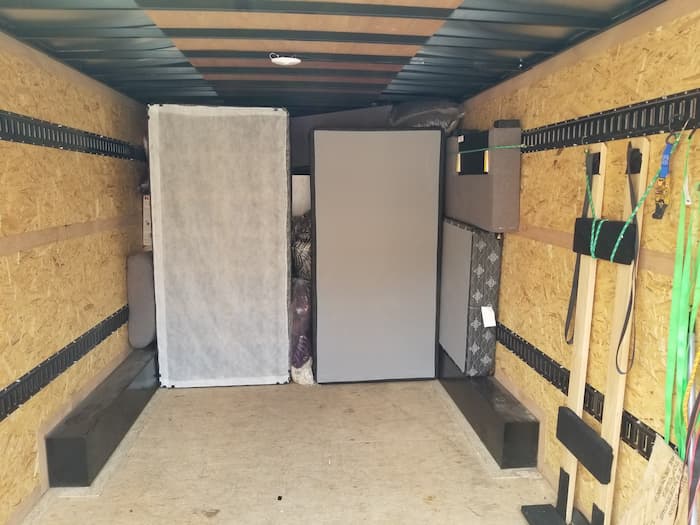 You only need to call High Stream Moving via (800) 430-1537 to get a free estimation!
The Cost Of Your Long Distance Moving from Toronto to Prince Edward Island
The cost of moving a few properties over a short distance varies from moving large properties over a long distance. Other determinants include your home's size and the moving company you wish to patronize.
Typically, driving between Toronto and Prince Edward Island takes about seventeen hours, about 1700 kilometers. Taking a flight is faster, and some airlines sell tickets for less than a hundred dollars. You can move yourself, kids, and essential properties through these routes, but moving all your loads like this might be tedious. Moving your properties over a long distance can be cost-intensive, but High Stream Moving can help you work within a predefined budget if you have one.
Option 1. Reserve the entire 1320 cu ft trailer, with an average cross-country cost of $5531.
Option 2. Suitable for those with fewer items who don't require a full trailer. Utilize our Long-Distance Moving Quote form to input your items, which will then calculate the cost based on the space (in cu ft) needed. This option provides accurate moving rates, helping you save significantly on relocation expenses.
Why Choose High Stream Moving for Relocation to Prince Edward Island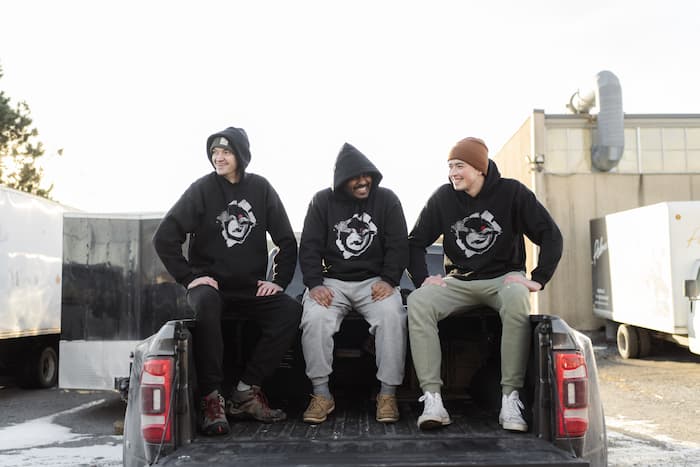 If you're moving from Prince Edward Island to Toronto or from Toronto to Prince Edward Island, the best way to go about it is to hire a reliable, efficient, experienced long-distance moving company like High Stream Moving.
The company is a full-service moving firm with a decade of experience helping people and offices move from one place to another.
You're guaranteed safety and security as you move your properties, as the staff members offer packing and unpacking services.
Apart from moving and relocation, the firm also offers storage services for people who wish to keep their properties for a while before relocating to Prince Edward Island.