Reasons Why People Move From Toronto To Calgary
There are many reasons why people may choose to move from one city to another. For some, it may be for work or family reasons.
Others may be looking for a change of pace or a new adventure. Whatever the reason, there are a few key factors that tend to influence people's decision on moving to Calgary from Toronto.
Calgary is known to be a more affordable city to live in than Toronto. The cost of living in Calgary is about 25% lower than in Toronto, and the median household income is also higher.
Also, of course, the value of the houses affects, by because selling a house in Toronto, you can buy a house in Сalgary at a lower price!
Pros and Cons of Living in Calgary
There are a few pros and cons to living in Calgary that you should consider before making your move.
Pros:
The cost of living is lower than in Toronto, which can save you money.
There is no provincial sales tax, which can also save you money.
The city has a lot to offer in terms of culture and entertainment.
The weather is generally milder than in other parts of the country.
Cons:
The city can be quite spread out, which can make getting around difficult.
Winters in Calgary can be long and cold.
Best Locations for Moving from Toronto to Calgary
If you're moving to Calgary, there are a few different areas of the city that you might want to consider. Here are a few of the best:
The Beltline
Downtown
Bridgeland/Riverside
The East Village
Each of these neighbourhoods has its unique personality and offers something different for those moving from Toronto to Calgary. So, before you make your final decision, be sure to do your research and find the neighbourhood that's right for you.
Moving Yourself vs. Hiring Moving Company
Move on your own and rent a truck or hire a moving company? Many people think that moving independently from Toronto to Calgary with a rental truck will save a lot of money, but there is no real financial benefit in doing so. And here's why:
Renting a truck costs more in the long run than hiring a moving company. There are some pitfalls: you have to return the truck to the same place where you rented it. Otherwise, you will pay much more than you expect.
Example! A 26-foot Youhaul truck from Toronto to Calgary costs about $6,000 excluding fuel and lodging! Your total estimate could be around $10000 excluding labor.
Moving is not something you can do alone, you need more than one extra pair of hands. You need knowledge and experience in packing well, loading things properly into the truck, and securing boxes. Otherwise, you'll be stressed out trying to fit everything into the truck to get your stuff in one piece! And this is where the pros come to the rescue!
You should also understand that there may be various contingencies along the way from Toronto to Calgary that you need to keep in mind:
Flat tire.
Engine problems.
Unforeseen situations on the roads.
Shortage of gas supply or misculation.
Difficult weather conditions (blizzard, ice, etc).
Imagine if any of the above happened to you in the middle of nowhere without phone service!
If you are still thinking about driving your rental truck from Toronto to Calgary, just make sure that you are fully prepared to move on your own, ensure your safety and your cargo, and that it saves your money. But if the answer is no, you should consider hiring professionals who have done this many times.
Hassle-free Moving From Toronto to Calgary
When it comes to local moving, commercial or long-distance moving, it's important to find a professional company that can provide you with a hassle-free moving experience.
At High Stream Moving, we specialize in quality moving people and their belongings from point A to point B, no matter how far apart they are.
We understand the importance of ensuring that your move goes as smoothly as possible, and we will work hard to make sure that everything goes according to plan.
High Stream Moving experienced movers are committed to ensuring that your moving from Calgary to Toronto or Toronto to Calgary moving is stress-free and affordable.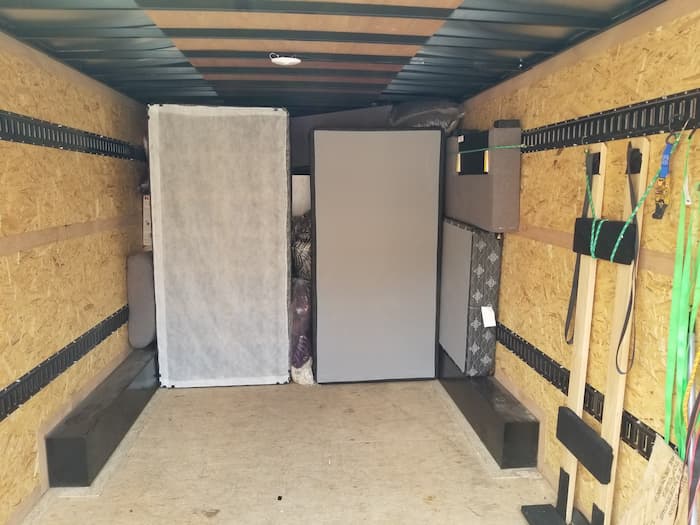 If you're interested in learning more about Toronto to Calgary moving services by High Stream Moving, be sure to contact us today at (800) 430-1537. We would be happy to answer any of your questions and provide you with a free, no-obligation quote.
Driving from Toronto to Calgary
If you have never traveled across Canada you need to be ready for a long trip and challenging, constant driving. 3400km is at least 3 days of driving if drive 11-12 hours every day!
If you're coming from Toronto, after you pass Barrie, there are two highways to choose from HWY 11 and HWY 17.
Highway 11 is a longer route but it's more straightforward in terms of driving. However, after you pass through the town of Harts, ON, there is 400 km of road with a limited supply of gasoline, and most available gas stations are closed after 8 pm. Make sure to carry extra fuel and supplies on you. Mobile reception is poor or unavailable insert-on parts of the road.
Highway 17 is a shorter one, but it consists of terns, serpentines, and lots of hills up and down. This way is more difficult if you don't have a proper experience if you drive a truck/ trailer. The road surface is in a decent condition though. There are an adequate amount of gas stations on the way.
After you pass Thunder Bay, there are also limited areas with a fuel supply.
Beware! Icy roads are pretty common in rural Ontario and get pretty dangerous during the cold season. At nighttime drivers always watch for wildlife on the road.
The Cost Of Your Long Distance Moving from Toronto to Calgary
The difference in High Stream Moving service is that we will provide very competitive rates and tailored price quotes. High Stream Moving understands how overwhelming moving can be and wants to make it easier for you with our affordable rates.
The minimum price for moving from Toronto to Calgary is $249. There are 2 pricing options:
Reserve the entire trailer 1320 cu ft. The average cross-country cost for a full trailer is $7490.
If there are not a lot of items, there is no need for a whole trailer. In that case, you can make a list of items or fill out our Long-Distance Moving Quote form. This form shows you how much cu ft or space things will take in the trailer, and we give you prices based on that data.
| | |
| --- | --- |
| Moving from Toronto to Calgary | Total Cost |
| 1 bedroom apartment | $2990 |
| 2 bedroom apartment | $3490 |
| 2 bedroom house | $7800 |
Why Choose High Stream Moving for Move to Calgary?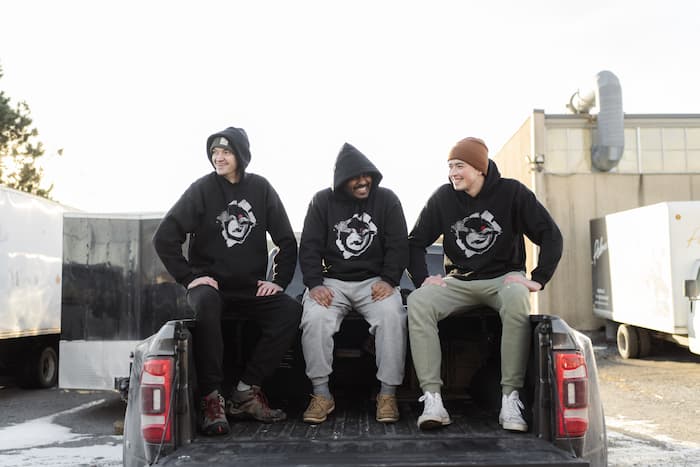 If you're looking for reliable and affordable movers from Toronto to Calgary, High Stream Moving is a perfect choice.
We have been helping people relocate to Calgary and other regions of Canada for years, and we are dedicated to providing our clients with smooth, stress-free, full-service moving services.
High Stream Moving understands that moving can be a difficult process, which is why we offer a variety of services to make it easier for you.
High Stream Moving company can provide you with packing & unpacking services, as well as storage services if you need them.
High Stream Moving also has a team of experienced and professional movers who will work hard to ensure that your belongings are safe and sound during the move.
Contact us today to learn about your preferred moving service and get a free quote!