Reasons Why People Move From Edmonton To Toronto
Ontario's main city, Toronto, is a bustling megacity that offers its residents a wealth of entertainment, culture, and opportunities.
Not just one particular fraction of individuals may call Toronto home. Everyone, despite different age ranges, can appreciate and find fulfillment in the Toronto way of life.
The city is a worldwide economic and financial powerhouse and is often regarded as being among the most diverse and hospitable cities around the globe.
Therefore, moving to Toronto opens broad opportunities to master one's craft.
Pros and Cons of Living in Toronto
Both benefits and drawbacks exist in Toronto. It has a great deal to serve to be the biggest city in Canada. Nevertheless, in comparison to residing in Edmonton, the benefits outweigh the drawbacks.
Pros:
With a growing emphasis on technology, Toronto offers stability and opportunity in the economy across many sectors.
Anyone can find plenty to enjoy in Toronto, from major professional sports to clothing, nightclubs, crafts, and galleries. Canada's Wonderland, the Hockey Hall of Fame, the Ontario Science Centre, and a long number of other exhibits are available year-round.
Toronto, the safest major city in North America, has an incredibly low crime rate, making it among the safest places on the planet.
It is one of the greatest cities that can offer multicultural diversity.
Cons:
The housing choices such as detached homes, condos, townhouses, and even house rentals are expensive.
To make traveling smoother, Toronto provides a variety of public transportation options, including trains, buses, tramways, and subway lines. The issue is that you must purchase numerous transit passes if you need to go beyond regional borders.
Best Locations for Moving from Edmonton To Toronto
Finding the ideal place enables you to conveniently and sustainably obtain many resources. Take into account the quality of living, the accessibility to facilities, and the existing transportation alternatives. Additionally, important factors like safety and protection are crucial in deciding which town is best to live in.
Attractive communities are available in Toronto for family homes. Nevertheless, the top communities and areas are listed below.
York
North York
East York
Downtown Toronto
Midtown Toronto
Uptown Toronto
Etobicoke
the West End
the East End
Scarborough
Moving Yourself vs. Hiring Moving Company
Taking the plunge to transfer your personal possessions alone from Edmonton to a city like Toronto is difficult. The distance between these two gorgeous cities is 3,468.4 kilometers or 33 hours of exhausting travel.
Due to the nature of your trip, you must search for a local moving service provider that can assist with full-service moving, storage services, commercial moving, and packing & unpacking services. Solo moving involves greater risk than benefit. Below are a few difficulties you might encounter when relocating alone:
The cost of hiring a trailer truck is higher.
You may become restless of driving if the trip takes longer than 33 hours because of the distance traveled.
You would indeed be left alone and stuck if the automobile dropped low of fuel elsewhere and there was no communication system available.
The pressure of moving raises your chance of experiencing a mental or emotional breakdown.
You could get hurt if inclement weather, such as blizzards and tropical storms, strikes.
When you are moving, the likelihood that you will be unaware of the traffic conditions upfront is substantially higher. It will therefore make the move difficult and uncomfortable.
Aim to get in direct contact with Edmonton movers so that they can relieve you of all the tension associated with the transfer as they're more qualified and retrofitted to withstand all issues that may emerge on the move.
Hassle-free Moving From Edmonton To Toronto
Beyond uncertainty, taking the final choice of moving to Toronto cannot happen without encountering any significant setbacks or potential barriers. If you're looking for a hassle-free move, High Stream Moving is the best moving company to turn to!
To ensure a seamless relocation, High Stream Moving provides customers with the following full-service moving solution:
Packing & unpacking services
Car shipping
Piano moving
Commercial moving
Storage services
Our on-site Edmonton movers and loaders are trained and highly qualified, and they can offer a wonderful supportive setting and timely delivery tailored to customers' needs.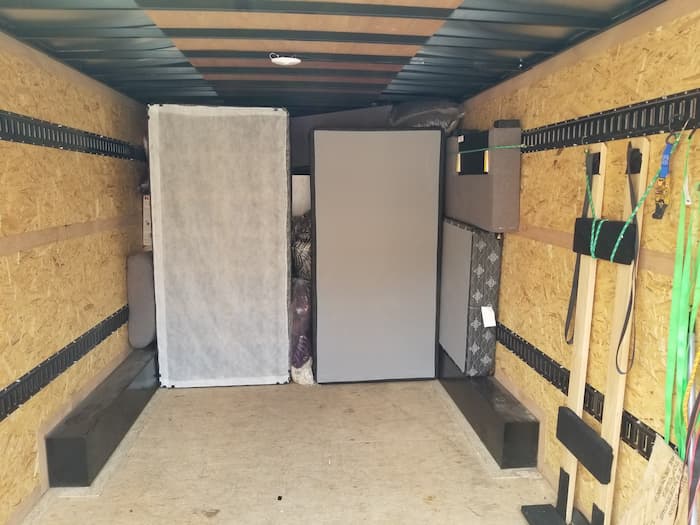 We supply such solutions at the most economical and cost-effective prices we can sans sacrificing the level of performance of our professionals' moving services. Contact High Stream Moving at (800) 430-1537!
The Cost Of Your Long Distance Moving from Edmonton To Toronto
Influenced by a wide range of factors, such as the dimension of your home, the miles to be transported, as well as the period of year you opt to transfer, the expenditure of local moving from Edmonton to Toronto fluctuates. The off-season, generally running from October to April, is often more economical for relocating.
The least expensive way is $249 when moving from Edmonton to Toronto. There are two distinctive price solutions:
Reserve the 1320 cu ft entire trailer truck. Price for a cross-country trailer regularly reaches $7490.
A truck is not mandatory if you simply carry just a few belongings. Under certain situations, customers can initiate a record of all the things or complete our Long-Distance Moving Quote form. This form assists in calculating how much space or cubic feet certain products will occupy in the truck and offers you prices relying on that data.
High Stream Moving offers cheaper advantages and a comprehensive spectrum of services to accommodate your preferences and financial capabilities. Contact us at any time immediately to get a free quotation!
Why Choose High Stream Moving for Move to Toronto?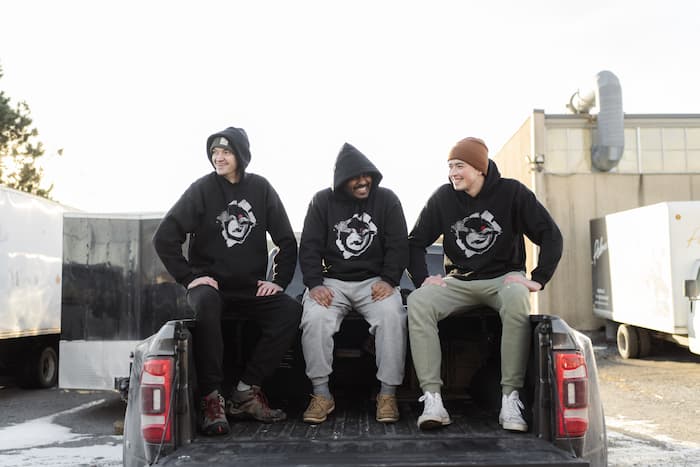 As a reliable moving company from Edmonton, High Stream Moving provides its clients with skilled and reasonably priced long-distance moving solutions.
The business, which has been around for more than ten years, also enjoys a good name in the relocation market.
In order to guarantee client contentment, High Steam Moving ensures continuous communication and mutually beneficial relationships.
Even with the cost structure, the business is upfront with its customers. At the conclusion of the journey, there are no unexpected fees. The business assists you with every step of the relocation procedure.
High Stream Moving takes great care of your personal belongings. We also provide insurance protection to cover unforeseen hazards. We are a licensed business that abides by all rules and regulations.
Hurry up, and feel free to communicate with us at +1 (800) 430-1537!