Reasons Why People Move From Toronto to Edmonton
There are a number of reasons why people choose to relocate their residence and the most prominent ones include the following:
Toronto is less crowded.
There are more job opportunities due to lower competition.
Lower cost of living.
The crime rate is lower in Edmonton than in Toronto.
It is too hot in Toronto compared to Edmonton.
Other reasons include better opportunities and access to both leisure and rest time.
Due to the location of Edmonton, it is generally nearer to some wonderful parks. Also, its population allows a generally lower nightlife than in Toronto.
Pros and Cons of Living in Edmonton
While there are reasons we can list down as to why residents from Toronto choose to move up to Edmonton, it still has its upside and downside. Here are some advantages and disadvantages to weigh before deciding to move:
Pros:
What's great about living in Edmonton is that it offers a higher average salary than the rest of the country.
There are a lot of nature spots available for a visit in Edmonton as well as parklands and river valleys.
Edmonton is hailed for its high-quality education within the whole Canadian country. This makes it more family-friendly as it is extremely important to have great schools around for your children.
The city offers a vast option for technological industries be it for work or educational interests.
Edmonton offers rich culture. Festivities and attractions are not short for what you will need to enjoy living in the city.
Cons:
Traffic is a real headache, especially during weekends.
Winter season is quite extreme – it can get frigid, plus it lasts for a long period of time.
Infrastructures are usually clean and roads are maintained, however, it still gets pretty damaged due to the long winter season.
While the crime rate in Edmonton is lower than in Toronto, it is not the lowest you can get and in fact, is still a bit high.
Vehicles are mostly needed for easier transport. Public transport in Edmonton can be limited if you want to visit the outskirts and anywhere away from the city's center.
Best Locations for Moving from Toronto to Edmonton
If you have set your mind on moving, here are some spots recommended for your new home:
Strathcona
Ritchie
Garneau
Aspen Gardens
Downtown Edmonton
Hazeldean
Mill Woods
Summerside
Ambleside
Boyle Street
Oliver
McKernan
Belgravia
Moving Yourself vs. Hiring Moving Company
On a single look or with a quick think, hiring a local moving company sounds like an unnecessary expense. One might think that DIY moving will save them more money and is easier. There are more than a few things to consider when moving such as the number of belongings you have. How many of those are large pieces of furniture which will inevitably push you into renting out a truck?
Imagine having to rent a truck, you will either need to pay extra for a driver or get on with the hassle of getting, driving, and taking back the truck to its owner. Also, there is a possibility of damaging the vehicle which can result in more costs and stress for you.
Other uncontrollable but definitely possible scenarios are:
Engine issues
Fuel shortage
Heavy traffic leads to higher gas consumption
Flat tires
Weather issues
Unexpected road detours
Considering all these scenarios, hiring a moving company equipped with the right vehicles and tools plus experience will save you from all possible stress and hassle. The costs involved may surprisingly even out between paying for a moving service and moving if you reach out to the right local moving company.
Hassle-free Moving From Toronto to Edmonton
Want to experience stress-free moving from Toronto to Edmonton? High Stream Moving is your way to go.
A long-distance moving company that offers full-service moving including storage services for your belongings, packing & unpacking services for a secured move between locations, and can even assist with commercial moving.
We are also geared with certified professional movers to help you move with ease and peace.
We ensure high quality, well-mannered work etiquette with efficiency.
Our services are guaranteed to be offered at their best price, no need to worry about planning your moving all alone as our movers are here to do it all for you.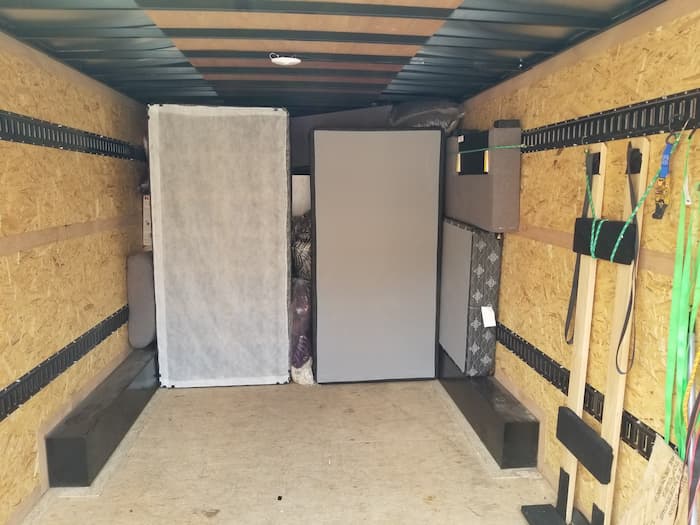 Get your free comprehensive quotation now! Call High Stream Moving at (800) 430-1537 today!
The Cost Of Your Long Distance Moving from Toronto to Edmonton
The costs involved with moving from Toronto to Edmonton may vary depending on several factors, including the mileage to be covered, the scale of your residence, and even the current season of the time you choose to relocate. It is given that moving around the off-season which spans from October to April will cost you less.
Your moving expense from Toronto to Florida may go from as low as $249. There are two distinct pricing alternatives:
Book the full trailer 1320 cu ft. The usual cross-country trailer cost is $7490.
A truck is unnecessary if you only have a few items and most especially if you do not have large furniture to move. A checklist of your belongings can help or fill out our Long-Distance Moving Quote form instead. By filling this out, you can get a rough idea of how much cu ft. or area items will take in the trailer and gives you rates based on that information.
High Stream Moving provides the best-value rates and a diverse choice of services to satisfy your needs and budget. Give us a call to request a free estimate today!
Why Choose High Stream Moving for Move to Edmonton?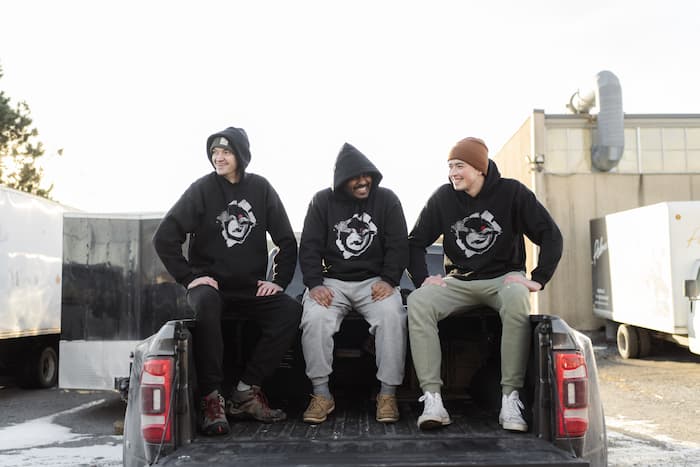 The whole idea of moving is generally exhausting just by the thoughts of it.
From listing out your belongings, packing, and planning the whole move, to unpacking at your new place, the tasks just go on.
High Stream Moving offers all assistance you need without a single hitch at a very affordable and reasonable price plus professional movers are guaranteed to be at your service. 
Take a step away from the hassle of DIY moving and hire a local moving company that will solve all your fears.
Call us now at (800) 430-1537 for a quote!