Reasons Why People Move From Boston to Florida
The main reason why most Boston residents want to move to Florida is the affordable living standards, good employment opportunities, and comfortable weather.
Some people, however, consider Florida because of its lively lifestyle.
Apart from work, Florida offers an exciting outdoor lifestyle.
Florida's tropical and subtropical climate is ideal for residents who want to enjoy a comfortable, warm, and sunny environment.
Florida has no state income tax policies.
Affordable cost of living in most cities and neighborhoods.
Pros and Cons of Living in Florida
Before you move to Florida, you must consider several factors. This welcoming city has many advantages, but you might also experience a few disadvantages.
Pros:
Apart from peak season, Florida offers immense opportunities for outdoor activities. There are many safe and fun-filled beaches where you can go to relax with your family and top-notch destinations like museums & parks.
South Florida experiences the best weather, with year-round sunshine.
Most neighborhoods around the city are safe to stay in.
Florida has a unique culinary culture that will favor you and your family. As visitors, you will quickly enjoy the seafood, authentic Cuban cuisine, world-class restaurants, and incredible eateries.
Living in Florida is expensive because of the abundant things it offers. In reality, it is more economical than other states in the US. For a family setting in Orlando, for instance, living standards are below 2% compared to the national average standards.
Cons:
There is a significant increase in population in many major cities. Hence, you might need help accessing tourist spots like the Walt Disney Resort or SeaWorld in Orlando with your family on weekends/holidays whenever you want to.
Florida is prone to natural disasters and extreme weather. The heat and humidity, for instance, offer an uncomfortable experience in mid-year months. Also, it is located along the hurricane belt, experiencing tropical storms, hurricanes, and tornadoes from late June to mid-November.
It has limited public transportation. So, you must have a car to tour the city conveniently.
Bugs and pests thrive better in Florida because of the tropical weather.
Best Locations for Moving from Boston to Florida
Whether you like lively cities or prefer calm suburbs, Florida has got you covered. This state offers diverse living opportunities to its residents. There are 22 metropolitan statistical areas in Florida, for instance, offering immense economic and social ties. Nonetheless, knowing which cities and towns offer the best environment to consider home would be good.
Here is a list to help you pick the best neighborhood, whether you want to rent an apartment or buy a home.
Boca Raton
Daytona Beach
Destin
Fort Lauderdale
Fort Myers
Jacksonville
Miami
Miami Beach
Naples
Orlando
Panama City
Pensacola
Sarasota
Tallahassee
Tampa
West Palm Beach
Moving Yourself vs. Hiring Moving Company
Moving to Florida by yourself can be more expensive than you thought. Hiring a moving company will eliminate all the stress and hustle of moving around with heavy or delicate household items.
Moving companies offer many advantages besides moving heavy items and risking damage. Here are a few reasons you need professional moving services from Boston to Florida.
Professional Boston Movers. Moving companies have professional movers who know how to disassemble furniture & electronics, lift awkward household items like pianos, and arrange delicate items into the moving truck. If you try to do any of these tasks, you risk damage to your property. So, it is better to let professionals handle everything professionally.
Trucks & rental vehicles. You must rent a moving truck if you are considering moving alone. This can, however, turn out expensive. First, you will have to know the size of the moving vehicle to request. Secondly, you should know how to drive a vehicle. Conversely, hiring a moving company is an efficient way to relocate quickly.
Efficiency and convenience. Moving companies have all the necessary tools and utilities to assemble and disassemble furniture.
Apart from the mentioned scenarios, you risk engine issues, loss of direction, and unpredictable road situations if you consider moving by yourself.
Hassle-free Moving From Boston to Florida
With High Stream Moving, you will relocate from Boston to Florida hassle-free.
Apart from offering affordable moving packages for Boston residents, we include professional packing & unpacking services at no additional cost.
We also offer warehousing services in case you cannot move specific items. Note that our storage services are safe and last as long as you want.
In addition, we have flexible payment plans and methods.
We value our customers and ensure 100% satisfaction. You can make an upfront payment and clear the balance in due time.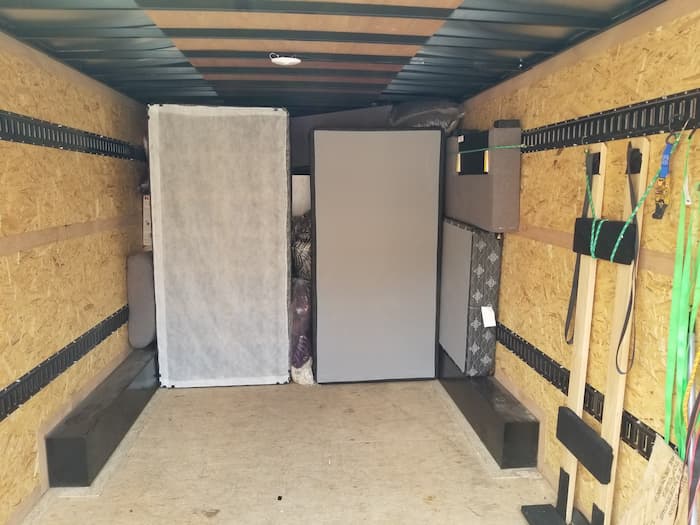 Contact our logistics team today via (800) 430-1537 to book an appointment and plan a relocation date.Get your free comprehensive quotation now!
The Cost Of Your Long Distance Moving from Boston to Florida
The cost of moving from Boston to Florida is not constant. It will depend on a few factors, like the service you need, the number of items you have, the size of your house, and the total distance to cover. The time you choose to relocate is another crucial factor to consider because it affects the cost. The off-season begins from October to April, but the moving prices are slightly expensive.
The cheapest cost from Boston to Florida is about $249, and you have two alternatives.
Book the full trailer 1320 cu ft. The usual cross-country trailer cost is $7490.
Option 2 is ideal if you have a few household items and do not need an entire trailer. We have a long-distance filling quote that allows you to feed all items available. This quote will calculate the cost in (cu ft) and give you the exact moving rates. With this, you will save a lot on the relocation cost. Fill out our Long-Distance Moving Quote form.
Note that High Stream Moving offers competitive relocation market rates. We offer affordable prices for all moving suites, including comprehensive storage services.
Why Choose High Stream Moving for Move to Florida?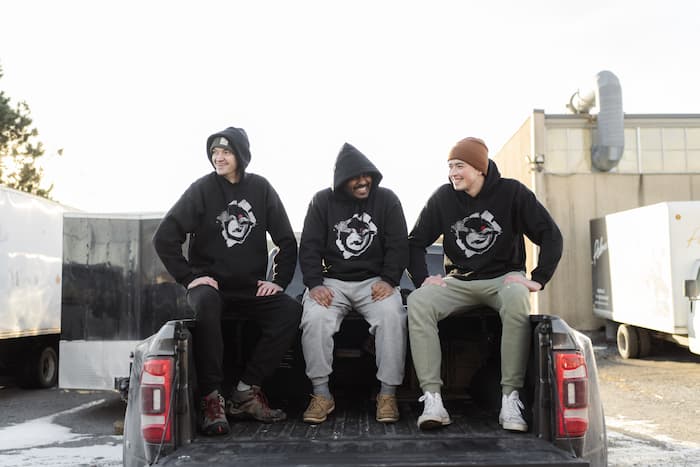 You can never go wrong with High Stream Moving Company. Our company has been in the industry for over a decade offering full-service moving suites to Boston residents.
Whether you need to relocate locally or long-distance any day, our moving company offers transparent prices with no hidden fees.
Also, we use our own highly skilled staff and professionally trained trucks. You can hire extra movers to get the job done.
We maintain on-time pickup & delivery services to ensure a swift relocation process for residents moving from Boston to Florida. Our professional packers will use quality packing materials to ensure item protection.
Lastly, at High Steam Moving, we guarantee 100% customer satisfaction. So, you do not have to worry about property damage anymore because we offer insurance policies to cover all household property.
Call us today at +1(800) 430-1537 or send us a message through our social media pages to get the exact quote and free estimate of any move.
High Stream Moving is a reliable and efficient relocation company for you!