Reasons Why People Move From California To Toronto
The decision of moving to Toronto is deeply rooted in its being a vibrant place that has access to a holistic healthy lifestyle because healthcare is its top priority as a community.
Adding to this, the following reasons also serve as deciding factors:
It has a lot of friendly neighborhoods.
It widely promotes fitness.
It has easy access to quality water and greenery.
Toronto displays one of the best skylines that captivates people, and while still preserving its natural environment.
Pros and Cons of Living in Toronto
Every city in the world has advantages and disadvantages, and Toronto has not much difference. Before choosing to relocate, consider the following as it may assist you in generating an educated selection:
Pros:
Toronto is an astoundingly safe city to live in compared to other big cities in the USA.
Having a multicultural community has been an indispensable part of Toronto which better promotes its tourism. The arts, foods, and festivals of each culture that exists in Toronto flourished so much over the past years.
It is considered one of the most livable places on Earth because of its economic stability and job opportunities.
Cons:
Traffic jams and congestions have been pestering and degrading the transportation sector of Toronto which is unbearable for a businessman and workers.
The cost of living here is higher than in other places surrounding it. This disadvantage can only be brought to a break-even point if you can keep up with big city life.
Best Locations for Moving from California to Toronto
It may be challenging to relocate from California to Toronto, but picking the right neighborhood to live in is vital. It provides a wide range of neighborhoods to suit all needs and budgets. Here are a few of Toronto's best communities:
The Beaches
Downtown Toronto
The Annex
Burlington
Oakville
Markham
Leaside
Etobicoke
If you are looking for a vibrant, busy area with plenty to do, any of the areas indicated above are excellent choices.
Moving Yourself vs. Hiring Moving Company
Naturally, you may assume that hiring a moving company will be much more expensive than moving yourself. Nevertheless, there are a few things to consider, including certain factors like truck rentals, the number of objects you have to move, and how you'll pack everything into the truck. The following arguments explain why long-distance moving on your own is nearly never financially viable:
Renting a trailer may cost more money. Relative to the cost, the responsibility of carefully sending it to the source location may add to your burden. If you struggle to do so, you will be billed unanticipated costs for negligence.
You will likely seek support from others when carrying and unloading your belongings. To avoid any destruction during the transport, performing this operation requires skills and competencies. This is why hiring a firm that provides packing & unpacking services is more desirable than doing it yourself given that they have all of the necessary equipment and awareness.
Secondly, moving from Los Angeles, CA to Toronto may not be as simple as you hope. During that time, the following possibilities may arise:
Punctured tires.
One of the taillights is broken.
There are problems with the engine.
Extremely hazardous road conditions.
Unfavorable weather conditions such as tropical storms, blizzards, and so on.
A lack of fuel supply.
Trying to take all of these concerns into perspective, hiring a commercial moving and full-service moving firm will offer you the sense of safety that DIY moving hardly delivers.
Hassle-free Moving From California to Toronto
Almost any physically fit and strong individual will be able to do muving without experience. But torn ligaments, abrasions, broken furniture, lower back pain and a broken tract in the field or woods may suggest that it is easier to order a professional mover to keep your health, time and belongings intact.
There are various moving companies to pick from when moving from LA to Toronto. Make sure you complete your research before selecting a moving company.
After that, think about joining High Stream Moving. Full-service moving and storage services are possible thanks to the staff of our California movers, packers, and drivers.
The staff prioritizes the needs and desires of customers above anything else for a stress-free relocation. We have top-of-the-line, large, well-maintained trucks that can deliver things of any volume.
High Stream Moving offers local moving and long-distance moving from Toronto to California and from California to Toronto, including packing and unloading your goods efficiently to your new residence. Call (800) 430-1537 right now for a detailed quote on any moving services.
The Cost Of Your Long Distance Moving from California to Toronto
The amount of money needed on moving from California to Toronto is highly dependent on a handful of factors, such as your home's scale, the distance to be traveled, and the season of the year. During the off-season, which is from October to April, moving is particularly less costly.
Moving from California to Toronto can cost you about $249 as a minimum. The two various pricing alternatives are:
Rent the entire trailer (1320 cubic feet). The average cost of a full cross-country trailer is $7490.
It is unnecessary to rent a trailer if you only have a few items. For this case, you can establish a checklist or fill out our Long-Distance Moving Quote form. This form will help you figure out how many cubic feet or area your belongings will occupy in the trailer and will give you pricing leveled on that information.
High Stream Moving offers competitive pricing and a vast selection of services to match your preferences and spending plan. Contact us immediately to get a free estimate!
Why Choose High Stream Moving for Relocation to Toronto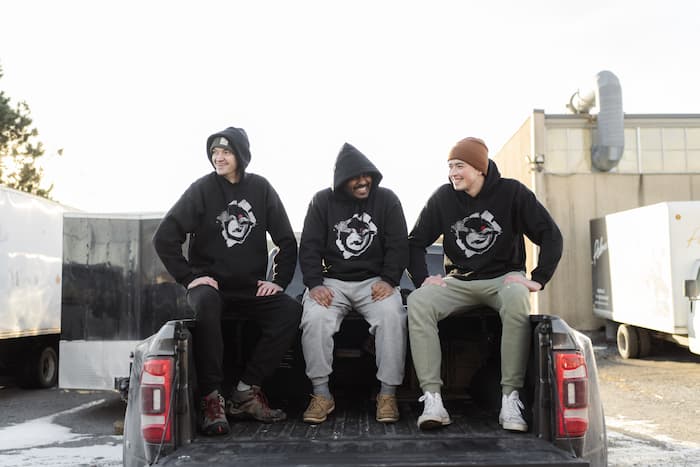 If you're moving from California to Ontario, whether you're a first-time mover or a highly experienced residential shifter, you'll still need professional help.
But how can you choose a relocation business that won't treat you badly and isn't only interested in how much profit they can get out of you?
High Stream Moving is California's most dependable moving business, capable of handling moves of any complexity or length.
Our logistics officers and packers will put your mind at ease concerning the safety of your assets by doing everything possible to ensure their safety.
Trust High Stream Moving with your move; with our fleet of trucks and experienced loaders, you can guarantee a swift and pleasurable trip to your new address. Please inform us immediately at. Call (800) 430-1537 if you want to set an appointment or if you want a free quotation!
Contact us right away!