Reasons Why People Move From Toronto To Montreal
Toronto is one of the most popular and biggest cities in Canada, but lately, many people have been relocating to Montreal.
Here are a few reasons why several people prefer moving to Montreal from Toronto:
House rent in Montreal is cheaper than in Toronto. For people who are moving to Canada from other countries, Montreal has more affordable housing than Toronto.
Montreal is quieter and has a more peaceful environment than Toronto. People who want to escape the fast pace of city life find Montreal attractive.
The cost of living in Montreal is more affordable than in Toronto.
Despite the fact that housing prices in Montreal are growing, they are still less costly than in Toronto. In addition, car insurance and public transportation are also less expensive in Montreal. You can take advantage of the city's public transit system.
With cobblestone streets, French cafes, gardens, and breathtaking buildings, Montreal moves at a slightly slower pace. On the other hand, Toronto offers a fast-paced lifestyle with bustling metropolitan districts.
Pros and Cons of Living in Montreal
Moving to Montreal is not a decision you should take lightly. You need to carefully think about the pros and cons to decide if this is the best choice for you.
Pros:
In comparison to Toronto, housing, insurance, transportation, recreation, and communication are all less expensive in Montreal.
Montreal is an extremely environmentally friendly city. It is easily accessible all year because Mount Royal is located in the heart of the city.
If you're seeking a European-style metropolis in North America, Montreal is the place to go.
Cons:
Montreal has fewer head offices than Toronto because it is a smaller city.
Toronto is richer in diverse cultures than Montreal.
In Quebec, French is the primary language. You'll certainly need to brush up on your French if you are seriously considering moving to Montreal.
Best Locations for Moving from Toronto to Montreal
It can be difficult to choose a new area in Montreal. Besides, it is Canada's second-largest metropolis, with a diverse range of options. When relocating to the city, we've compiled a list of some of the best neighborhoods to live in:
Old Montreal
Ville-Marie
Plateau Mont-Royal
Griffintown
Moving Yourself vs. Hiring Moving Company
Have you considered moving out on your own? When you decide to move on your own without hiring a local moving service or Montreal movers for long-distance moving from Toronto to Montreal, there is no significant cost-benefit. Here are some reasons why:
The cost of renting is higher. You must return a rented truck to the same location where it was picked up. Otherwise, you'll end up paying a lot more than you bargained for.
Packing and loading assistance is required. The Toronto to Montreal distance is quite large. You must have prior expertise in packing, loading your items into the truck, and sealing the boxes. You must also have numerous pairs of hands because doing it alone is virtually impossible! Otherwise, you'll be stressed out trying to get everything into the truck in one piece!
Issues with traffic and parking. You'll need a lot of patience and a lot of expertise. Hiring pros can save you a lot of time and effort.
Also, think about all of the potential issues that could develop on a long trip from Toronto to Montreal:
You get a flat tire.
problems with the engine.
Unexpected events on the road
A shortage of gas
weather situations that are difficult to deal with (blizzards, ice, etc).
What if you were in the middle of nowhere with no phone service and any of the events listed above happened to you. If you're still considering driving a rental truck from Toronto to Montreal on your own, make sure it'll be considerably less expensive and safer than hiring a professional who has done it before.
Hassle-free Moving From Toronto to Montreal
Your move from one city to another necessitates the services of trained and experienced packers and movers, who will arrive on time and provide the greatest service.
You may choose from a variety of packing and unpacking services, storage services, and commercial moving services at High Stream Moving, all of which are tailored to your specific needs and include a wide range of services.
You won't have to spend extra time unpacking your possessions because our team of professional movers will do it fast and with great care.
For the best value in moving services and packing & unpacking services, choose High Stream Moving.
Feel free to contact High Stream Moving at (800) 430-1537 for more information.
The Cost Of Your Long Distance Moving from Toronto to Montreal
The cost of moving from Toronto to Montreal might range anywhere from $2,000 to $7,500. Depending on the size and number of items you intend to transfer, as well as the method employed, the price may increase.
The minimum price that you can get to move from Toronto to Montreal is $249, and this will depend on 2 pricing options being;
Reserve an entire trailer of 1329 cu ft. For this option, the cost will be $7490.
If you have fewer items, then there is no need to hire a trailer. You only need to fill out a Long-Distance Moving Quote form with details about the cu ft, and the price will be determined from the information generated.
The price may be affected by various factors, such as your personal situation. Requesting a free estimate is the easiest way to learn how much your relocation will cost. High Stream Moving offers competitive rates and a wide range of services to suit your needs and budget. Contact us today for a free quote!
Why Choose High Stream Moving for Relocation to Montreal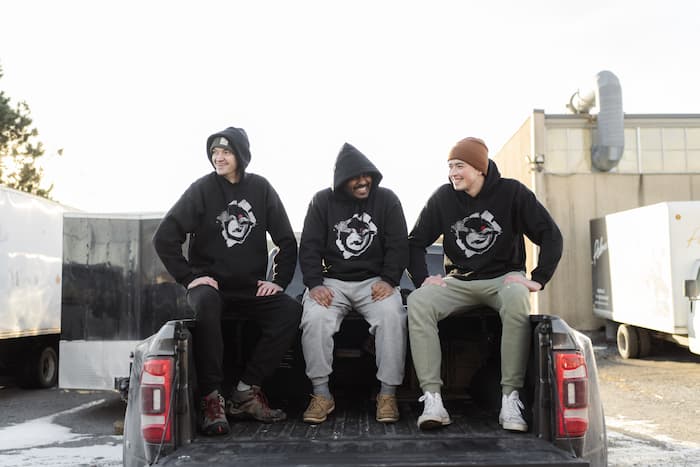 If you've considered all of the above and have decided to make the move to Montreal, the next thing you should do is hire Toronto to Montreal movers to assist you with the relocation process.
Moving can be stressful, but High Stream Moving's team of movers is here to help.
Our goal is to provide the most efficient, quickest, and easiest method of moving from one place to another.
Whether you're looking to relocate locally in Toronto or across the country, we'll make sure that all of the necessary paperwork is completed accurately and on time.
In other words, if you've been putting off your search for top-notch Toronto to Montreal movers, then you've come to the perfect place. We aim to make your move as easy as possible at a price that won't hurt your wallet.
Reach out to High Stream Moving today at (800) 430-1537!