Reasons Why People Move From Toronto To Texas
Moving to Texas from Toronto is a life-changing step. There are so many reasons why people are forced to relocate. Whether it is for work or need a change of scenery, you can be sure Texas will be a good choice.
If you are still not sure if you should move to Texas, here are some of the reasons that can help you make up your mind:
The weather is different but not too crazy in Texas: The winters are shorter and the summers are longer. The temperatures can get really high during the summer, but it's nothing that Torontonians can't handle. You will be able to enjoy the outdoors all year round without having to worry about the cold winters.
The cost of living is more affordable: If you are looking for a more affordable place to live, then Texas is a perfect choice. The cost of housing, food, and transportation is much lower in Texas than it is in Toronto.
There are more job opportunities: If you are looking for a job, then Texas is the place to be. There are so many job opportunities in this state. With the oil and gas industry booming, there are plenty of jobs available. Also, Texas is the #1 IT destination in The States.
The culture is different but not too crazy: The culture in Texas is different than what you are used to in Toronto. However, it is not too different. You will still be able to find all of the same amenities that you are used to.
As you can see, there are a couple of reasons why you should consider moving to Texas. When you are planning to move, it is imperative to talk to moving experts who offer Toronto to Texas distance moving.
Pros and Cons of Living in Texas
Texas is one of the largest states in the US, and it has a lot to offer. From cities like Houston and Austin to small towns, there is something for everyone in Texas. But, like any state, there are some pros and cons of living in Texas. Before you make the move, be sure to weigh the pros and cons of living in Texas:
Pros:
The weather is great. You can enjoy the outdoors all year round.
The cost of living is more affordable than in other states.
There are plenty of job opportunities available.
The culture is different but not too crazy.
Cons:
The traffic can be really bad in some areas.
There is a lot of open space, which can be isolating for some people.
Now that you know the pros and cons of living in Texas, you can make an informed decision about whether or not it is the right state for you.
Best Locations for Moving from Toronto to Texas
Moving to Texas can be exciting for most people. Irrespective of your reasons for moving, there are quite a number of locations that stand out and would make the perfect neighborhood.
For instance, if you are a family, you want a good place to be able to raise your children, good schools, hospitals, and other amenities. Some of the top places where you can consider living in Texas include:
Dallas
Fort Worth
The Woodlands
El Paso
Corpus Christi
Irving
Sugar Land
Nassau Bay
Midtown
Downton
These are only a few of the great places to live in Texas. With the help of a professional moving company, you can be sure to have a smooth move from Toronto to your new home in Texas.
Moving Yourself vs. Hiring Moving Company
As tempting as it may be, moving on your own is not worth it. It is a lot of work and can be very stressful. The last thing you want is to have to deal with the hassle of moving on your own.
The cost of renting a truck may be somewhat higher. Apart from the cost, the responsibility of appropriately returning it to the source site may add to your concern. Failure to perform this task may lead you to be fined with unplanned costs for negligence.
You may need help carrying and transporting your belongings when moving. To avoid the potential damages throughout the relocation, this operation requires capabilities. That's why packing & unpacking services are recommended more than DIY moving because they have all of the necessary tools and knowledge.
Hiring a professional moving company is the best way to go. They will take care of all the heavy lifting and make sure that your belongings are moved safely and securely. You will have to deal with a whole lot of logistics when you move, and the last thing you want to do is add to that by having to move everything yourself.
When you are ready to move from Toronto to Texas, be sure to hire a professional moving company to assist you. This will make your move a lot easier and less stressful.
Hassle-free Moving From Toronto to Texas
At High Stream Moving, you are bound to enjoy professional moving services so that your move from Toronto to Texas is hassle-free.
We offer a wide range of services to make sure that your move is smooth and seamless.
Our team of Toronto movers will assist you with packing, loading, and transportation.
High Stream Moving will also unload and unpack your belongings so that you can start enjoying your new home right away.
Whatever moving service you may need, we are always ready to help you out.
Please contact High Stream Moving at (800) 430-1537 if you have any questions or would like to schedule a relocation appointment.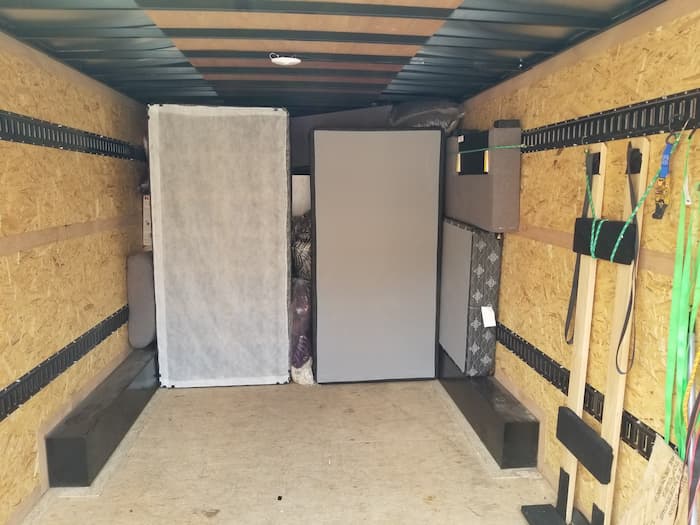 The Cost Of Your Long Distance Moving from Toronto to Texas
Long-distance moving can be quite costly compared to local moving. However, with the right company, you can be sure to get a fair deal on your move.
The cost of your move will depend on the distance, the number of belongings you have, and the services you require. The average delivery distance is about 2750 km. With HSM you get upfront pricing(flat rate) based on the list of items you have provided. You can also use our Long-Distance Moving Quote for an accurate and current market pricing quote.
The cheapest cost to get from Toronto to Texas is $450. There are two distinctive pricing alternatives:
Book the full trailer 1300 cu ft. The usual cross-country trailer cost is $6990.
If you only have a few items, a full trailer is unnecessary. You can prepare a checklist of items or fill out our Long-Distance Moving Quote form in such instances. This form helps to calculate how many cubic feet of space items will occupy in the trailer and provides you with rates according to that information.
At High Stream Moving, we offer reasonable market rates for our Toronto to Texas moving services. We will work with you to come up with a customized quote that fits your budget. You can also take advantage of our discounts and promotions so that you can save even more on your moving costs.
Why Choose High Stream Moving for Relocation to Texas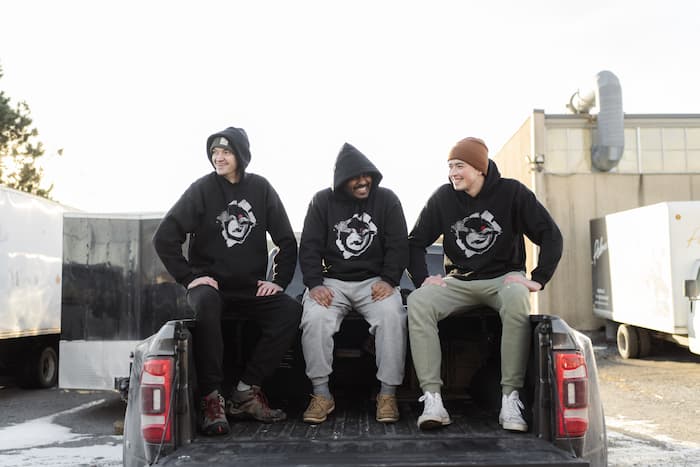 There are many reasons why customers choose High Stream Moving from Toronto to Texas move.
High Stream Moving is a professional and experienced moving company that has been in business for over 10 years.
HSM offers "room to room" all-inclusive moving services.
The process of your moving with HSM.
Have a call with our customer service representative. Get professional advice and job evaluation in detail over the phone.
Schedule your moving date.
On a moving day, movers wrap all furniture in moving blankets, dismount bed, wrap your mattress and pack the truck.
Movers prepare a list of actual items that have been picked up.
HSM is an expert in preparing customs forms. All you need is to provide ID and a visa(work or study permit) Green Card. If you bought a house in The States we would need all the property deal copies and some other documents.
We are fully insured and licensed.
High Stream Moving offers a wide range of moving services like packing & unpacking services, storage services, commercial moving, and full-service moving. car shipping is also available.
Get in touch with us at (800) 430-1537 for a free quote right away!
High Stream Moving is a reliable and efficient relocation company for you!