Reasons Why People Move From Boston To Toronto
Toronto is a highly dynamic city with a lot to offer, hence an ideal place to migrate to. There are numerous musicians, artists, authors, athletes, and comedians who live here.
This city is ranked among the best places to live in the world for the following reasons and more:
It's multi-diverse, with over 200 languages spoken by people from all parts of the globe.
Canada's largest economic capital.
The safest metropolitan areas to live in.
It offers numerous opportunities to young professionals, especially in finance and business.
The locals are super friendly and will surely return that smile.
Pros and Cons of Living in Boston
Moving from Boston to Toronto may seem terrifying. While some people make a smooth transition afterward, others encounter challenges that make their stay to be not-so-pleasant. Before you jump at the opportunity for moving to Toronto, you need to research and see if the positives outweigh the negatives.
Pros:
It's secure. The crime rate is incredibly low.
Toronto is highly modern with high standards of living.
There are lots of electrifying things to do and see at museums, exhibitions, bookstores, parks, and malls.
The weather is quite pleasant. The city's proximity to Lake Ontario helps keep it cooler in summer and warmer in winter.
The economic opportunities are limitless in fields such as tech, media, arts, culture, etc.
The public transport system is fantastic, allowing for convenient travels.
Cons:
High cost of living.
Apartment sizes seem to be smaller than in other cities.
The congestion and heavy traffic make the commutes longer.
It can get quite lonely. People are quite busy which makes it hard to make friends.
Best Locations for Moving from Boston to Toronto
There are over 200 neighborhoods in Toronto so you're bound to find one that you like. The location you pick depends on your preferences, budget, family size, and lifestyle. However, narrowing down can be a daunting task. But we're here to make the selection process simpler for you.
Vaughan
Etobicoke
East Chinatown
Eglinton West
The Junction
Annex
Yorkville
Parkdale
Scarborough
Roncesvalles
Leslieville
Little Italy
Dovercourt
King West
North York
West Queen West
Liberty Village
High Park North
Bloordale Village
Rosedale/Summerhill
Danforth-Greektown
Davisville Village/St. Clair & Yonge/Mount Pleasant
Moving Yourself vs. Hiring Moving Company
Are you debating on whether or not to hire a professional company that offers moving services? This requires some deep thought before making a final decision. Moving yourself requires a lot of planning and comes with lots of decision-making. Additionally, so many problems might arise a few days before or on the day of the move.
You need to consider:
How much money you will save. Most people prefer to handle the move themselves if they're on a tight budget. When you rent a truck, you have to return it to the same place it was picked up. Otherwise, you'll pay a lot more than you expect.
How much time you have. Calculate how much time you'll spend packing, loading the truck, and whatever else people from moving companies do. It'll take you longer to complete the job without the help of a moving service provider. At the end of the day, ensure that the time you spend doing all this is worth the amount that you're trying to save.
The distance you're moving. It takes more energy and resources to move to a new state or country than to move across the street. If you're planning to move from Boston to Toronto, ensure that you only make a single trip to cut down on fuel costs and customs.
Remember that if you decide to do everything without hiring a moving company, just make sure it's much cheaper and safer than hiring professionals who have done it many times.
Hassle-free Moving From Boston to Toronto
Most people prefer hiring movers from High Stream Moving because the experience of handling cross-border moves almost guarantees a successful move.
When you hire us as a professional moving company, you won't have to lift a finger thanks to our all-inclusive packing & unpacking services.
The moving process with High Stream Moving becomes less stressful and saves you time and you can rest assured that your items are in good hands.
High Stream Moving would be happy to help you get started on your journey with local and commercial moving services, just contact our Florida movers at (800) 430-1537.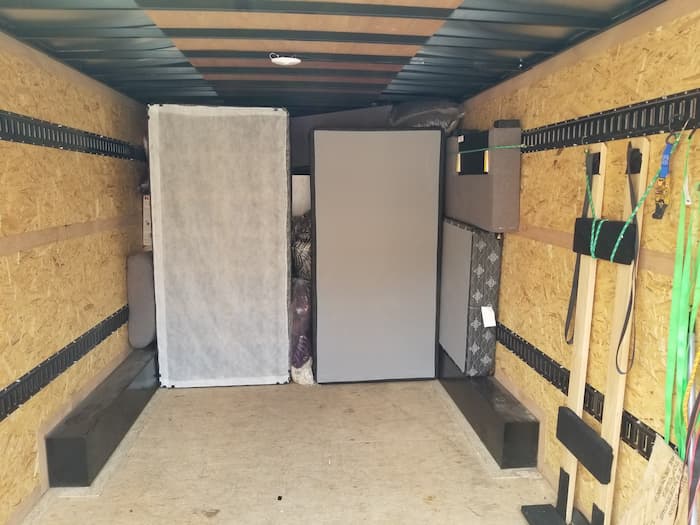 The Cost Of Your Long Distance Moving from Boston to Toronto
The pricing of long-distance moves depends on different variables. Some of these include the load volume, timing of the move, accessibility of the buildings (if there's a lift or elevator), and the move distance.
The lowest cost for moving from Toronto to Boston from Boston to Toronto is $249. There are two main cost estimation techniques used:
Reserve the entire trailer 1300 cu ft. The average cross country cost for a full trailer is $4700.
If there are not a lot of items, there is no need for a whole trailer. In that case you can make a list of items or fill out our Long-Distance Moving Quote form. This form shows you how much cu ft or space things will take in the trailer, and we give you prices based on that data.
Why Choose High Stream Moving for Relocation to Toronto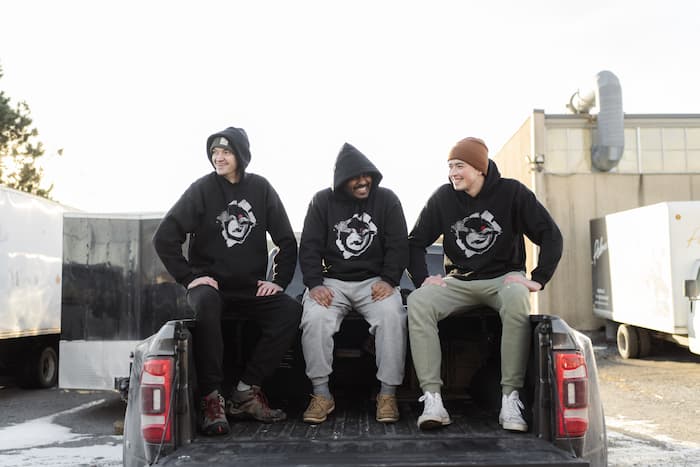 High Stream Moving is a residential and commercial company that offers full-service moving and storage services.
We own a fleet of trucks, specially designed to deliver your household items safely. This ensures that you get the right vehicle to suit your needs for both local moving and long-distance moving.
The team at High Stream Moving is highly trained to ensure that the moves happen within the set timelines without any hassle.
We walk with our customers through the journey from the minute they call us till they're settled into their new place. We'll take care of you and all your possessions.
If you are considering moving from Boston to Toronto, please contact us today for a free quote!