Reasons Why People Move from Montreal to Vancouver
Several reasons make Montreal residents consider relocating to Vancouver.
The two main reasons, however, are the plenty of job opportunities in the port and the calm lifestyle.
Furthermore;
Vancouver residents are friendly and easy to get along with.
It is a prime Canadian city with safe neighborhoods.
Vancouver is a port city with many exciting outdoor activities to do with your family.
Vancouver offers a top-notch education system.
So, you must always consider everything if you plan to move to Vancouver alone or with your family.
Pros and Cons of Living in Vancouver
Apart from the friendly residents and the moderate weather, you should be aware of other advantages and disadvantages of living in this magnificent port city.
Pros:
Vancouver has 11 school districts. From elementary schools to colleges & universities, you have plenty of options for your kids.
Shopping in Vancouver is stress-free for residents. There are several boutiques and shopping centers within the city.
Vancouver is home to many exciting outdoor activities. Two examples include Stanley Park and the science museum for your kids to enjoy
Vancouver is a cultural city with many people speaking different languages.
Cons:
In most Vancouver neighborhoods, renting or owning a home can be expensive, especially if you do not have a high-paying job.
The cost of transport within and outside the city can be expensive.
Vancouver rush-hour traffic can be challenging if you work in the city center.
Best Locations for Moving from Montreal to Vancouver
The best locations to live in Vancouver should offer safe, peaceful, and affordable housing. Luckily, most neighborhoods fit these requirements.
Consider these seven locations if you are moving from Montreal to Vancouver today.
Grandview-Woodland
West Point Grey
Kitsilano
Mount Pleasant
Fairview
City of Burnaby
The West End
Most of these neighborhoods offer a vibrant way of living, with some welcoming urban culture. Kitsilano, for instance, is an ideal location for residents who want an exciting beach lifestyle. East Vancouver, conversely, offers a culturally and socially diverse way of living.
Moving Yourself vs. Hiring Moving Company
Long-distance moving can be expensive. No matter how you plan to do it. However, you should know that you can reduce the cost of relocating today if you hire a reliable moving company.
Montreal to Vancouver is about 4500 kilometers apart. So, you risk several things if you are planning to move by yourself.
First, the distance is long, and you might need a precise long-distance moving truck to cover the entire journey. Moreover, hiring a private moving truck can be expensive and risky.
Secondly, driving the entire journey by yourself can take time and effort. Also, remember that other road challenges like puncture, misdirection, engine malfunction and fuel shortage are involved.
If you choose to move by yourself, you will need the help of family members, neighbors, or friends. However, that is not the case with moving companies because they have skilled packers who can handle the job competently.
So, you should always consider hiring a moving company, especially if you want to relocate long-distance.
First, a moving company will use large relocating trucks that fit all your household items.
Secondly, these moving trucks are factory-made to tackle the journey from Montreal to Vancouver smoothly.
Considering these factors, hiring a moving service company is cheaper than moving by yourself.
At High Stream Moving, we have professional drivers who understand long-distance journeys. They are also equipped with all the necessary repair kits to guarantee a smooth ride, even with accidents.
Hassle-free Moving from Montreal to Vancouver
Moving to Vancouver should be stress-free if you are considering it.
Fortunately, High Stream Moving provides affordable long-distance moving, secure storage services, and customized moving services for you.
Also, we have employed, trained, and equipped all our Vancouver movers with the necessary moving skills.
They will ensure satisfactory residential or commercial moving services. This is according to your preference.
With over a decade of experience in the moving industry, we bring value to movers. Our full-service moving suites are not only reliable but convenient and high-quality.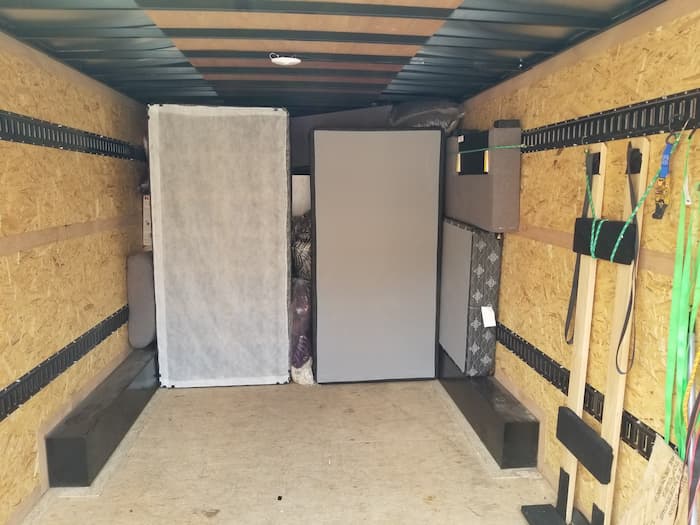 Call us today at (800) 430-1537, 24/7. Our customer care agents will advise and give you a free estimate of any relocation plan. You will not go wrong with High Stream Moving Company.
The Cost Of Your Long Distance Moving from Montreal to Vancouver
In any scenario, the cost of long-distance moving is always more expensive than the cost of local moving. Factors like the number of items, distance, season, and type of move affect the price. Also, customized moves are expensive and require an experienced and precise moving company.
At High Stream Moving, we understand all it takes when moving long distances. We offer two distinct packages with different prices to make your move affordable and convenient. You can choose any package from the list below.
You can book a 1320 cu ft (full trailer), which costs $7490 if you have several items.
Alternatively, you can visit our website, navigate to the  Long-Distance Moving Quote page, and fill out the form to get the exact estimate of how much the move will cost. This will help you choose any of our 20, 24, or 26 moving vans.
At High Stream Moving, we focus on customer satisfaction. This is why we include affordable packages that guarantee successful outcomes. Feel free to contact us today and request a free estimate!
Why Choose High Stream Moving for Relocation to Vancouver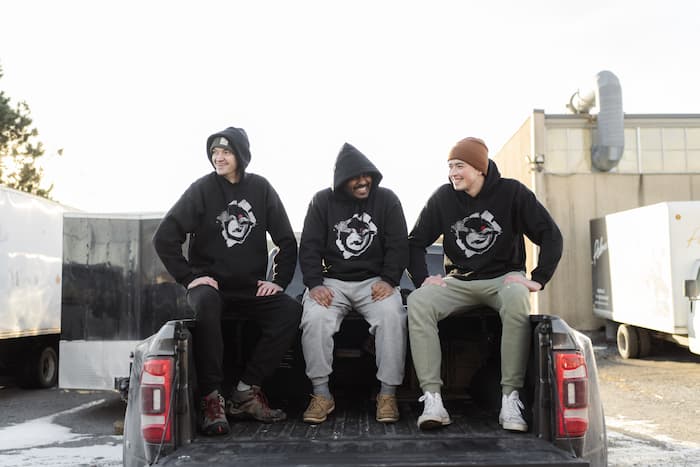 High Stream Movin offers affordable, convenient, comfortable, and insurance coverage on all relocation plans. We have modern long-distance moving trucks and vans that can cover the entire distance comfortably.
Furthermore, our vehicles are equipped with GPRS technology to ensure accurate navigation on the road.
Our team of professional movers guarantees quality packing & unpacking services from your old house to your new place. Our primary goal is to use durable packaging materials to protect all fragile household items.
With certified standards, we guarantee gratifying results with no errors. There are also no hidden fees or additional tags after signing a contract with us.
High Stream Moving has more than ten years of successfully relocating residents long-distance from Montreal to Vancouver. So, you will always be satisfied with using our services today. Get in touch with us to schedule a moving date and get a free quote. Also, you can talk to our customer care if you have concerns or questions.
High Stream Moving is the best and most affordable moving partner for you!