Reasons Why People Move From Toronto To Ottawa
Deciding to move to another place will never be an easy step for everyone. However, once you've found out the great sides of that place, you might want to jump right away to that city.
This reaction happens too many times when they learn the following attributes of Ottawa.
It is home to some of the world's greatest universities.
There is a lot of green space and bike paths.
It has less traffic congestion.
It offers a wide variety of job opportunities.
While Ottawa provides security as it has low crime rates, it also assures you that your career will prosper because of its unending career opportunities.
Pros and Cons of Living in Ottawa
Most places on earth have benefits and drawbacks, and Ottawa is no exception. Keep in mind the below factors before deciding to move; they may help you make an informed decision:
Pros:
Ottawa is well-known for being a government town. This creates more employment in a large selection of functions, requiring a broad range of skills. It also indicates that it is more economically secure because it has a pool of job opportunities that aren't reliant on resources, manufacturing, or services.
While crime is unavoidable in cities, Ottawa is not particularly bad in this regard. The crime rate in the national capital is among the lowest percentage in Canada.
Ottawa has one of the greatest park-to-resident ratios in the country. It is dispersed throughout the city, with most neighborhoods being within easy reach of a park with a playground for children.
Cons:
Ottawa is not known for its nightlife. It is known to be the polar opposite which is why it is a tad boring for some people.
Best Locations for Moving from Toronto to Ottawa
There are a few fantastic communities to consider if you are moving to Ottawa. Consider migrating to one of the following locations:
Centretown
Byward Market
Sandy Hill
The Glebe
Downtown Ottawa
Westboro
Hintonburg
While deciding on an area, keep your finances, way of life, and hobbies in mind. Ottawa is a fantastic location for people seeking a quiet and career-friendly environment.
Moving Yourself vs. Hiring Moving Company
You might assume that hiring a moving company is more cost-prohibitive than moving yourself. There are other elements to consider, including trailer rentals, the number of belongings you plan to move, Toronto to Ottawa distance, and how you'll fit everything into the vehicle. The following are the grounds behind this long-distance traveling logic:
The cost of renting a truck can be far more pricey. Apart from the expense, you may be concerned about the obligation of properly returning it to the original location. Failure to do this task may result in unanticipated costs due to neglect.
When moving, you may require assistance lifting and transferring your items. This operation demands skills to avoid possible damage during the transfer. Since professional movers have all of the essential materials and skills, packing & unpacking services are preferred over DIY moving.
Furthermore, moving to Ottawa from Toronto may not be as simple as you think. Around that moment, the following events are indeed probable to take place:
A tire that has burst.
A faulty tail light.
Motor difficulties
Unusual and intolerable road conditions.
Extreme climate events, like tropical storms and blizzards.
Fuel supply constraints.
Putting all of these factors into account, employing a commercial moving or a full-service moving company will equip you with the peace of mind that DIY moving rarely delivers.
Hassle-free Moving From Toronto to Ottawa
There are quite a few moving companies to pick from across Canada. Simply ensure you complete your research prior to selecting a moving company and its moving service.
Examine customer reviews and evaluate rates when finalizing a purchase. Think about contacting our organization after that.
Full-service moving and storage services are possible thanks to the staff of Toronto movers and packers.
The staff prioritizes the needs and desires of customers over all else to ensure a stress-free migration.
We offer top-of-the-line, large, well-maintained carriers that can transport things of any sort. Contact our Toronto to Ottawa movers today at (800) 430-1537 for a free quote!
Our moving consultants can provide you with further insight on the pricing and a timetable that matches you. High Stream Moving offers local moving and other moving services in Toronto, including packing and unloading your goods reliably to your new residence.
The Cost Of Your Long Distance Moving from Toronto to Ottawa
The cost of relocating to Ottawa from Toronto is heavily reliant on a multitude of elements, including the size of your home, the distance to be driven, and the time of year. Moving is especially affordable during the down season, which runs from October to April.
Moving from Toronto to Ottawa will cost you at the very least $249. The following are the two pricing options:
Rent the trailer in its entirety (1320 cubic feet). A complete cross-country trailer costs around $7490.
If you simply have a few items, a trailer is unneeded. You can construct a checklist or fill out our Long-Distance Moving Quote form in this scenario. This form will assist you in determining how much cu ft or area your possessions will occupy in the trailer and will provide you with prices backed by data.
High Stream Moving wants to offer competitive rates and a wide range of services to suit your needs and budget. Contact us right now to receive a free estimate!
Why Choose High Stream Moving for Relocation to Ottawa?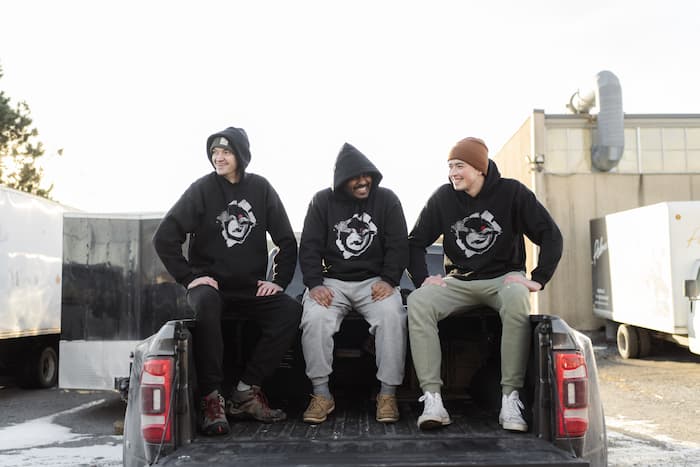 Moving from Toronto to Ottawa is both exciting and nerve-wracking.
As a result, you'll need to have suitable individuals for the task, and that's where High Stream Moving can help.
High Stream Moving has more than ten years of industry expertise, building our reputation as a fully licensed and guaranteed moving company.
Such offerings give the impression that High Stream Moving charges high fees.
That is not correct! It is, in fact, one of Toronto's most economical moving businesses.
Aside from its affordable prices, what distinguishes it unique from competing businesses is its irrefutable care for its customers' possessions. High Stream Moving further ensures that the required paperwork is supplied correctly and promptly.
Call High Stream Moving right now!