Reasons Why People Move From Toronto To Vancouver
Toronto is a busy commercial city, while Vancouver is a popular recreational destination.
Nowadays, most families and individuals move from Toronto to Vancouver to experience a relaxed environment and a warm climate.
However, other reasons like recreation, cheaper living cost, breathtaking sites, and low crime will make you move from Toronto to Vancouver.
Vancouver offers ideal prospects – especially if you enjoy outdoor activities like skiing, hiking, and biking.
You will experience the attractive ocean and different mountain backdrops.
Pros and Cons of Living in Vancouver
Living in Vancouver is highly recommended. This city offers almost everything you need in a city. Nonetheless, you should understand the advantages and disadvantages before your big move to Vancouver.
Pros:
English is the most common language spoken in Vancouver. Most residents, however, can communicate in other languages like German, Mandarin, and Spanish. French, unfortunately, can be an issue in the city.
You will find several economic opportunities in Vancouver compared to Toronto. You can find job opportunities within the city or even within the city's outcasts.
The education system in Vancouver blossoms better than Toronto or the other cities.
Outdoor activities in Vancouver are fun. Sports, for instance, are easily accessible because of the local parks and ideal recreational spots. The locals say 'Vancouverism.'
Cons:
Traffic in the city of Vancouver is among the worst in Canada. So, you should expect to be late occasionally if you work in Vancouver's CBD.
Some foreigners occasionally complain of unfriendly locals. Most residents mind their businesses without helping newbies.
Best Locations for Moving from Toronto to Vancouver
Always consider the perfect moving destination according to your preferences. Remember that you have several options before moving from Toronto to Vancouver.
Getting the location right allows you to access different services affordably and efficiently. Furthermore, consider access to amenities, available transport options, and the living cost. Vancouver has beautiful neighborhoods to stay with your family. Nonetheless, here are the best neighborhoods and suburbs to consider.
Kitsilano
West End
South Granville
Kerrisdale
City of Burnaby
Marpole
Moving Yourself vs. Hiring Moving Company
Moving by yourself can be exciting and adventurous. You will have total control of the moving arrangement, save the moving cost, and have the freedom to pack household items however you like.
But, always look into the downside of moving by yourself.
It takes a lot of coordination to move by yourself: you will be responsible for planning the entire move. However, a moving company is responsible for all the planning logistics, and you won't get involved with the challenging moving process.
Moving companies are responsible for all the heavy lifting: As a homeowner, you do not have to worry a lot. Moving companies have expert movers to handle heavy furniture and appliances that require muscle or specialized equipment. You risk injuries by lifting the heavy furniture alone.
Professional movers have the experience and expertise to handle valuable and delicate household items: Ordinarily, fragile household items might get damaged if you do not have the expertise to handle them. Additionally, professional movers have the necessary equipment and trucks to fit all your items when relocating from Toronto to Vancouver.
Moving companies are familiar with Vancouver City: You can accidentally get lost if you consider moving alone. Also, not to mention, you might not understand where to start if you are moving by yourself.
Hiring a reliable moving company allows you to experience efficiency and expertise: You will save a lot of time with a moving company.
So, are you moving to Vancouver? Think of High Stream Moving today!
Hassle-free Moving From Toronto to Vancouver
Are you looking forward to a hassle-free moving process from Toronto to Vancouver?
Well, High Stream Moving is your most trusted solution. Note that Toronto and Vancouver are approximately 4200 km apart. Thus the relocation can be overwhelming and stressful without the help of Toronto movers.
Here is a full-services moving package that High Stream Moving offers clients to make their move hassle-free.
Packing & unpacking services
Car shipping
Piano moving
Commercial moving
Storage services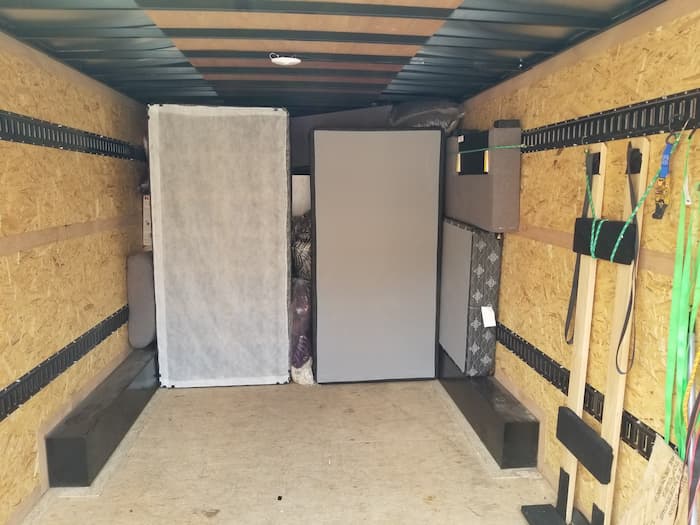 High Steam Moving has a fleet of moving trucks to accommodate all your items. The trucks are equipped for the long-distance move from Toronto to Vancouver. Contact us today at (800) 430-1537 for local & long-distance moving services and residential & commercial relocation from Toronto to Vancouver.
Move From Toronto to Vancouver
The Cost Of Your Long Distance Moving from Toronto to Vancouver
The cost of moving from Vancouver to Toronto and from Toronto to Vancouver depends on your preferred moving services. So, asking for a quotation from the moving service is the best way to determine the moving cost.
High Stream Moving offers tailor-made prices. The minimum cost of relocation from Toronto to Vancouver with High Steam Moving is $249. So, you should always check out for off-peak seasons when we charge cheaper rates for our services.
We have two ways of charging:
If you have lots of household goods, you can book the entire 1320 cu. ft. trailer at an average cost of $7490 for a cross-country move.
If there are not a lot of items, there is no need for a whole trailer. In that case you can make a list of items or fill out our Long-Distance Moving Quote form. This form shows you how much cu ft or space things will take in the trailer, and we give you prices based on that data.
Why Choose High Stream Moving for Relocation to Vancouver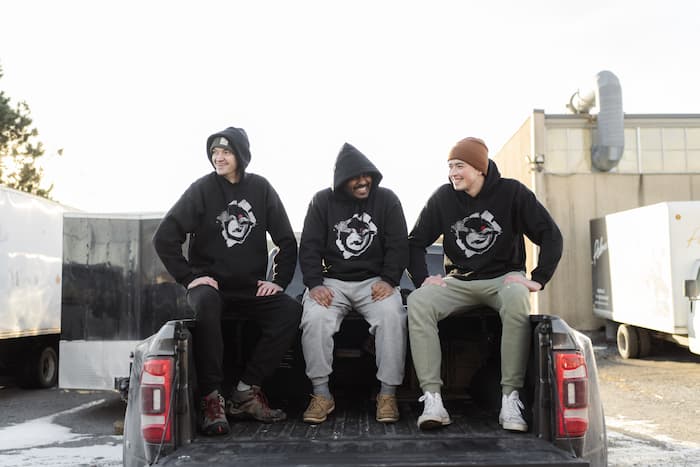 High Stream Moving is a reputable moving company from Toronto to Vancouver. They offer professional and affordable long-distance moving suites for their customers.
The company also has a solid reputation in the moving industry with over a decade of experience.
High Steam Moving ensure direct contact and mutual benefit with clients to ensure customer satisfaction.
The company is transparent with clients, even when pricing. There are no hidden charges at the end of the trip. The company guides you through the entire moving process.
High Stream Moving are cautious when handling your household items. Furthermore, we offer liability insurance for any risks. We are a certified company that complies with all the legal requirements.
High Stream Moving is a reliable and efficient relocation company for you!