Reasons Why People Move From Montreal To Toronto
Moving to Toronto from Montreal is a wonderful decision to make. This is because it is a city filled with lots of amazing things to do.
Toronto is a city of entertainment and fun; people stay there because of their loved ones and the low cost of living the city offers.
Listed below are some of the amazing things to expect when moving to Toronto.
It offers a lot of recreational activities.
It is filled with so much diversity.
It offers a high standard of education.
It is a friendly city.
Toronto is filled with a lot of events, sports, and entertainment. Also, people from different backgrounds reside in Toronto.
Pros and Cons of Living in Toronto
If you have plans of relocating from Montreal to Toronto, it is essential that you become aware of the pros and cons of this exciting city. Listed below are the pros and cons.
Pros:
It is a city that is filled with cultural and ethnic diversity. There are more than one hundred languages spoken in Toronto.
Transportation is really easy in Toronto. There are various means of transport available in Toronto. These transportation means include; buses, cars, bikes, and even Taxi vehicles.
Toronto is known to be a safe place to reside. In Toronto, you do not need to worry about theft or violence because it rarely happens.
Cons:
It is quite difficult to secure a job in Toronto, especially if you are an immigrant.
It is difficult to save in Toronto. Goods can be quite expensive, and rent is off the roof as well.
Best Locations for Moving from Montreal to Toronto
If you are coming to Toronto with plans on settling there, you would want an environment that is in line with your needs and wants. There are a lot of stunning, as well as unique, places to stay in Toronto. Some of these beautiful and amazing places that you could stay include;
West queen west
East China Town
Scarborough
The Junction
Burlington
There are several important things to look out for when settling into a new neighborhood. It is essential to look at things like what you are interested in, your style of living, as well as your budget. There are numerous options in Toronto, especially for those looking for a city with a diverse culture and entertainment.
Moving Yourself vs. Hiring Moving Company
A long-distance moving from Montreal to Toronto can only be done in 2 ways, and they include: making use of a moving company or moving by yourself. The former, which is hiring a moving service, can be quite expensive and you do not gain much. Here's why:
Packing & unpacking services: whether it is residential moving or commercial moving, packing and unpacking can be very demanding. Things become more nerve-racking when you have delicate objects to pack.
Navigating your way around Toronto after you have packed can be difficult. This is due to the numerous roads available. However, when professional movers are hired, it becomes easier since they are more familiar with the road.
The cost of a full-service moving is very high. Apart from that, you have to endeavor to make sure that the truck you rented is taken back to where it was gotten from. This could also be stressful and expensive.
On the other hand, there are several issues that you could encounter on the road when you are going on a long-distance journey from Montreal to Toronto.
Car battery issues
Stormy weather conditions
Engine breakdown
Vehicle overheating
Running low on gas
Now just imagine a scenario if any of the things mentioned above actually took place in reality and you do not have a cellular network to reach your mechanic.
If you still have it in mind to use a rental truck and drive it from Montreal to Toronto, always remember two things. Firstly, endeavor to make sure that it is cheap and also less expensive than hiring professionals.
Hassle-free Moving From Montreal to Toronto
To make things easy and stress-free so that your journey from Montreal to Toronto is a success, you need professional Montreal movers.
There are a lot of moving and storage services available. An example of one such qualified local moving service, known as High Stream Moving, offers such professional services.
With their support, your possessions are carefully packed and well taken care of.
With experts and professionals on the ground, your belongings and possessions are carefully packed and unpacked.
The highest standard of moving is offered by High Stream Moving.
In addition, the cost of moving is very affordable when compared to that of other moving companies. Call High Stream Moving at (800) 430-1537 right now for a detailed quote on any moving services.
The Cost Of Your Long Distance Moving from Montreal to Toronto
A lot of things determine the cost of relocation from Toronto to Montreal. Some of such things include how big or small your home is and sometimes the distance it takes to go from one city to another city. Nonetheless, every moving company has specific rates and prices for moving things. High Stream Moving, however, has rates and prices that are on the competitive side.
The minimum cost when planning to move from Montreal to Toronto is $249. This however depends on the two available pricing options.
The reserve trailer, where you reserve a 1320 cu ft trailer for a cross country at an average cost of $7490.
Filling our Long-Distance Moving Quote if you do not have a lot of items. The form shows how much CU ft it will occupy and the cost will be determined from the data collected.
Why Choose High Stream Moving for Relocation to Toronto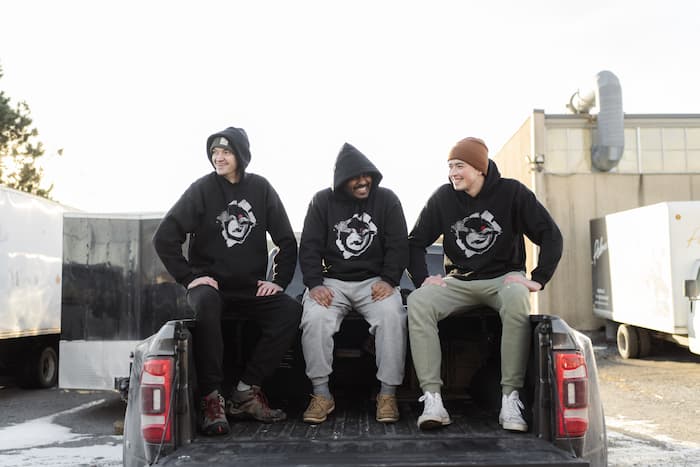 After you must have carefully read the above information on what is required to relocate from Montreal to Toronto. The next step is to look for expert movers that will help you relocate.
Montreal to Toronto distance is really long, but it is something that can always be covered by using a professional service such as High Stream Moving.
Through years of experience, High Stream Moving is known to be a professional moving service that offers top-notch services.
They ensure that your goods are carefully moved, packed, and unpacked. In addition to that, you are given various documents to sign, which makes it legit.
So, this should be an eye-opener for you just in case you are looking for a moving service that would assist you in moving from Montreal to Toronto. With cheap rates and affordable prices, we make sure you get the best service with no stress.
Call us today at (800) 430-1537 to begin prepare for the journey at your convenience!