Reasons Why People Move From Vancouver To Toronto
Toronto is undoubtedly a busy location. Nonetheless, many people have been moving to Toronto from Vancouver for many years now.
There are a few mutual reasons that most families and individuals consider for moving from Vancouver to Toronto:
Better career opportunities.
Toronto offers epic urban scenery and a natural visual value.
Competitive house rent compared to Vancouver.
Toronto hosts multi-cultural communities.
Abundant universities.
Free healthcare system that prioritizes every resident.
Pros and Cons of Living in Toronto
Toronto has its pros and cons at the same time. As the largest city in Canada, it has so much to offer. However, the pros overshadow the cons compared to living in Vancouver.
Pros:
Toronto has the largest job market in Canada
The city has diverse cultures that will make your living comfortable
Toronto is a safe city considering the population
This city has quality standard amenities
The efficient public transportation in Toronto is unmatched
You will enjoy different exciting activities in Toronto
Cons:
You cannot compare the high cost of living in Toronto to Vancouver
You will experience heavy traffic in the city center
Toronto is overpopulated
It gets fairly cold in the winter season
Best Locations for Moving from Vancouver to Toronto
Toronto has beautiful suburbs and safe neighborhoods. However, your budget, preference, and lifestyle will determine where you want to settle in. Furthermore, other significant reasons like safety and availability of resources play a pivotal role in determining the ideal city for you.
If you are single, consider a condo or a studio apartment in the city. Consider a nice, quiet, and safe suburb outside the city for large families. Here are the best locations to consider moving from Vancouver to Toronto.
Davisville Village
East China Town
Kensington Market
Roncesvalles
West Queen West
Moving Yourself vs. Hiring Moving Company
Moving from Vancouver to Toronto requires workforce and a few necessary tools. Some homeowners consider local moving by themselves from Vancouver to Toronto easier than hiring a moving company.
However, always remember that a reliable moving company has the expertise to consider all your moving requirements. Here are a few reasons why it is advisable to choose a moving company.
Easy: Moving by yourself can be stressful and demands a lot of energy – both physically and mentally. However, it is easier to hire a moving company and let them handle everything for you.
Efficient: Moving companies are efficient in terms of the service provided.
Cost-effective: It seems cheaper when you move by yourself. However, it is expensive to move long-distance, especially if you do not have the necessary equipment.
Item handling: Valuable and fragile items require specialized packaging to transport. We have all the necessary packaging equipment and tools to avoid damage or loss of property.
Workforce: Several household items require a lot of people to carry to make the moving process faster and easier.
Understanding: It can be hard to maneuver the city if you have never been to Toronto. Luckily, moving companies are familiar with relocating residents from Vancouver to Toronto. They have GPS equipment to make the moving process a success.
Other common unforeseen challenges along the road if you move by yourself include:
Flat tire
Engine problems
Unforeseen situations on the roads
Shortage of gas supply or maculation
Difficult weather conditions (blizzard, ice, etc)
Hassle-free Moving From Vancouver to Toronto
You need professional and experienced Vancouver movers if you want a stress-free relocation process.
Contact High Stream Moving today! We offer several moving packages, including full-service moving to make the moving process from Vancouver to Toronto successful.
Local or long-distance moving to Toronto requires a reliable fleet of moving trucks. Luckily, our moving trucks can carry and cover the distance on time.
We offer commercial moving and house relocation services from Vancouver to Toronto. We have a great team to move your home or office and ensure you resume your ordinary life instantly.
High Stream Moving also offers other moving services like packing & unpacking services, piano moving, storage services, car shipping, and commercial moving.
High Stream Moving also offers other moving services like packing & unpacking services, piano moving, storage services, car shipping, and commercial moving. High Stream Moving would be happy to help you, just contact our Vancouver movers at (800) 430-1537!
Move From Vancouver to Toronto
The Cost Of Your Long Distance Moving from Vancouver to Toronto
The lowest cost for moving from Toronto to Vancouver and from Vancouver to Toronto is $249. However, other factors like distance, quantity of items, and services offered will determine the exact price.
At High Stream Moving, we offer two moving packages to determine the moving cost.
The first option is to hire a 1300 cu ft trailer to move your items from Vancouver to Toronto. The average cost of hiring a trailer is $17478.
The second option is to fill out a Long-Distance Moving Quote. You will list down all the available items, including furniture on the form. The form will then generate (in cu ft) the space your items will occupy. From this estimate, a moving service price quote is generated.
Luckily, our logistics team will give you a fair quote before moving. To inquire or book full services moving, contact us today at (800) 430-1537.
Why Choose High Stream Moving for Relocation to Toronto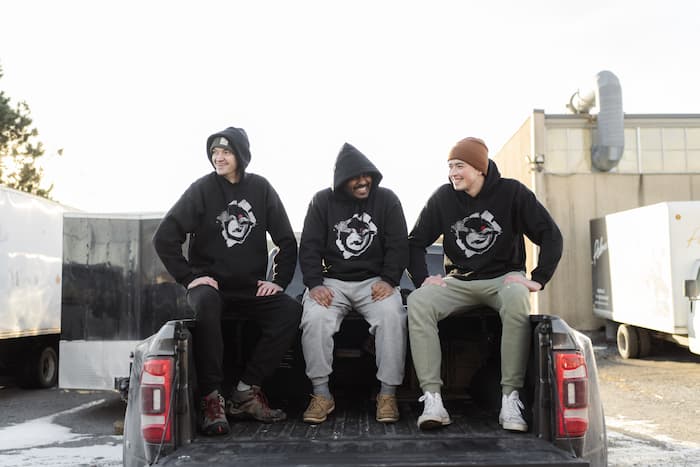 High Steam Moving has a team of professional movers to direct you when moving.
Our movers will teach you a few moving tips and tricks required to make any move straightforward.
Past customer reviews and testimonials reveal us as a reliable/dependable moving company if you are relocating from Vancouver to Toronto.
High Steam Moving value our customer needs and ensure customer satisfaction. We provide high-quality services with uttermost integrity.
We not only work for you but work with you for mutual benefit.
With years of experience, High Steam Moving offers specialized services and understand how the moving industry works. We have expertise in other additional services like logistic planning, packaging, loading & offloading, and many more.
High Stream Moving helps you move towards your future!