Reasons Why People Move From New York to Florida
People are moving to Florida primarily due to the state's low tax rates, employment possibilities, and light regulatory environment, everything of which helps numerous lower to mid-class New Yorkers cover the expense of living.
It has a business-friendly government.
It has a low sales tax and no state income tax.
It offers new opportunities in the real estate market.
It boasts grad. A private schools at more affordable costs compared to New York.
In addition, the diverse wildlife, long stretch of tantalizing beaches, and its one-of-a-kind weather have attracted people to reside here.
Pros and Cons of Living in Florida
Florida has benefits and drawbacks, much like any local area. Listed below are several highlights and disadvantages of residing in Florida in case you're thinking about shifting there.
Pros:
When you include residential, medical services, and cost of transportation, Florida is a more affordable place to live than New York.
The state of Florida has experienced an increase in both domestic and foreign migration, which has led to rising real estate price points advantageous if you want a solid investment.
Florida is home to an unlimited assortment of sights, including multiple beach resorts, indoor activities, and amusement parks.
Cons:
Due to its popularity as a travel destination and the flood of millions of visitors each year, Florida can get congested. Therefore, Florida might not be the best option for you if you have trouble with crowds.
You might frequently need to turn on the air-conditioning system due to the humidity and temperature conditions.
Best Locations for Moving from New York to Florida
The beaches, coastlines, farms, and tourist hotspots are all among the most desirable spots to reside in the Sunshine State. See the list of Florida cities that are the finest for living below:
St. Petersburg
Jacksonville
Tallahassee
Port St. Lucie
Cape Coral
Fort Mayers
Jacksonville
Coral Gables
Tampa
Lakeland
Pensacola
Fort Lauderdale
Boca Raton
Delray Beach
Consider your financial capabilities, way of living, and interests while choosing a location. For those looking for a good time in their lives and a place where they can advance their careers, moving to Florida is a great choice.
Moving Yourself vs. Hiring Moving Company
One might initially think that contracting a local moving company will charge you tremendously more than transferring solely on your own. Nonetheless, several factors come into play, including trailer rents, the number of materials you have to move, and the procedure for stockpiling these inside the vehicle.
The preceding sections explain how there is practically no monetary advantage if you carry out long-distance moving alone:
Renting a trailer can result in a higher cost. In addition to the cost, you might feel even more stressed by the responsibility of adequately restoring it to the provider. If you didn't, you'd be responsible for an unplanned charge of carelessness.
A considerable number of individuals may be needed to help you move, carry, and stockpile your belongings. To prevent possible destruction throughout the movement, performing this activity requires skill. And that is why hiring a local moving company with storage services as well as packing & unpacking services is recommended overdoing it yourself considering they have all the necessary equipment and know-how for the task.
Moving from NY to FL might not go exactly how you want it to. During that time, the following scenarios could take place:
Worn-out tire,
Defective taillight,
Engine problems,
unexpected traffic circumstances,
Unfavorable climatic conditions, such as blizzards and tropical rains,
Scarce fuel.
Keeping in view every one of these concerns, employing businesses that offer full-service moving and commercial moving will help ease the burden of mind that personal relocation seldom offers.
Hassle-free Moving From New York to Florida
When relocating across greater miles, it's crucial to choose seasoned New York movers and packers.
Get in touch with High Stream Moving, the top New York mover! We provide a comprehensive range of high-quality packing, full-cycle moving, and storage services as required throughout a lengthy relocation from New York to Florida.
High Stream Moving offers services at a very reasonable price without sacrificing the caliber of our New York movers' labor.
Moving from New York to Florida could give you the boost you ought to accomplish your objectives.
Therefore, do not be scared, create a decision now, and give High Stream Moving a call at (800) 430-1537 so that we may accompany you on your voyage to the zone that provides broad aspirations.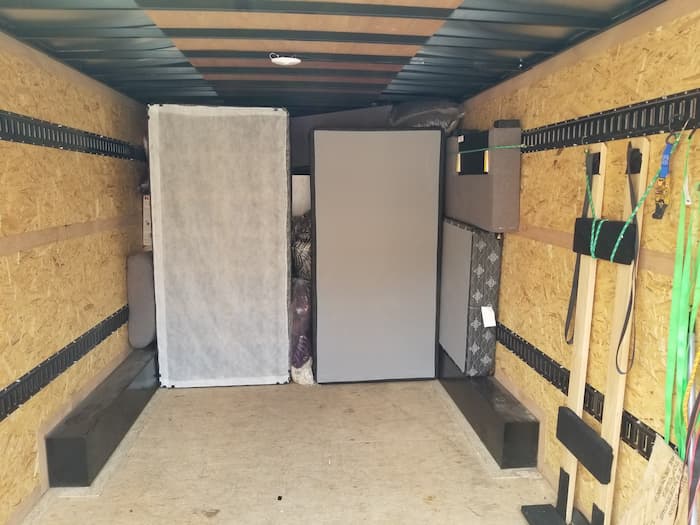 The Cost Of Your Long Distance Moving from New York to Florida
Depending on a variety of factors, such as the size of your home, the distance to be traveled, and the year you decide to move, the cost of moving from New York to Florida varies. The off-season, which runs from October to April, is generally less costly for relocating.
From New York to Florida, the lowest price is $249. There are two different options for cost:
Reserve the 1320 cubic foot whole trailer. A cross-country trailer typically costs $7490.
A trailer is not obligatory if you simply have only a few belongings. In such circumstances, you can create a list of things or complete our Long-Distance Moving Quote form. This form assists in calculating the number of cubic feet or space that things will occupy in the trailer and offers you prices depending on that data.
High Stream Moving offers competitive prices and a wide range of services to satisfy your needs and financial capacity. Please get in touch right now to get a free assessment!
Why Choose High Stream Moving for Relocation to Florida?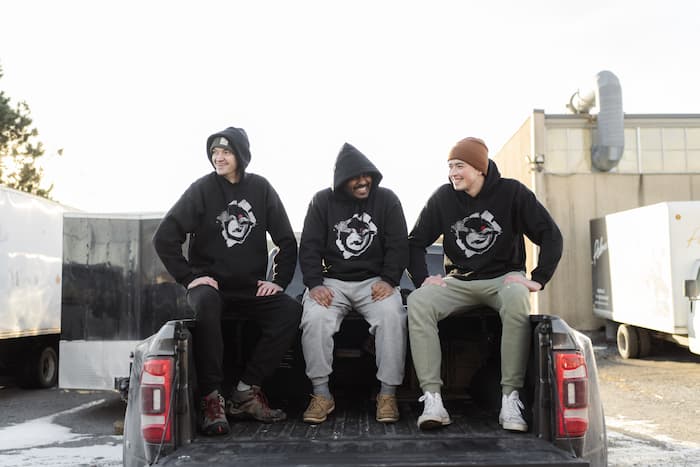 Whether you're a novice mover or a seasoned home mover, you'll still need expert assistance if you're moving from NY to FL.
But how can you pick a moving company that won't mistreat you and isn't just out to make a profit off of you?
The most trusted full-service moving company in New York, High Stream Moving can manage the relocation of just about any intricacy or size.
By taking every precaution to safeguard the protection of your valuables, our logistics experts and packers will soothe your concerns about their security.
Count on us for your move; our fleet of trailers and skilled loaders will ensure a quick and enjoyable journey to your new residence.
Contact High Stream Moving immediately for any moving service!