Reasons Why People Move From Florida To Boston
The natural beauty of Boston, great job opportunities, affordable living standards, and top-notch education system are a few reasons people move from Florida to Boston.
You should also consider Boston city because of these five factors mentioned below:
The healthcare system in Boston is ideal for a family setting. There is the Massachusetts General Hospital, Boston Children's Hospital, Massachusetts General Hospital, Boston Children's Hospital, and other world-class hospitals.
Plenty of shopping malls, restaurants, boutiques, and family joints.
The culture and festival activities in Boston are enjoyable.
The weather is favorable, with four distinct seasons.
Boston is a central transportation hub with international Airports, modern subway systems, and a good road network.
Pros and Cons of Living in Boston
All major cities and states have their advantages and disadvantages. Luckily, Boston has more advantages and disadvantages. Here is a list of the pros and cons associated with Boston, Massachusetts.
Pros:
Plenty of learning institutions with world-class standards to enroll children. These include colleges, universities, and elementary schools.
Diverse food supply. Boston is served with abundant seafood and other popular cuisines.
Most towns and neighborhoods offer excellent environments for visitors. There are plenty of friendly locals.
Ideal summer with warm temperatures and an excellent fall season.
Easy travel and navigation within the city. Boston's road network is perfect.
High-paying job opportunities.
Cons:
Boston is a densely populated city. With approximately 650,000 people residing in about 50 sq miles, you might find living peacefully in most neighborhoods challenging.
Apart from the high-paying job opportunities, living costs are higher than in most cities.
Freezing winters.
Even with subways, rail, trolleys, and buses, traffic congestion within the city is an issue.
Competitive housing market with high rent for houses close to the city.
Best Locations for Moving from Florida to Boston
Boston is a small city. Thus, you must know which neighborhood to rent or buy a home in. It is a city known for its innovation galore. As you are moving away from a warm and lively location in Florida, you must also choose a neighborhood offering the best opportunities for you and your loved ones.
You will find modern educational centers to enroll your kids, an efficient transport system, and unique cultural assets. Here are the best locations to live in Boston.
Southborough
Needham
Northborough
Brookline
Wellesley
Newton
You need the best moving service company before relocating to Boston. Look no further for the best long-distance moving arrangement. We at High Stream Moving offer the best moving services in Boston.
Moving Yourself vs. Hiring Moving Company
Most people believe that moving on their own is cheaper than hiring a moving company. However, that is not the case if you are moving to Boston. First, you should note that long-distance travel can be challenging if you do not have a particular moving truck or an understanding of the road.
Hiring a moving company, on the contrary, has several advantages.
First, a moving company specializes in customized moves, which is an advantage if you need commercial moving services.
Secondly, most moving companies have the expertise and experience. So, all moves can never go wrong with the right moving company.
Next, you risk damaging property if you do not have the necessary moving utilities. Fortunately, most relocation companies offer standardized packing & unpacking services to ensure everything goes according to plan. Moreover, they have insurance policies to cover all damaged goods during a move.
You might need permits before moving interstate. Luckily, moving companies have all the necessary permits to relocate residents conveniently without delays. Moving from Florida to Boston can attract small fees from the county administration. High Stream Moving handles all documentation to make the moving process smooth. You should never worry about making prior arrangements anymore.
Lastly, hiring a moving company guarantees an efficient and fast relocation process. This is because of the number of movers allocated on the moving date.
Hassle-free Moving From Florida to Boston
A hassle-free moving arrangement will ensure you move safely from Florida to Boston with your belongings. High Stream Moving guarantees a comfortable journey from your old house to your new home.
Our vehicles use modern mechanical parts to ensure a smooth ride on rugged terrain. The trucks are well-designed to maneuver long journeys. So, you will not get tired from Florida to Boston.
Also, apart from our trucks, we use modern packing material to cover furniture, wall art, kitchenware, and gym accessories to protect them from damage.
If you have doubts about the safety of your household items, then we have a solution for you.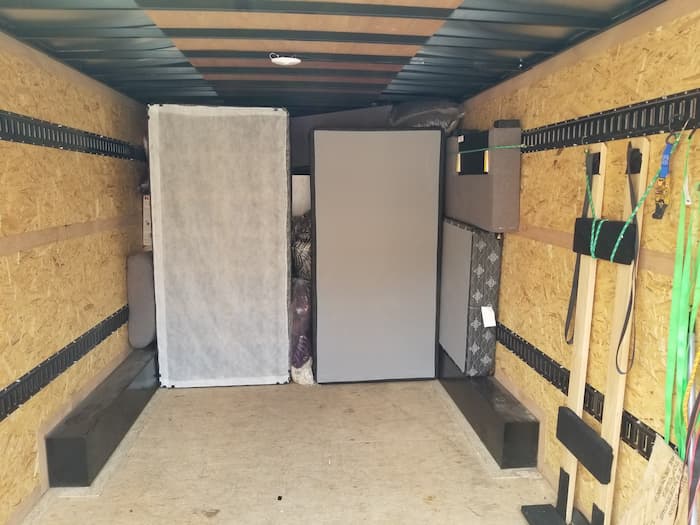 We are trustworthy movers, and we ensure all household items. So, we will reimburse anything that gets lost during a move. Contact us at (800) 430-1537 today for a free quote!
The Cost Of Your Long Distance Moving from Florida to Boston
Moving from Florida to Boston attracts competitive rates. Luckily, High Stream Moving ensures customer satisfaction for all long-distance moving arrangements. There is a standard rate of $249 from Boston to Florida. However, these rates change according to several circumstances.
The number of household items, the exact distance to cover, the season of travel, and the mode of transportation play a crucial role in determining the overall moving cost.
At High Stream Moving, we offer two pricing alternatives to Florida residents.
You can book a 1320 cu ft. trailer at $7490. This is a cross-country trailer ideal for covering all long-distance relocations.
We have a variety of different size trucks depending on how many items you have. You can rent any size 20, 24, or 26 truck if you do not have a limited number of items. All you have to do is fill out the long-distance quote to know the correct size truck and the price. Fill out our Long-Distance Moving Quote form.
Why Choose High Stream Moving for Relocation to Boston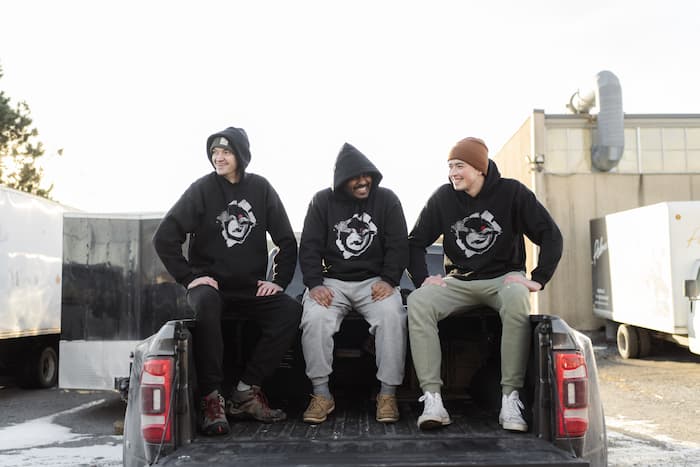 Apart from the affordability and efficient services we offer our customers, we ensure 100% customer satisfaction.
At High Stream Moving, we are certified to relocate residents from Florida to Boston. Our moving services are transparent and comply with Florida and Boston's local moving regulations.
We are also keen to verify all our employers before hiring. So you can handle our movers on the relocation day. They are trained, professional, and have good communication skills to guarantee a safe and comfortable experience.
With over a decade in the industry, we understand everything about local moving and interstate/long-distance moving. Our company offers affordable storage services, tailor-made moving suites, and packing/unpacking services.
Call our customer care team at +1(800) 430-1537 to book an appointment or get the exact quote for moving from Florida to Boston. We will send you the precise number of professional Boston movers, depending on the size of the move, to efficiently handle everything in your home.
High Stream Moving is a reliable and efficient relocation company that offers affordable full-service moving suites!