Reasons Why People Move From Vancouver To Montreal
Vancouver is an exciting place to reside with your family. But, you might consider moving to another North American city, depending on what it offers.
Montreal is the largest city in Canada and an ideal location offering freedom of diversity and vibrant neighborhoods. Two, most Vancouver residents also regard Montreal as the best destination because:
Compared to other North American cities, Montreal offers cheaper costs of living.
Offers affordable public transit.
Montreal is walkable.
It has the best culinary culture.
Montreal is one top destinations you should think about moving.
Pros and Cons of Living in Montreal
Montreal is considered a city with everything. This is, however, according to a few residents in Canada. But is living in Montreal with it? Here are the pros and cons.
Pros:
Montreal offers cheaper downtown apartment rents.
Montreal is a vibrant city with world-class food culture. Also, there are several festivals where you can go with your kids or family.
The cost of monthly transit is lower compared to the price in other Western metropolises.
The available schools offer quality education.
Great selection of neighborhoods.
Cons:
Despite the lower living cost, most Montreal jobs do not pay high compared to other Canadian cities.
Montreal is a bilingual destination. So, you must understand the official languages, French and English, to get employment in specific jobs.
Taxes are higher than what most jobs pay.
Montreal experiences cold winters.
Sometimes the public transit system can be unreliable.
Best Locations for Moving from Vancouver to Montreal
Montreal has a sprawling selection of neighborhoods. As a newcomer, you have more than enough options to choose an ideal area. Each neighborhood has its unique amenities and atmosphere. Another advantage is that the best locations are also safe and reasonably priced.
Here are the six best locations to consider if you are moving from Vancouver to Montreal.
Old Montreal
West Island
Westmount
North or South shore
City Center
Island of Montreal
Moving Yourself vs. Hiring Moving Company
Most homeowners want to know the best way to relocate, especially for long-distance moving. Typically, long-distance moves have several challenges. It could be the road network, extended driving hours, time, or even bad weather.
Before moving by yourself, always consider the advantages and disadvantages involved. You will be surprised to find that hiring a moving company is cheaper and safer than doing it alone.
Long-distance moves require experience and a fleet of long-distance moving trucks. Unfortunately, you might need access to the correct moving trucks. So, in this case, hiring a moving company is the best choice.
Another factor to consider before moving is time. Hiring a moving company will save you enough time to continue your earlier plans. You can make prior arrangements to go to Montreal without traveling with the moving trucks.
Here are other challenges that you might face if you consider moving by yourself:
Packing household items can be challenging.
Risky to transport all your things the entire long-distance.
Vehicle malfunctioning on the road.
Lack of proper moving tools and utilities.
Hassle-free Moving From Vancouver to Montreal
At High Stream Moving, we have special-designed moving vans and trucks to cover the entire 4500 km road from Vancouver to Montreal. We have also employed experienced drivers who can handle the ride smoothly.
You will always go right with High Stream Moving. Our full-service moving package includes truck loading & offloading furniture, assembly & disassembly, and convenient transporting of household items.
With enough experience, we guarantee a smooth and seamless transition from your old destination to your new home.
We have also trained our Montreal movers to handle all household items with care. So, you no longer have to worry about fragile wall art or furniture in your home.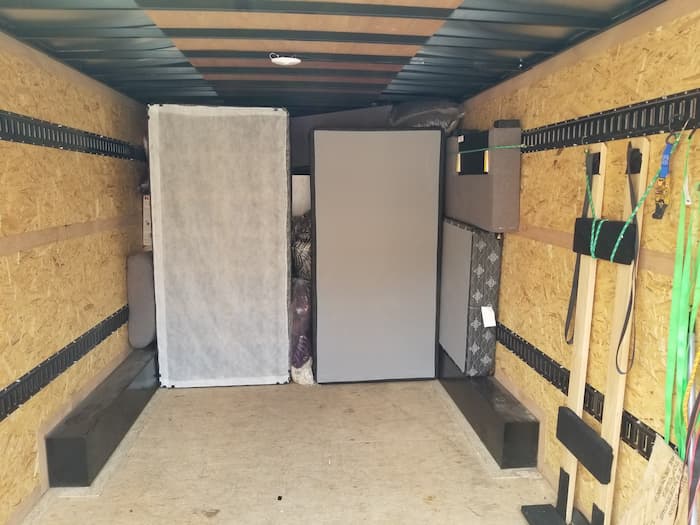 If you are wondering about the cost of transportation, then be sure of our rates. We offer competitive moving costs to make sure you travel affordably. You only need to call our logistics team via (800) 430-1537 now to get a free estimate of how much it will cost you to relocate.
The Cost Of Your Long Distance Moving from Vancouver to Montreal
At High Stream Moving, we ensure transparency in all our services. Furthermore, we offer affordable long-distance costs with friendly payment plans. Our company, again, offers two moving alternatives that suit your needs.
Before relocating to Montreal with us, you must consider the season, the number of household items in your home, and the type of move you want. Luckily, you can consult with our logistics team for a free estimate. But here are two of our reliable alternatives to consider.
We have a 1320 cu ft (full trailer), which you can book if you have several household items. This should cost you $7490.
The second option is to fill out the Long-Distance Moving Quote form that generates a precise estimate of the amount your move should cost. Afterward, you can consider between our  20, 24, or 26 moving vans, depending on the number of household items.
Kindly call our customer care number to book an appointment or request a free price estimation!
Why Choose High Stream Moving for Relocation to Montreal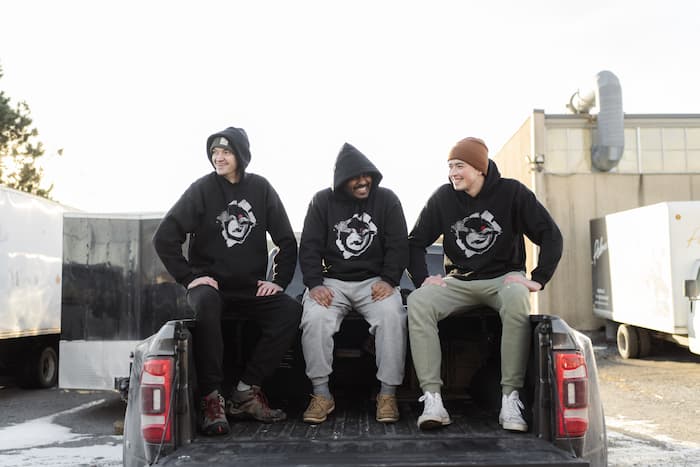 Sometimes, choosing a long-distance moving company that guarantees satisfying results can be confusing. For instance, you must consider cost, warranty, number of packers, or insurance policies.
Fortunately, at High Stream Moving, we have got you. Our company is affordable, reliable, and licensed to carry out long-distance moving services.
Moving to Montreal will be a smooth ride for us. Today, we offer packing & unpacking services, furniture assembly & disassembly, and delicate/awkward moves.
Our specialized moving trucks are factory-made to tackle rough terrain. Also, they are well-padded on the inside to guarantee no damage to any household items. So, you should not worry about any item being damaged during a move.
High Stream Moving Company is the top relocation company offering free estimates before signing an agreement. Feel free to contact us at (800) 430-1537!