Reasons Why People Move From Toronto to Newfoundland and Labrador
Moving from Toronto to Newfoundland and Labrador can be motivated by several factors, including:
Living expenses in Toronto are considerably higher than in Newfoundland & Labrador.
Those sick of the fast pace of city life may find Newfoundland and Labrador a pleasant respite.
Newfoundland and Labrador have some of the most stunning landscapes in Canada.
In addition to the abundant employment possibilities in Toronto, Newfoundland, and Labrador also has a thriving economy.
Moving to Labrador and Newfoundland from Toronto can provide a new and exciting lifestyle with a reduced cost of living, breathtaking natural scenery, and a friendly society.
Pros and Cons of Living in Newfoundland and Labrador
The following are some advantages and disadvantages of residing in this province:
Pros:
Low rate of crime. With a fast-declining crime rate, Newfoundland and Labrador is one of the safest cities in Canada. It's a terrific area to live in because the number of crimes using guns is likewise below average.
Inexpensive cost of living. The comfort and cost of living are superbly balanced in Newfoundland and Labrador. A home often costs less than $1000 per month to rent, while a home typically costs around $200,000 to purchase.
Friendly community. You'll get the chance to engage with people from various backgrounds, which will help you feel like you belong.
Good educational system. Despite its small size, Newfoundland and Labrador boast an excellent educational system that considerably boosts the state's economic development.
Cons:
Although living in Newfoundland and Labrador has numerous advantages, there are certain disadvantages to take into account, such as:
Minimal employment options. Due to the city's size, there may be few employment options in some sectors.
Harsh weather. Long, frigid winters and a short summer season characterize Newfoundland and Labrador's harsh climate.
Absence of other cities. The city's isolated position might make traveling to other large cities difficult and expensive.
Less available healthcare options. The city has few healthcare alternatives due to its tiny size, and getting access to specialized medical treatment might take a lot of work.
Living in Newfoundland and Labrador can be a wonderful experience, but it's crucial to balance the benefits and drawbacks before relocating.
Best Locations for Moving from Toronto to Newfoundland and Labrador
These are some of the best places to visit if you're moving from Toronto to Labrador and Newfoundland:
St. John's, the capital of Newfoundland and Labrador, is a popular destination for visitors and new inhabitants alike. Compared to Toronto, St. John's has a much lower cost of living.
Mount Pearl is a wonderful adjacent city to consider if you want to live close to the capital but want a quieter, more suburban lifestyle.
On Newfoundland's west coast, Corner Brook offers breathtaking landscapes and outdoor pursuits, including skiing and hiking. It is a location that lovers of nature highly suggest.
Moving Yourself vs. Hiring Moving Company
Although many people believe that relocating alone will save them money, weighing the benefits and drawbacks of each choice is crucial.
Moving Yourself
| | |
| --- | --- |
| Pros | Cons |
| From packing to unloading, the entire moving procedure is in your control. | Moving all of your possessions can be physically and mentally taxing. |
| On the price of hiring movers, you can save money. | You will need to rent a moving truck, which is costly and may require particular driving skills if it is a larger vehicle. |
| When to begin and end the maneuver is up to you. | The expense of purchasing packing supplies, such as boxes, bubble wrap, and packing tape, can add up. |
Hiring a Moving Company
| | |
| --- | --- |
| Pros | Cons |
| Experienced movers have the skills and experience necessary to pack and transport your items securely and on time. | Although it's crucial to remember that the cost will vary depending on the distance of your move, the number of belongings you have, and the services you need, hiring movers can be more expensive than relocating yourself. |
| They have the tools and equipment to transport heavy objects like pianos, appliances, and furniture. | You will have less control over the relocation procedure, which may worry some people. |
| In the event of any transit-related damages, they offer insurance coverage. | |
| Allowing the movers to manage the entire relocation, from packing to unloading, will save you time and effort. | |
| Moving companies can help with packing supplies and packing duties. | |
Hassle-free Moving From Toronto to Newfoundland and Labrador
Survey and estimation. High Stream Moving will provide a thorough inventory of the objects you need transporting, referred to as a "survey." A detailed "estimate", including all the desired moving services and related costs, will be provided.
Packing and unpacking. We provide packing and unpacking services comprising wrapping objects in packing paper and packaging them safely into moving boxes to prepare for relocation.
Transport and loading. Depending on the type of relocation, the loading procedure will vary, but our staff will ensure that everything is transferred to your new home securely.
Storage. With our secure, climate-controlled warehouse with monitored alarm service, we can meet your demands if you need storage.
Shipping, unpacking, and placement. We will deliver your possessions to your new house, unpack them, and, with your guidance, arrange the furniture and boxes in the proper areas.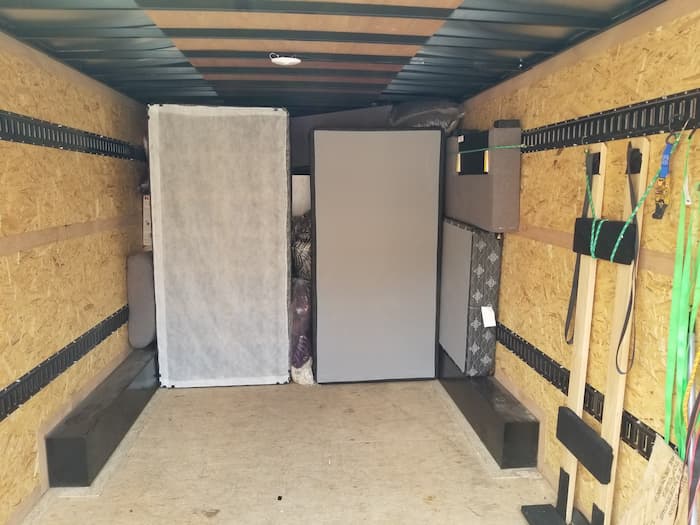 You only need to call High Stream Moving logistics team via (800) 430-1537 now to get a free estimate of how much it will cost you to relocate.
The Cost Of Your Long Distance Moving from Toronto to Newfoundland and Labrador
The price of a long-distance relocation from Toronto to Newfoundland and Labrador will vary depending on several variables, including the size of your home, the volume of your things, the distance of the move, and the particular services you need. Most movers in Toronto and Newfoundland and Labrador typically bill by the hour, with an average fee of $100 to $150 per hour.
At High Stream Moving, we closely collaborate with our clients to identify a solution within their price range. Our base rate for moving from Newfoundland and Labrador to Toronto and from Toronto to Newfoundland and Labrador is $249, and we provide two pricing tiers for consideration:
Reserving the full trailer can be the best choice for people with more residences or possessions. For a cross-country transfer, a full trailer with a capacity of 1320 cubic feet costs, on average, $7490.
You might not need to reserve an entire trailer if you don't have as much stuff to transport. We'll determine how much room your items will occupy in the trailer and give you a quote based on that information, or you can fill out the Long-Distance Moving Quote form that generates a precise estimate of the amount your move should cost.
You can choose from a variety of moving services at High Stream Moving. Our staff can assist with storage needs, packing and unpacking services, and more. We take great pleasure in offering dependable and reasonably priced moving services, and we're dedicated to making your move as stress-free as possible.
Why Choose High Stream Moving for Relocation to Newfoundland and Labrador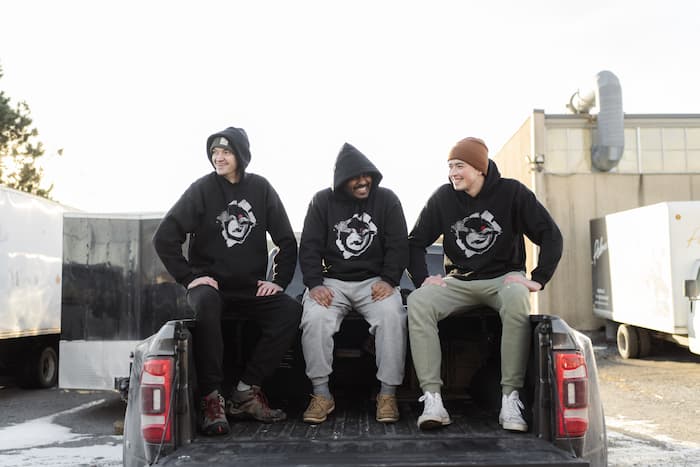 High Stream Moving provides the quickest and most dependable moving and storage services in Toronto.
Reputable companies like Ikea, Home Depot, Best Buy, and Tim Hortons rely on our full-service moving. Several sources have named our organization the best moving company.
High Stream Moving team of committed specialists with years of experience and knowledge in the moving industry handles every move smoothly.
We guarantee your pleasure and offer transparent pricing without any additional costs.
High Stream Moving uses expert moving tools, specialized tracks, and careful packing to ensure your possessions are secure and safe during transit. Also, we carefully adhere to all legal regulations and carry cargo + business insurance and actual liability insurance.