Reasons Why People Move From Florida To Toronto
The decision of moving to Toronto is deeply rooted in its being a vibrant place that has access to a holistic healthy lifestyle because healthcare is its top priority as a community.
Adding to this, the following reasons also serve as deciding factors:
It has a lot of friendly neighborhoods.
It widely promotes fitness.
It has easy access to quality water and greenery.
Toronto displays one of the best skylines that captivates people, and while still preserving its natural environment.
Pros and Cons of Living in Toronto
Every city in the world has advantages and disadvantages, and Toronto has not much difference. Before choosing to relocate, consider the following as it may assist you in generating an educated selection:
Pros:
Toronto is an astoundingly safe city to live in compared to other big cities in the USA.
Having a multicultural community has been an indispensable part of Toronto which better promotes its tourism. The arts, foods, and festivals of each culture that exists in Toronto flourished so much over the past years.
It is considered one of the most livable places on Earth because of its economic stability and job opportunities.
Cons:
Traffic jams and congestions have been pestering and degrading the transportation sector of Toronto which is unbearable for a businessman and workers.
The cost of living here is higher than in other places surrounding it. This disadvantage can only be brought to a break-even point if you can keep up with big city life.
Best Locations for Moving from Florida to Toronto
Moving from Florida to Toronto might be difficult, but choosing a suitable neighborhood to reside in is crucial. It has a variety of neighborhoods to meet all necessities and finances. These are a few of Toronto's greatest communities:
The Beaches
Downtown Toronto
The Annex
Burlington
Oakville
Richmond Hill
Markham
Leaside
Etobicoke
Any of the places mentioned above is a terrific choice if you are searching for a dynamic and busy area with plenty to do.
Moving Yourself vs. Hiring Moving Company
Initially, you may believe that contacting a moving company will cost you significantly more than relocating yourself. However, there are a few things to ponder, including truck rentals, the volume of products you need to move, and how you'll load everything onto the trailer. The following points explain why performing long-distance moving on your own is almost always a waste of money:
Renting a truck may be more expensive. Aside from the cost, the responsibility of bringing it back to the original location may add to your worry. If you fail to do so, you will be billed with unplanned costs for carelessness.
You may require assistance to carry and unload your belongings when relocating. To prevent future destruction during the move, this operation requires competence. This is why hiring a firm that provides packing & unpacking services is preferable to doing it yourself since they have all of the necessary tools and knowledge.
Furthermore, moving from Miami, FL to Toronto may not be quite as simple as you expect. Throughout that whole time, the aforementioned situations could emerge:
Tire rupture
A broken taillight
Mechanical problems
Unexpected road conditions
Extreme weather conditions such as tropical storms, blizzards, and so on
Fuel scarcity
Considering all of these concerns into account, professional commercial moving companies will provide you the element of assurance that DIY moving rarely provides.
Hassle-free Moving From Florida to Toronto
It is indeed that the moment you wish to move from Florida to Toronto, you also wish for experiencing it without any difficulties or hurdles.
High Stream Moving got your back as it is the finest Florida mover currently in existence!
It features a comprehensive set of local moving, commercial moving, and storage services that you will undoubtedly require during your moving from Toronto to Florida and from Florida to Toronto.
We also have well-trained and expert movers and packers on the ground that will provide a smooth working environment and lightning-fast service.
We provide these services at the most competitive and reasonable rates while ensuring that the quality of our movers' work is not compromised.
High Stream Moving is a full-service moving company that can lend you a hand in packing and unloading your things safely to your new home in Toronto. Call (800) 430-1537 right now for a detailed quote on any moving services.
The Cost Of Your Long Distance Moving from Florida to Toronto
The expense of moving from Florida to Toronto depends largely on a variety of considerations, such as the scale of your home, the distance to be traveled, and the time of the year you choose to relocate. Moving during the off-season, which runs from October to April, is generally less expensive.
Moving from Florida to Toronto, the cheapest cost is $249. There are two various pricing suggestions:
Rent the entire trailer (1320 cubic feet). The usual cost of a full cross-country trailer is $7490.
A trailer is unnecessary if you only have a few items. In this case, you can create a checklist or fill out our Long-Distance Moving Quote form. This form will help you figure out how much cu ft or area your belongings will take up in the trailer and will give you pricing predicated on that information.
High Stream Moving offers economical pricing and a broad array of services to match your preferences and spending plan. Place a call right now to get a free estimate!
Why Choose High Stream Moving for Relocation to Toronto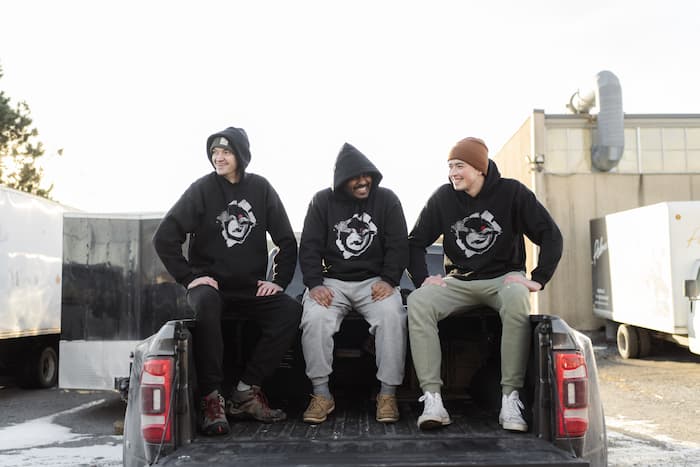 Whether you are a first-time mover or a seasoned residential shifter, you will need the assistance of expert services when moving from Florida to Ontario.
But how can you locate a relocating company that won't end up abusing you and isn't solely concerned with how much money they can extract from your wallet?
High Stream Moving is the most reliable moving company in Toronto, capable of assisting you with transfers of any intricacy and length.
Our logistics officers and packers will alleviate your concerns about the safety of your valuables by doing anything feasible to assure the protection of your valued items.
Entrust your relocation to High Stream Moving; with our fleet of trucks and expert loaders, you can expect a quick and enjoyable trip to your new location.
Contact us right away!