Reasons Why People Move From Toronto To New York
Moving to New York from Toronto can be an exciting and challenging experience.
There are many reasons why people choose to make this move, including better job opportunities and a prestigious career position, a change in lifestyle, or simply wanting to be closer to family and friends.
Regardless of the reason, there are a few things that you should keep in mind when making the transition from Toronto to New York.
One of the biggest differences between Toronto and New York is the cost of living.
Pros and Cons of Living in New York
When you have to move to New York, there are some things that you should bear in mind. In most cases, you will get mixed feelings about the whole process. There are various pros and cons of moving to New York.
Pros:
You will get a lot of job opportunities here.
There are many things to do in this city, which makes it interesting and exciting to live in.
The public transportation system is very good.
New York has good schools and learning institutions
The health systems are quite advanced and appropriate
Cons:
The cost of living is high, so you need to have a good financial plan in place
The weather is quite unpredictable and it can be quite cold in winter
There is a lot of noise and pollution in this city, so it can be tough to find peace
Best Locations for Moving from Toronto to New York
If you're moving from Toronto to New York, you'll want to choose a location that's right for you. There are many different neighbourhoods in New York, each with its unique character. Some of the most popular areas for new arrivals include:
Brooklyn
Manhattan
Queens
Chelsea
The Upper East Side
The Upper West Side
When choosing a neighborhood, it's important to consider your budget, lifestyle, and interests. Brooklyn, Queens, and Manhattan are all great options for those looking for a lively and vibrant city experience.
Moving Yourself vs. Hiring Moving Company
Thinking about moving on your own? There is no real financial benefit when you do a long-distance move yourself from Toronto to New York by renting a mover's truck. And here's why:
Rental is more expensive. When you rent a truck, you have to return it to the same place it was picked up. Otherwise, you'll pay a lot more than you expect.
Assistance in packing and loading: you need experience in packing, loading your belongings into the truck, and securing the boxes. And also several pairs of hands, because it's almost impossible to do it alone! Otherwise, you'll be stressed trying to fit everything in the truck to get your stuff in one piece!
Traffic and parking issues. Driving in New York is hectic. You need skills and a lot of patience. You can avoid all this hustle by hiring professionals.
Also, consider all the possible problems that can arise during a long trip from Toronto to New York:
Flat tire.
Engine problems.
Unforeseen situations on the roads.
Shortage of gas supply or misculation.
Difficult weather conditions (blizzard, ice, etc).
Imagine if any of the above happened to you in the middle of nowhere without phone service!
If you're still thinking about driving a rental truck yourself from Toronto to New York, just make sure it's much cheaper and safer than hiring professionals who have done it many times.
Hassle-free Moving From Toronto to New York
Once you've decided to make the move from Toronto to New York, there are a few things you need to do to make the transition as smooth as possible.
One of the best ways to make the process flawless is by hiring a professional moving company.
High Stream Moving is a locally-owned and operated company that has been helping people move to and from Toronto for over 10 years.
We offer a variety of moving services to make your move as stress-free as possible, including:
Packing & unpacking services
Loading and unloading services
Transportation
Storage services
High Stream Moving understands that both local moving and commercial moving can be a stressful experience, which is why we work hard to make the process as smooth and easy as possible. Our Toronto to New York movers can handle with everything! Contact us at (800) 430-1537 today for a free quote!
The Cost Of Your Long Distance Moving from Toronto to New York
The cost of moving from New York to Toronto and from Toronto to New York will vary depending on several factors, such as the size of your home, the distance of the move, and the time of year. In general, it is cheaper to move during the off-peak season, which runs from October to April.
The minimum price for moving from Toronto to New York is $249. There are 2 pricing options:
Reserve the entire trailer 1300 cu ft. The average cross-country cost for a full trailer is $4860.
If there are not a lot of items, there is no need for a whole trailer. In that case you can make a list of items or fill out our Long-Distance Moving Quote form. This form shows you how much cu ft or space things will take in the trailer, and we give you prices based on that data.
Our company uses different trailers depending on the load and destination. To get the quota you need to use the calculator on our website and enter a complete list of items to be transported. Once the form is filled at the end of the calculator there is a window where displays cu ft ie immediately you can see how many cubes will be. This form is sent to the office and there calculated by the formula.
Where from the price of 1300 cu ft for a full trailer with a fixed rate (each direction has its own rate for a full trailer) is calculated the cost of the specific cargo.
High Stream Moving offers competitive rates and a wide range of services to suit your needs and budget. Contact us today for a free quote!
Why Choose High Stream Moving for Relocation to New York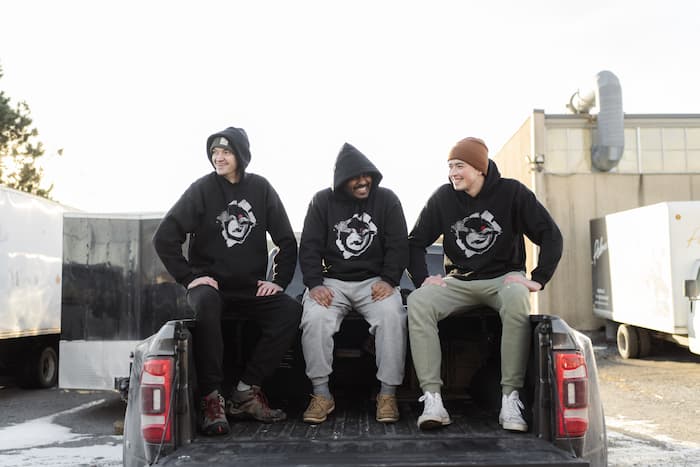 Making the move from Toronto to New York can be an exciting but daunting experience.
As such, you will need a professional mover with top-notch moving services and this is where we come in.
High Stream Moving is a fully licensed and insured, full-service moving company with over 10 years of experience in the industry.
Also an important point that no one talks about is customs. It can be tricky to properly fill-up custom documents. Our truck constantly moves across the border, so we have the experience and positive custom history, which makes waiting time shorter and the possibility of successful border crossing higher.
High Stream Moving movers will handle all your belongings with care, ensuring that they are properly packed and protected for the journey ahead.
Contact us today for a free quote!