Reasons Why People Move From Prince Edward Island to Toronto
Why people move to from Prince Edward Island to Toronto?
Job opportunities: Toronto's robust economy and diverse industries provide enhanced career prospects.
Higher education: institutions like the University of Toronto attract those pursuing quality education.
Cultural diversity: Toronto's multicultural environment offers a cosmopolitan lifestyle with various festivals, cuisines, and entertainment.
Networking: the city's larger population facilitates personal and professional connections.
Public transit: Toronto's comprehensive transit system enables easier commutes and city exploration.
Health care: access to top-notch medical facilities and specialized treatments.
Sports and recreation: the presence of major sports teams and recreational facilities offer diverse leisure activities.
In summary, Toronto's dynamic environment and growth opportunities entice many from Prince Edward Island to relocate.
Pros and Cons of Living in Toronto
Toronto, Canada's largest city, offers a unique blend of urban living and diverse cultural experiences. For those moving from Prince Edward Island to Toronto, considering the pros and cons of living in the metropolis is essential. Here's a table summarizing the advantages and disadvantages:
Pros:
Job Opportunities: Toronto's thriving economy offers diverse industries and career prospects.
Cultural Diversity: A multicultural environment with festivals, cuisines, and entertainment options.
Higher Education: Renowned institutions like the University of Toronto.
Full-Service Moving: Access to local and long-distance moving, packing & unpacking, and storage services through Toronto and PEI moving companies.
Sports and Recreation: Major sports teams and diverse recreational facilities.
Cons:
High Cost of Living: Housing costs are significantly higher than in other Canadian cities.
Traffic and Congestion: Toronto's population growth has led to increased traffic and congestion.
Long Winters: Long, cold winters with heavy snowfall can be challenging for some residents.
Urban Noise and Pollution: Densely populated areas expose residents to noise and pollution.
Best Locations for Moving from Prince Edward Island to Toronto
When moving from Prince Edward Island to Toronto, consider these top areas for their unique offerings.
The Annex: boasting a lively atmosphere, the University of Toronto, and cultural hotspots, it attracts movers seeking education and entertainment.
High Park: with abundant green spaces, it's perfect for families and nature enthusiasts requiring local removals.
Leslieville: known for its artistic vibe, trendy shops, and dining options, it appeals to young professionals using Toronto moving companies.
Yonge & Eglinton: offering a blend of urban and suburban living, it's an ideal choice for those using long-distance moving services for a balanced lifestyle.
These areas showcase Toronto's diversity, catering to various preferences and needs.
Moving Yourself vs. Hiring Moving Company
When moving from Toronto to Prince Edward Island and from Prince Edward Island to Toronto, one may face the dilemma of moving independently versus hiring a professional moving company. It's important to weigh the benefits and drawbacks of each option before deciding.
Many people assume that moving on their own can save money, but this isn't always true. Self-moving requires renting a truck, purchasing packing materials, and investing significant time and effort. Additionally, the lack of experience and knowledge can lead to potential damages or injuries.
Hiring movers ensures a more streamlined and stress-free moving process. A Toronto or Prince Edward Island moving company provides a full range of moving services, including local moving, long distance moving, and commercial moving. Their expertise ensures that your move is efficient, safe, and well organized.
Professional moving services in Prince Edward Island or Toronto typically include packing & unpacking services, saving time, and ensuring that belongings are protected during transit. Moving companies often offer storage services for situations where the new residence is not immediately ready for move-in.
While moving independently may initially seem cost-effective, it can result in unexpected expenses, time consumption, and potential risks. Hiring a moving company, on the other hand, provides a comprehensive moving solution that encompasses expertise, efficiency, and peace of mind.
Hassle-free Moving From Prince Edward Island to Toronto
High Stream Moving will provide a thorough moving services;
Request a quote: contact High Stream Moving for an estimate.
Book services: choose our full-service mover offering packing and unpacking, storage, and long-distance moves.
Schedule your move: arrange your move date with the mover of your choice in Prince Edward Island or Toronto.
Prepare your belongings: sort and organize your belongings before the move.
Communicate needs: talk to the moving company about any special requirements, such as commercial moves or fragile items.
Relax: trust your movers to handle the move smoothly, giving you a smooth move in Toronto.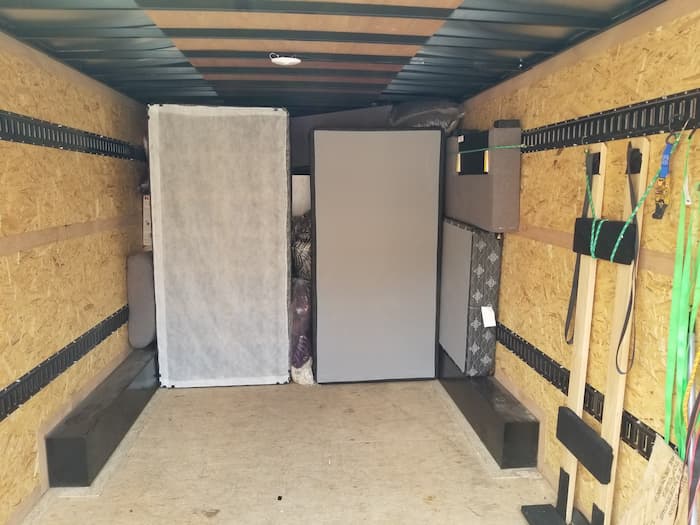 You only need to call High Stream Moving via (800) 430-1537 to get a free estimation!
The Cost Of Your Long Distance Moving from Prince Edward Island to Toronto
The cost of long distance moving services from Prince Edward Island to Toronto is dependent on different factors such as the size of your home, the amount of belongings, the distance of the move and the services required. Most moving companies charge by the hour, averaging $100-150 per hour.
To find a budget-friendly solution, consider the following options:
Reserve a full trailer (1,320 cubic feet): The average cost of a full trailer to move across the country is $7,490. This option is suitable for those with a large volume of belongings.
Partial Trailer Space: If you have less stuff, you can list your belongings or fill out a long-distance moving cost form provided by the moving company. This will determine the space needed in the trailer, and the company will offer prices based on the calculated volume. The minimum price for such a move is $249.
Trusting a professional company will not only provide convenience, but also help you navigate the complexities of a long-distance move from Prince Edward Island to Toronto.
Why Choose High Stream Moving for Relocation to Toronto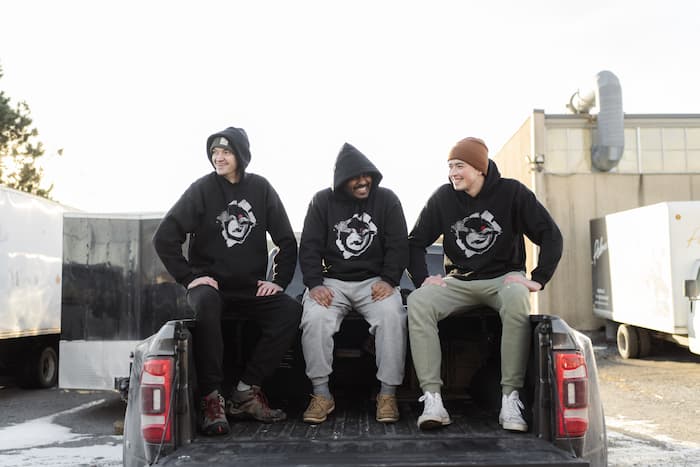 Choosing High Stream Moving to move from Prince Edward Island to Toronto offers many advantages. As a reputable moving company in Toronto, we have a significant range of services, catering to a variety of needs.
Utilizing moving services from High Stream Moving, like local and long-distance moving, packing & unpacking, commercial moving, and storage services, can ease the transition for those relocating from Prince Edward Island.
Experienced Toronto movers and Prince Edward Island movers will take care of a hassle-free move.
High Stream Moving offers full-service moving services, including packing and unpacking, allowing you to focus on the other aspects of your move.
We also provide storage services so that you don't have to worry about the safety of your belongings. Trust High Stream Moving for a smooth and hassle-free moving to Toronto. Feel free to contact us at (800) 430-1537!