Reasons Why People Move From Washington To Toronto
Toronto, the capital city of Ontario province in Canada, is an international and multicultural city with all the convincing reasons to live in it.
These include vibrant art scenes and uncountable leading industries, bringing a mouth-watering effect to residents who reside in Washington and wish to move to Toronto.
What makes this city so attractive to professionals to the extent they like moving to Toronto?
Convenient travel
Tons of weekend getaways
Multicultural environment
Being Canada's biggest city.
Toronto offers an excellent environment for sports, has significant health facilities, and has some of the world's best restaurants.
Pros and Cons of Living in Toronto
Majorly ranked as a top city to live in the world, Toronto has distinct features. The evergreen spaces, booming economy, and excellent health facilities.
Pros:
As you plan to move from Toronto to Washington, it is imperative to know the good and the bad that you could experience in this city.
Raising kids in Toronto gives an assurance of experiencing broad schooling options that offer a high standard of learning and, more so, free of charge enrolment to those with work permits.
The community in Toronto is one of a kind, friendly, and has distinctive culture and character.
If you are a job seeker, Toronto is the place to focus your eyes on. It is Canada's financial capital market with a booming economy and new opportunities.
Cons:
Driving in Toronto is a hassle because of the traffic congestion, though there is a relief from using the subway system or buses.
Toronto is an expensive city ranging from rent, getting a mortgage, visiting restaurants, and many more.
Best Locations for Moving from Washington to Toronto
When looking for a new home from Washington to Toronto, you need to know some places that you would enjoy while in the new environment. Each of the cities has its distinctive character. But the best is;
Guilwood Village
East York
Black Creek
Mimico-New Toronto
Rexdale
Weston
As you plan to move to Toronto, choose a place with a good neighborhood, proximity to the place of work and amenities, and budget.
Moving Yourself vs. Hiring Moving Company
As you plan for a DIY trip to Toronto from Washington, it is only good to know that hiring a truck might even be more expensive and tiring altogether. The reason behind this statement is that;
Hiring a Truck is Expensive. For Long-distance movers, you will be required to pay an amount equivalent to traveling from Washington and returning after dropping off your luggage.
Trucks do not offer packing and unpacking services. This wholly becomes your responsibility. With a moving company, you rest assured that there will be assistance in packing, offloading, and re-arranging the goods upon arrival to your new home in Toronto.
Professionals handle your packages with experience as they ship your belongings to the new home, and the chances of breakage are less. Should there be a breakdown, the moving company will be fully responsible and will see you reach your new home safely.
Remember that besides all these problems, other challenges might arise while moving yourself from Washington to Toronto, such as;
possible truck breakdown
change of weather while on transit
shortage of fuel
lack of funds to add in case of breakdowns
If you still feel convinced that truck is the best way to go, research and get the cheapest trucks and those with good reputations and avoid disappointment along the road.
Hassle-free Moving From Washington to Toronto
Fortunately, getting a professional mover for long-distance transit is an easy thing today. But always choose the experienced and professionally known movers.
These offer support in packing, unpacking, and reinstallation of your gadgets upon approval to your new home.
High Stream Moving is a professional company that offers the highest standards of moving services across Washington and Toronto.
Our prices as also reasonable in comparison to other companies. Our reviews online tell it all and believe it, and you will experience a hassle-free moving to Toronto from Washington.
Besides this, High Stream Moving offers commercial moving services, and all your office luggage will be transferred safely at the time of your convenience.
If you need storage services as you plan to settle your new office in Toronto, we are right here to offer the best. Call High Stream Moving at (800) 430-1537 right now for a detailed quote on any moving services.
The Cost Of Your Long Distance Moving from Washington to Toronto
Moving from Washington to Toronto demands a high level of planning in terms of cost, distance, and timelines. Canada has four seasons in a year and as you plan to move to Toronto, get to know the season to take care of your clothing and health safety. But the best is from May to August.
The minimum cost when planning to move from Washington to Toronto is $249. This however depends on the two available pricing options.
The Reserve Trailer, where you reserve a 1320 cu ft trailer for a cross country at an average cost of $7490.
Filling our Long-Distance Moving Quote if you do not have a lot of items. The form shows how much CU ft it will occupy and the cost will be determined from the data collected.
We offer long-distance and local moving and the entire full-service moving at High Stream Moving company. Get our services today at a reasonable cost.
Why Choose High Stream Moving for Relocation to Toronto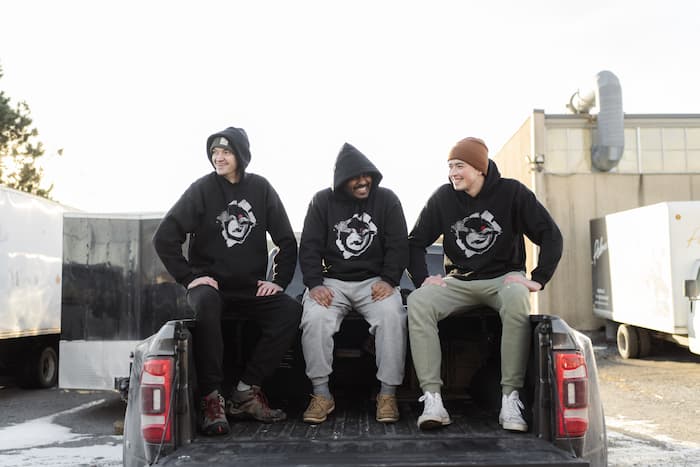 Now that we have explained the pros of getting a professional moving company, the next step is choosing the moving company with excellent moving services.
High Stream Moving has years of experience moving from the entire U.S to Canada!
We are, therefore, conversant with the cities, and our team of experienced movers will offer nothing but an exceptional experience as you settle into your new home in Toronto.
Stop taking any more time looking for a mover. High Stream Moving is right here and ready to offer you the best of a moving service that you will enjoy.
We have been ranked among the top Toronto movers from hundreds of reviews online.
Call us today at (800) 430-1537 to begin prepare for the journey at your convenience!