List of Things You Need When Moving Out in Canada
Many people moving to Canada are full of dreams. But moving into this land of endless possibilities is just as daunting as exciting. Packing your things and getting all your documents ready is quite stressful. The whole process requires some rigorous preparation, so you need to have a plan. Having a checklist is the only way you can be sure to bring all required documents.
Not sure about the things you need when moving out? You need not worry! We're professionals in international moves and we've put together the ultimate checklist to help you prepare for your move in no time. This extensive moving checklist will give you information on the list of things you need when moving out in Canada.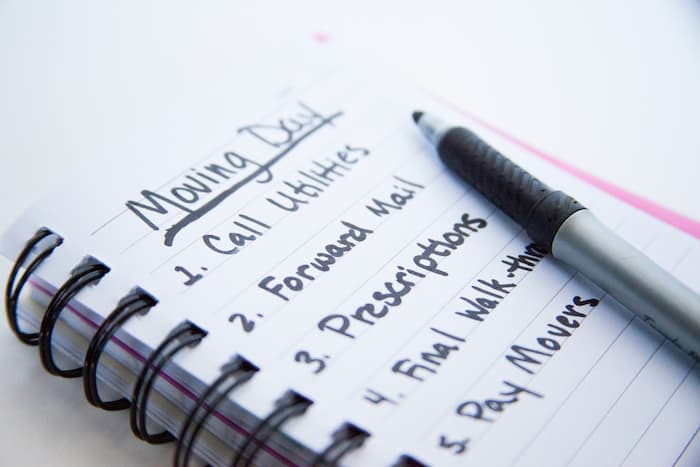 The Preparation for Moving Out in Canada
To ensure that everything is taken care of, you should make a list of things you need when moving out. Start your preparations months before the day you're supposed to move to avoid feeling overwhelmed.
Here are some of the things you need to do in preparation:
Research what vaccinations are required
Book your plane ticket in advance
Start looking for a place to stay. You can decide to stay at a hotel as you look for an apartment to rent or a house to buy.
Find good schools for your kids if you have any, and get in contact with them to gauge one that best suits your needs.
Start finding buyers for your household items if you decide to sell them
Look for banking options in Canada where you can start saving the money you make after selling your household items
Start looking for a job as early as possible because the employment process can take quite a while.
Get a letter from your local licensing authority showing your past experience if you plan on getting a driving license in Canada.
Ensure that all your travel documents are valid and won't expire before the move
Pack everything you'll be bringing with you in suitcases and add labels if necessary. Don't pack too early because you could pack some things you still need to use before leaving. Again, don't wait till the last minute to start packing because you could easily forget important items.
Don't forget to pack any medications you might need to take while in transit in your carry-on bag.
If you're not planning on changing phones, purpose to have your current one unlocked so that you can use it with your new network provider.
Do You Have Any Questions?
High Stream Moving is proud to offer professional local and long distance moving services in Toronto and all across Canada and the USA.
The Checklist for Moving Out in Canada
It would help if you had a checklist when moving out to Canada to help you gather all the essential items before your departure. To help you plan properly for your move, we've compiled a list of all the essential documents you should pack for Canada regardless of what time of year you're traveling there. Make sure that you pack them somewhere they can be easily accessed while at the airport. The documents include:
Printed plane ticket with all your booking information
An up-to-date passport
Valid visa or work permit
Valid national ID or driver's license
Bank statements to show that you're financially independent
Travel insurance documents
Doctor's prescription or medical records if you have any medication with you
Proof of termination of previous employment. Tax forms work in this case
A resume matching the Canadian format
Evidence of the place you'll be staying, including the physical address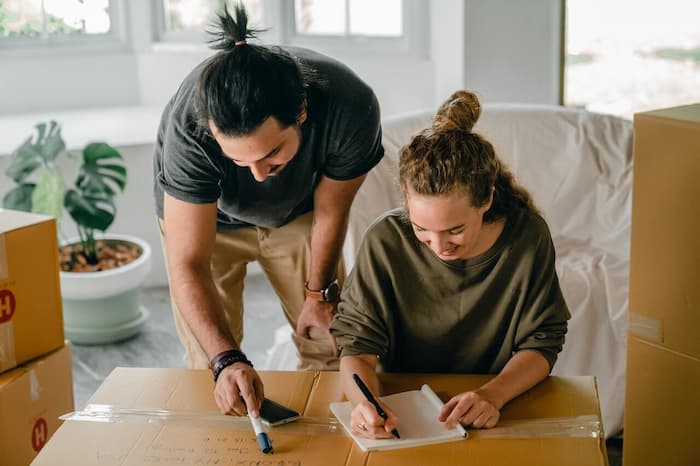 Other items to pack in your handbag or backpack include:
Cash and/or credit cards. If you're bringing liquid cash, ensure that you have a currency exchange receipt from the currency exchanging company where you exchanged your money
Your phone, laptop, portable speaker, iPod, tablet, and chargers. Don't forget to bring a universal adapter too
Nice canceling headphones
Water bottle
A hygiene kit containing wet wipes, toothbrush, toothpaste, hand sanitizer, etc.
Cosmetics, including skin and hair care products
Sunglasses
Neck pillow
A scarf or travel blanket to keep you warm
Compression socks
Some of the items on this list can take a while to process, so you should get started on the application processes in advance (sometimes weeks or even months before your expected day of departure). Also, remember that you're advised against booking your plane ticket before you have your passport and visa ready.
What Can't I Bring to Canada?
You can't bring just anything to Canada. The Canadian website is very clear on the rules. The Canadian Border Service Agency has put laws regulating personal items that fall under the duty-free category.
Some items that aren't allowed across the border include:
Illicit drugs
Firearms
Fireworks
Firewood
Moving Out in Canada Tips
How can you make your 'moving abroad' experience? We've put together some tips to help make your moving and packing smooth and stress-free:
Declutter everything you haven't used/worn in the last half-year.
Change your money from your local currency to Canadian dollars. Check the maximum amount of cash you can bring with you past customs.
While healthcare is free for Canadian citizens and residents, get private health insurance as soon as you move there. Otherwise, you'll be charged huge hospital bills upon hospitalization.
While you have hard copies of the required documents, it's advisable to scan all your paperwork and save the duplicates in your email. These will come in handy in case you lose the original documents.
Take about an hour before going to the airport to check that you have everything on your checklist ready. Whether or not you bring all your documents can make or break your trip.
Do You Have Any Questions?
High Stream Moving is proud to offer professional local and long distance moving services in Toronto and all across Canada and the USA.
Moving is often associated with lots of stressful preparations and packing. Do you have any household items like furniture or appliance that you'd like to move with? Reputable moving companies like Highstream Moving will take the stress out of it all.
Thanks to their immeasurable international moving experience, they'll help organize everything for you, ensuring that you don't leave anything important behind. They're just a phone call away – reach us at (800) 430-1537.
Happy moving, and we hope you found this list helpful!