How Long Is a Moving Truck?
Most professional relocation service companies have a moving truck and a team of experienced packers. All these are essential factors that boost the safe transportation of household equipment. However, you should know that it is not always about the moving truck but the precise size truck.
Remember that moving trucks are available in different sizes today. Thus, having the correct size moving truck comes with its advantages.
For example:
The correct size moving truck accommodates all household items perfectly.
It will cover the relocation distance once.
Most homeowners, however, ask one question. How long is a moving truck?
After reading this article, you will understand the correct size moving truck to get and its importance. But first, let us answer a few other significant questions property owners ask.
What Size Moving Truck Should You Get, And What Is The Importance?
It is always necessary to request the correct size moving truck for two reasons.
A long moving truck will leave a space, and household items might fall while relocating.
A small moving truck will not fit all household items. Thus, you need two or more small-size moving trucks to relocate.
Features to Look For In a Moving Truck
Apart from understanding the correct moving truck sizes, also consider a few factors. These include how many rooms are in your house, furniture size, and type, and the number of moving boxes required. These factors will help you determine what size moving truck to get.
Similarly, moving trucks have exceptional features that will help you determine what size moving trucks you need. Moving trucks with a loading ramp, for instance, allow efficient loading and offloading of household equipment. A moving truck with a towing ramp allows vehicle towing when moving.
Other features include:
additional fuel tank,
extended load capacity,
increased space.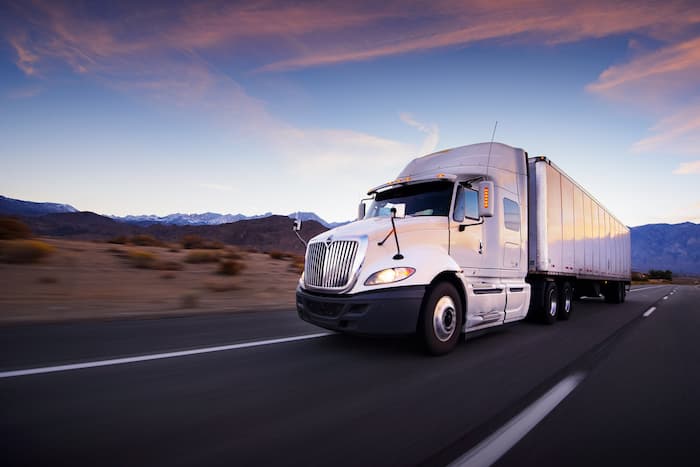 Understanding Moving Truck Sizes
There are different types of moving truck sizes for rental. The following are a few standard trucks available, depending on your items.
Small Load
These include household items from small apartments, studios, and dorms.
Pick-up trucks: Pick-up trucks are smaller and ideal for transporting small loads. A standard pick-up is about 76ft and can carry approximately 2000 pounds.
Cargo van: A standard cargo van is about 245ft and carries a load of fewer than 4000 pounds.
Small-moving trucks: Small moving trucks have a volume of approximately 380-450ft. These trucks can carry between 3000 to 3500 pounds and are perfect for studios or 1 bedroom relocation.
Medium Load
Medium load is from a 3 or 4-roomed apartment. It requires larger moving trucks. These trucks have larger space than smaller trucks. A medium moving truck measures about 650-850ft and weighs between 3000 to 6000 pounds.
Large Load
The large load includes bulkier furniture and approximately 500 medium boxes. A few large moving trucks have containers attached at the back. These trucks can measure up to 1600ft and weigh approximately 7000 pounds.
Overview of Moving Trucks
| | | | |
| --- | --- | --- | --- |
| Home Size | Truck Size | Capacity | Weight |
| Studio, dorms | Smaller moving truck size | 10-12ft | 2000-3500lbs |
| 1-2 bedrooms | Medium moving truck size | 14-17ft | 3000-6000lbs |
| 3+ bedrooms | Larger moving truck size | 20-26ft | 5000-7000lbs |
How to Choose The Moving Truck Size
Choosing a moving truck size is not easy. Fortunately, you can follow these steps to pick the right moving truck size.
Create an inventory of all household items
Use the moving truck size calculator to determine which truck to request
Contact High Stream Moving to rent a moving truck
How to Secure a Moving Truck
After choosing the precise size moving truck, contact us to get a detailed calculation and a quote. At High Stream Moving, we will rent the precise size moving truck no matter the distance covered. We have a fleet of moving trucks to facilitate efficient relocating.
What Do Movers Load First
When relocating, utilize the space available in the moving truck to fit all household items. Ensure to rent the correct size moving truck. High Steam Moving packers, fortunately, load heavy items first, then other medium-weight follow. Lastly, all other fragile items are put in the moving boxes, then packed.
How Long Does It Take Packers to Load a Moving Truck
This depends on the amount and nature of items available. Though, it takes less than six hours with our team of expert movers. At High Steam Moving, we have the necessary equipment and experience in relocating commercial and residential establishments.
Conclusion
Major moves are usually stressful. From determining a reliable company to selecting the precise size moving truck, most homeowners find it challenging. But do not worry anymore. At High Stream Moving, we can help you pick the correct size moving truck. Contact us today at (800) 430-1537 for more information and a quote.