Things to Get When Moving into a New House
Local moving into a new home can be stressful but also exciting. Whether you are moving into your first ever buy or into a new apartment (upgrading or downgrading), ensuring that you have all the basics covered is crucial. 
Getting together the necessary basic items is the first step into starting the process smoothly. It ensures that the move is successful and fulfilling. However, knowing what things to buy when moving into a new house can be overwhelming. And it has nothing to do with aesthetics. You need to buy these essentials to make the new home livable.
Below is a room-by-room necessities checklist to help you stay on top of your game.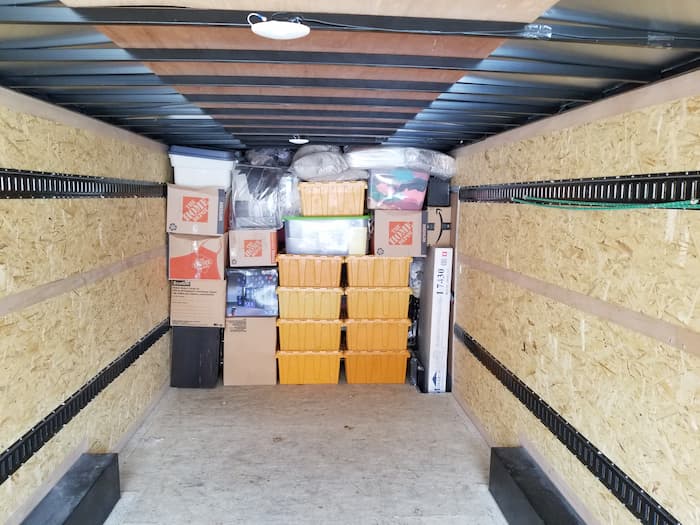 A bed is one of the main things you need for a new house. This is a no-brainer, so we can safely skip that. However, these other bedroom essentials might skip your mind if you do not have a list to tick off.
Bedside tables
Lamps
A wardrobe
Hangers
Chest of drawers
Curtains/blinds
A mirror/vanity
A summer duvet
A winter duvet
Your preferred number of Pillows
Duvet covers and pillowcases
Do You Have Any Questions?
High Stream Moving is proud to offer professional local and long distance moving services in Toronto and all across Canada and the USA.
The main advantage of moving into a new home is you get to style it according to your taste and preferences. For example, if you are into minimalism, you won't need to buy too much and too large furniture to fill your living room. This saves you money and time when moving. Here are some of the essentials you might need:
Couch, or comfortable chairs
Coffee table
A television
A TV cable
Lamps
Wi-Fi (if you need an internet connection)
Cushions
A rug (Optional)
Now to the most crucial room in the house. It is the room that ensures you and your family stay fed.
Depending on the house condition, you might need to upgrade the main items like fridge, cooker, microwave, etc. The other essentials that will help produce scrumptious meals for you and your loved ones might be:
Crockery
Baking trays
Pots and pans
Wooden spoons
Oven gloves
Table and chairs
Toaster
Kettle
Waste bin
Tea towels
Drying rack
Cutlery
Set of knives
Cleaning cloths
Cleaning detergent/washing up liquid
Tin opener
Bottle opener
Do not forget the bathroom as it is just as important as the kitchen. It helps you and your family stay clean and maintain the home's hygiene standards.
So here's what you need to get:
Soap
Toothbrush
Toothpaste
Toilet roll holders
Hand towel
Towel
Bathroom mat
Toilet brush
Toilet roll
Bin
General Cleaning Products
This is a list of items that are easily forgotten but are very essential. After all, every room in a home needs some type of cleaning. So you will also need to prepare the following cleaning essentials:
A vacuum cleaner
Dustpan and brush
Bleach
Bathroom and kitchen spray
A mop and bucket, or floor wipes
Glass cleaner
Feather duster
Dusters
Washing powder or liquid
Softener
Most homes have these already prepared, but most new owners forget to check and confirm that these are available. Check and if they are not available, include them in your list.
Smoke alarms (if not already available)
Smoke alarm batteries
Carbon monoxide detector
Torch
Fire extinguisher
Fire blanket
Other Miscellaneous Essentials
In addition to the above, there are other items that you might need when you least expect them—especially in emergencies. Therefore include the following on your list:
Thermometer
Nail scissors/clippers
Scissors
Painkillers
Disinfectant
Plasters
Bandages
Pens
Paper or notepad
Sellotape
Do You Have Any Questions?
High Stream Moving is proud to offer professional local and long distance moving services in Toronto and all across Canada and the USA.
While checking the things to get when moving into a new house, remember that every home is different and what is essential for you might not be essential for the next person. Therefore it is advisable to take this checklist and tailor it to match your personal needs.
Also, you don't have to buy everything at once if your budget does not allow it. Furnishing and kitting a new home is expensive. So, avoid the pressure to go in perfectly and do it at your own pace. Pick what is crucial and start with that- the rest can be accumulated over time.